Pennsylvania 8-year-old shaves head to support cousin's cancer battle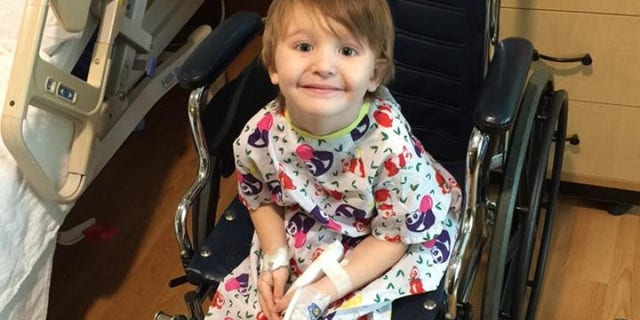 NEWYou can now listen to Fox News articles!
A Pennsylvania third-grader with three family members battling cancer decided to shave her head in support of the youngest, her 3-year-old cousin Cooper.
"The lady shaved my head for me because I really wanted to support cancer for my little cousin," Morgan Weyand, 8, told WJAC.
Cooper Evens was diagnosed with Burkitt lymphoma after a tumor was found on his intestines, WJAC reported. Weyand said she came up with the idea to donate her hair to "Wigs for Kids" on her own and that when she grows up, she wants to cure cancer.
"That little girl has a heart of gold," Amanda Thompson, Weyand's hairdresser, told WJAC. "There's not many kids that would do that."
Kayla Nicklow, Cooper's mother, described the gesture as "powerful."
"[The act] meant a lot to us because with Cooper just being 3 and having a rare kind of cancer," Kayla told the news station. "It's nice to see all the support that we have been getting from Morgan and the family."
Weyand has also witnessed both her aunt and cousin battle breast cancer, WJAC reported. Cooper is set to undergo his second round of chemotherapy, and the family is chronicling his battle on the Cooper's Fight Facebook page.