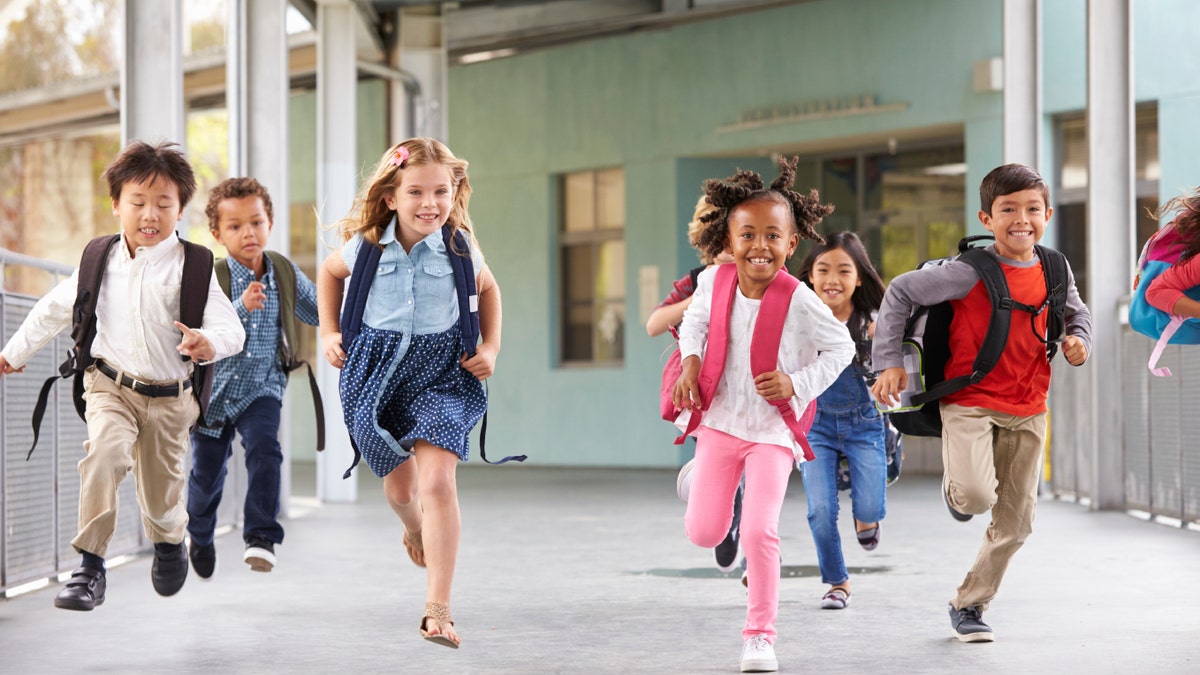 PROVIDENCE, R.I. (AP) -- When parents tell Dr. Gregory Fox their boisterous child was stuck in a classroom all day, the Rhode Island pediatrician takes out his notepad and writes a doctor's order to send to school.
"Please do not take away this child's recess," Fox writes.
So many kids are being deprived of unstructured play time during the school day that a note from the doctor is one way parents around the country have gone over the heads of principals and teachers who can't find time in the school day for recess.
Parents from Amarillo, Texas, to Montclair, New Jersey, and Portland, Oregon, have petitioned their school districts to extend or mandate how much time kids get to roam free in the schoolyard. When school boards don't listen, some have gone to their state Capitol buildings looking for help, armed with a growing body of research pointing to the cognitive, social and physical benefits of free play.
"Isn't this just a natural, common-sensical thing that you have to have some recess for kids for them to be able to perform?" asked Emlyn Addison, a father in Providence, Rhode Island, whose first-grader came home one day recently saying recess got canceled. "They can't just sit at a desk all day."
Lawmakers in Rhode Island, Florida and New Jersey have all debated this year whether to require at least 20 minutes of uninterrupted recess at elementary schools in their states. The New Jersey Legislature passed a bill only to have it shot down by Republican Gov. Chris Christie.
"That was a stupid bill and I vetoed it," Christie told Fox News in January, adding that it represented "crazy government run amok."
Many state education departments already have recess guidelines or requirements that are part of their student health and wellness plans, but others let local school administrators decide. Statewide recess mandates have appealed to parents and won bipartisan support, but the fine line between protecting a child's need to let out some steam and dictating the rules that teachers and principals must follow has flummoxed legislators.
The Florida House of Representatives passed a recess mandate bill, backed by Republicans, but it stalled in the state Senate earlier this year. Now, the debate has come to Rhode Island, where Fox and his young patients are located. The Rhode Island House passed a bill Tuesday that would require at least 20 minutes of recess at elementary schools each day, while also barring teachers and administrators from taking recess away as a form of punishment or to meet academic needs.
"Taking away 15 minutes of recess to get 15 more minutes of didactics is counterproductive," said Fox, who joined parents in testifying at the State House.
Some administrators treat recess as a privilege that can be taken away to deter bad behavior, a punishment that the American Academy of Pediatrics has called a bad idea. Others have blamed poor playground conditions, lack of proper outdoor clothing sent by parents on cold or rainy days, or the pressures of meeting rigid academic and testing requirements.
"They're missing out on that socialization and ability to build those community and problem-solving skills you learn on the playground," said Democratic state Rep. Kathleen Fogarty, who introduced the bill.
But Republican state Rep. Karen MacBeth, who works as an elementary school principal in Woonsocket, said that while the bill is well-intended, she voted against it because there's not always time to carve out 20 minutes for free play when the state already requires 330 minutes of academic instruction each day. Another lawmaker who voted against the measure, Democratic Rep. Mary Duffy Messier, said teachers should be able to take away recess if a child is "bullying, not doing homework, being sassy."
It now moves on to the Rhode Island Senate and could ultimately reach the desk of Democratic Gov. Gina Raimondo. The first-term governor has never vetoed a bill but has expressed skepticism about this one.
"As a mother of young children, she knows how important recess can be to helping kids stay focused during the day," said spokeswoman Ashley O'Shea. "But she does not believe that this situation is best handled by passing a law requiring a one-size-fits-all approach."