Organic Gift Baskets for the Holidays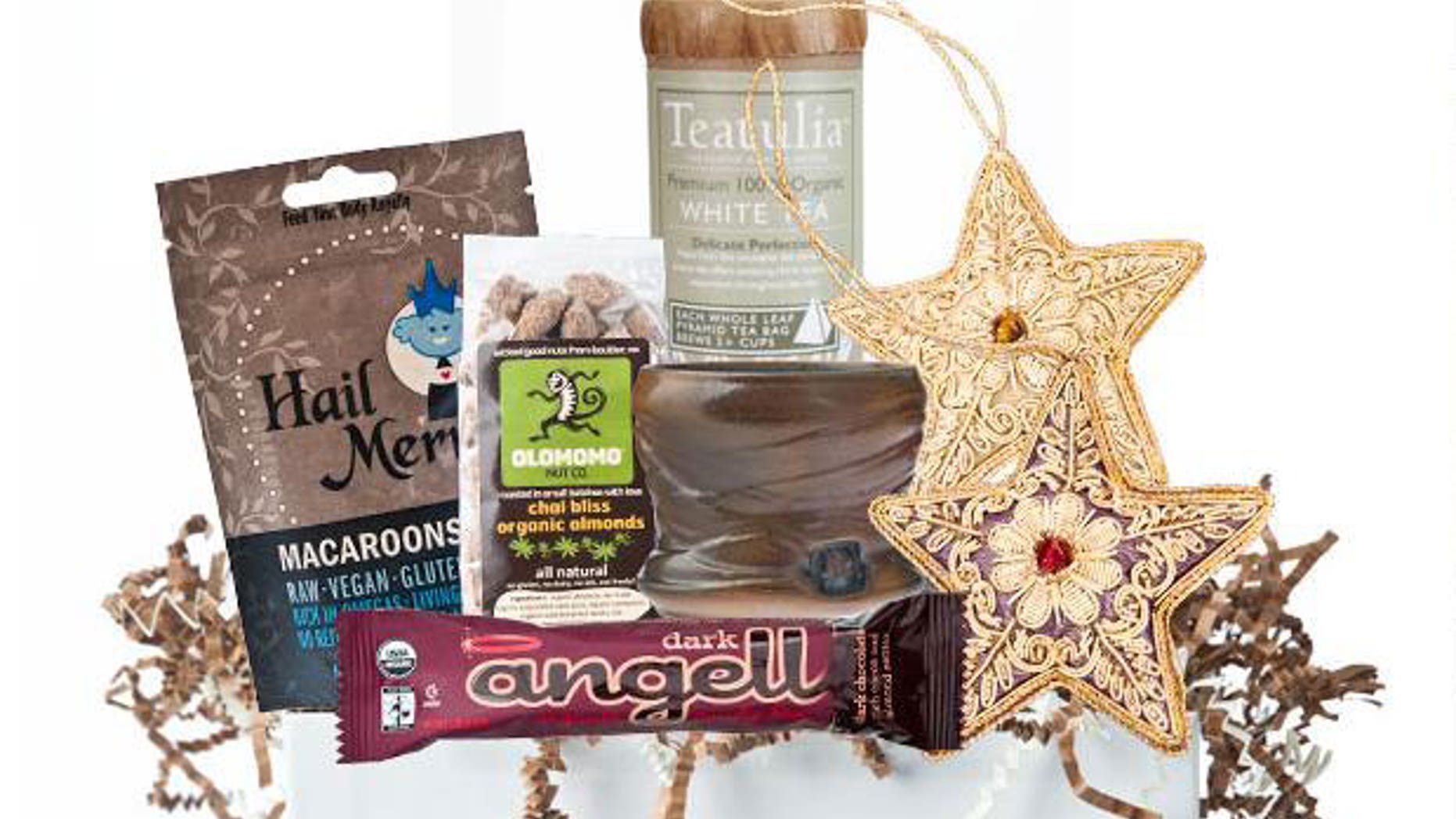 It had to happen sooner or later. Among the catalogs for gifts ranging from lingerie to watches to specialty home decorations, there is now an entire website devoted to organic gift baskets.
Still not clear on what organic means? The official designation by the USDA identifies items from items, which are produced without toxic agricultural chemicals, in a manner that supports a healthy environment and improved soil fertility.
Take organic chocolate, for example. All chocolate comes from cocoa, which can be grown using toxic chemicals, or naturally without them. The organic designation means the cocoa has been grown in a non-toxic manner that supports healthy soil, and all the other methods of chocolate manufacture are performed under specific, chemical-free conditions. And voila- you have organic chocolate. So far, so good.
Enter Boulder, Colo.-based America's Best Organics, started by entrepreneurs Steven Hoffman and Seleyn DeYarus, who figured the steady growth in all things organic meant opportunities for organic gifts of all types.
It's no surprise they started their business in one of the most organic places in the U.S. Boulder is well-known for its natural grocery stores, conferences on sustainability, and entrepreneurial businesses devoted to a better planet. In Boulder, America's best Organics fits into the bicycle-riding, fresh air-loving community seamlessly.
Wondering what to get for the natural food lover in your family who hasn't eaten a Whopper in 20 years? America's Best Organics offers 10 different holiday gift baskets, from the $37.75 "Healthful and Delicious" basket featuring organic apple jam, cashew trail mix, an exotic Amazon tea and more, to the eye-popping $58 "All That Glitters" basket, loaded with organic tea, chocolate, almonds, several other delicious snacks and a very nice tea cup.
Gifts for Every Occasion
America's Best Organics arranges its gift baskets by occasion, and you can select various baskets for all occasions –  holidays, anniversaries, baby showers, birthdays, congratulations, etc. And if you don't want any of the dozens of pre-designed gift baskets on offer, you can make them up yourself, and they'll ship whatever you want.
It used to be that the only organic goods available were peanut butter and brown rice. But that was a long time ago, and times have indeed changed. From only a few thousand acres of farm land to many tens of thousands of acres today, American farmers have turned to organic cultivation to preserve their land, protect their own health from exposure to toxic chemicals, and to enjoy the premium that organics fetch in the market.
Many chefs choose organic foods solely for the greatly improved flavor. From Restaurant Nora in Washington D.C., which serves senators and congress-people alongside lawyers, doctors and other professionals, to the famous Chez Panisse in Berkeley, Calif., organic restaurants are proving there is a spectacular flavor experience to be had with organic foods. Whole Foods can't open stores fast enough to keep up with explosive demand for natural and organic goods, and now even your computer offers a direct path to organic bliss.
America's Best Organics has caught this big organic vibe and has run with it. I want to make it clear that I derive absolutely no benefits (not even a granola bar) from these guys, but I love what they do. And whether you are struggling to find a gift for a student, a new mother, or that grandmother who has been eating organic since before the term was coined, odds are very good that there's a gift basket just right for your needs. The pressure is off.
Check out their web site: http://www.americasbestorganics.com/
Who knows, you might even wind up ordering something for yourself. After all, it's the holidays.
Chris Kilham is a medicine hunter who researches natural remedies all over the world, from the Amazon to Siberia. He teaches ethnobotany at the University of Massachusetts Amherst, where he is Explorer In Residence. Chris advises herbal, cosmetic and pharmaceutical companies and is a regular guest on radio and TV programs worldwide.  His field research is largely sponsored by Naturex of Avignon, France. Read more at www.MedicineHunter.com