Obese teens may have less pain, more mobility after bariatric surgery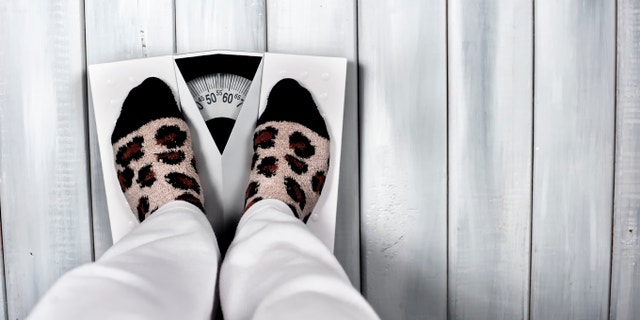 Weight-loss surgery might offer extremely obese teens some relief from debilitating pain and make it easier for them to walk, a U.S. study suggests.
Researchers examined results from pain surveys and timed walking tests before and after more than 200 adolescents went through what's known as bariatric surgery, operations designed to speed weight loss by reshaping the stomach or intestines.
"We know that youth with severe obesity often experience high levels of pain while walking and have a difficult time with tasks that normal weight persons might take for granted," said lead study author Justin Ryder, a pediatrics researcher at the University of Minnesota Medical School.
"The most important finding is that not only does bariatric surgery reduce body weight in these teens, but also there are important improvements in walking speed, heart rate and reduced pain while walking," Ryder added by email.
Globally, 1.9 billion adults are overweight or obese, according to the World Health Organization. Obesity increases the risk of heart disease, diabetes, kidney complications, joint disorders and certain cancers.
One in five U.S. teens are obese, according to a report last month from the Centers for Disease Control and Prevention.
Most of the teens in the current study were girls. They were 17 years old on average typically had a body mass index of 50 or above, putting them in the most severe category of obesity known as super obese. A 17-year-old girl around 5 feet 5 inches tall weighing 300 pounds would be considered super obese, for example.
Participants did timed 400-meter (approximately one quarter mile) walking tests before surgery and again six, 12 and 24 months afterwards. Researchers also monitored heart rate before and after the walks and surveyed the teens about pain levels.
Before surgery, the teens took an average of 376 seconds (about 6.3 minutes) to complete the walking test. Six months afterwards, this dropped to 347 seconds (about 5.8 minutes).
Resting heart rate dropped from an average of 84 beats per minute (bpm) to 74 bpm six months after surgery, the study also found. For teens, a healthy resting heart rate can go up to about 85 bpm; anything higher can mean an increased risk for cardiovascular disease.
The teens also experienced a drop in heart rate after the walking test, which indicates an improvement in cardiovascular fitness. Before surgery, the post-test average heart rate was 128 bpm; six months later this dropped to 113 bpm.
Improvements in walking times and heart rate persisted at one and two years after surgery, researchers report in JAMA Pediatrics.
At each point after the surgery, participants also reported less pain than they did before the operations.
One limitation of the study is that it didn't include a control group of teens who didn't get surgery, making it hard to say whether any outcomes were caused directly by bariatric procedures.
But the results are still encouraging because obesity taxes the joints and may also impair body mechanics and restrict range of motion, said Gabriel Shaibi, a researcher at Arizona State University in Tempe who wasn't involved in the study.
"Weight-loss may reduce the overall load that is placed on those joints as well as improve movement patterns and range of motion," Shaibi said by email.
Shedding excess pounds can also have lasting health benefits for teens, said Dr. Jeffrey Schwimmer, a pediatrics researcher at the University of California, San Diego who wasn't involved in the study.
"The current study convincingly demonstrated improvements that are likely to be clinically meaningful," Schwimmer said by email. "The ability to walk faster, with better cardiovascular tolerance, and without pain are all important to the long-term continuation of routine exercise that is needed to prevent the regain of lost weight and to support health and wellbeing,"