NYPD officers perform life-saving CPR on 1-year-old girl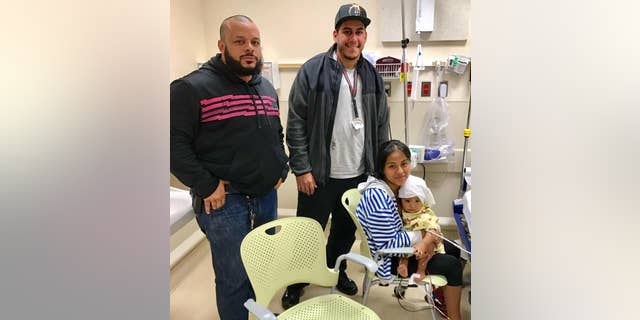 Two New York City police officers are being credited with saving a 1-year-old child's life after hearing the cries of her mother who was running down the street. NYPD officers Felix Baez and Giovanni Laguna were in the Bronx when they saw a frantic Lilina Benigno, The New York Post reported.
"She was running down 138th street and yelling 'Ayudame!'" Baez told the newspaper. "Ayudame" means "help" when translated from Spanish.
The baby, identified in the report as Ashley Dolores, had a weak pulse and was turning blue. Laguna performed CPR and relied on training tactics to stay calm.
"I applied my training," he told The Post. "I kept working on her. It was natural for me, and the most important thing for me was to stay calm."
They then transported both Benigo and Dolores to Lincoln Hospital where the child was listed in stable condition, The Post reported.
"It feels great. I feel a great satisfaction knowing that the mother and daughter can have another day together," Baez told the newspaper.