Nurse reunites with girl she saved from nearly drowning at apartment complex pool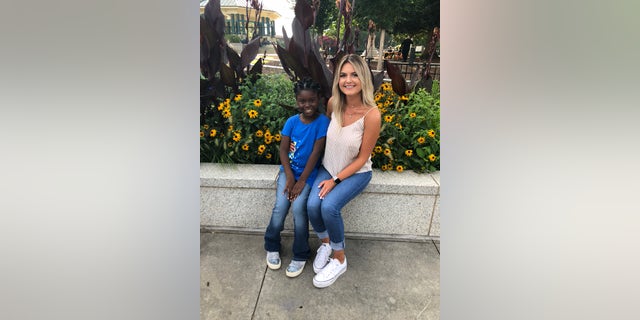 The off-duty nurse who saved an 8-year-old from nearly drowning at their apartment complex's pool last month was recently reunited with the young patient and her grateful family.
Megan McGarity, who was laying poolside after completing the night shift at Children's Healthcare of Atlanta, sprang into action when she saw a man carrying the girl's body out of the pool.
Jaleah, whose last name was not revealed, had been playing on a float when she fell off. Her dad, who was not identified, jumped in the water to help, but the girl was foaming at the mouth and wasn't moving.
McGarity, 27, relied on the CPR training she had just completed and was able to get the girl breathing after three rounds before paramedics arrived. She was transferred to CHOA at Egleston and has made a full recovery.
TEEN GETS SICK, DIES IN FRONT OF 90 CLASSMATES AT BAND PRACTICE
According to the Centers for Disease Control and Prevention (CDC), about 10 people die each day from unintentional drowning. Of the 10, two involve children ages 14 or younger.
In a news release about Jaleah and McGarity's reunion, CHOA urged people to keep their guard up around water.
On Monday, the pair reunited over ice cream and Jaleah introduced McGarity to her grandparents.