Newborn hit by softball being treated at Mayo Clinic, shows signs of improvement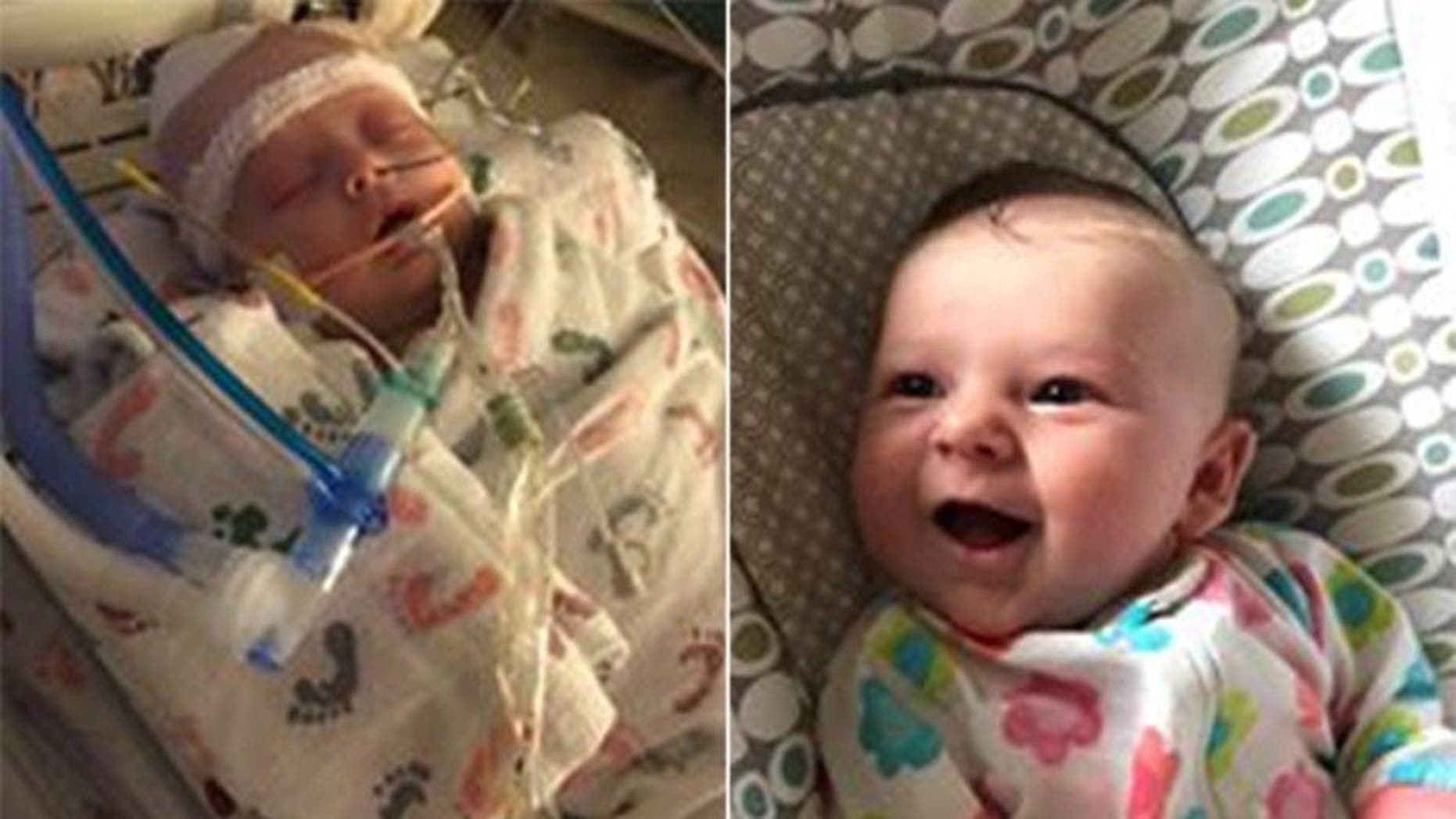 A 7-week-old baby who suffered a traumatic brain injury when she was hit by a softball last week is being treated at the Mayo Clinic and has shown signs of modest improvements, reports said.
McKenna Hovenga was at a ballfield in Shell Rock, Iowa, on May 2 with her parents, Lee and Kassy Hovenga.
While another team was on the field, Lee was helping his wife get situated to breastfeed when a ball flew over the fence, family member Laura Heise wrote on a public Facebook page on Sunday.
"Lee had his back to the field and never saw the ball coming. The ball came over the fence -- and either hit McKenna first or hit Kassy first," Heise wrote. "We're really not sure as it happened so fast and Kassy was looking down at McKenna as she was feeding. Neither of them saw the ball as it came over the fence."
Authorities said the ball was overthrown.
McKenna was rushed to a nearby hospital where she was being treated for a skull fracture, two brain bleeds and seizures, Heise said on a fundraising page for the baby.
Doctors have since started to wean Mckenna off her seizure medication and a neurologist told the family that infant's brain activity is calming down.
A YouCaring.com page for McKenna has been set up to raise funds for medical expenses. As of Wednesday evening, the page has reached $49,337 of its $50,000 goal.
The Associated Press contributed to this report.