The new COVID-19 vaccine is now available at participating pharmacies and health care providers, and the Centers for Disease Control (CDC) recommends it for everyone 6 months of age and older — yet not all health experts are on board.
Dr. Joseph Ladapo, Florida's surgeon general, spoke on camera to Fox News Digital about his concerns surrounding the updated COVID shot.
"It's just a really terrible idea," Ladapo said. "And it's remarkable and really spellbinding that [the CDC] would make that kind of recommendation in the absence of evidence."
COVID VACCINE JUST APPROVED SHOULD BE SKIPPED BY FLORIDA RESIDENTS UNDER AGE 65, SAYS GOV. DESANTIS
By "evidence," Ladapo is referring to clinical trials, which were not conducted for the new vaccine.
"The FDA and CDC could have compelled Pfizer or Moderna to conduct clinical trials — that's something that's totally doable — and they didn't do it," he noted.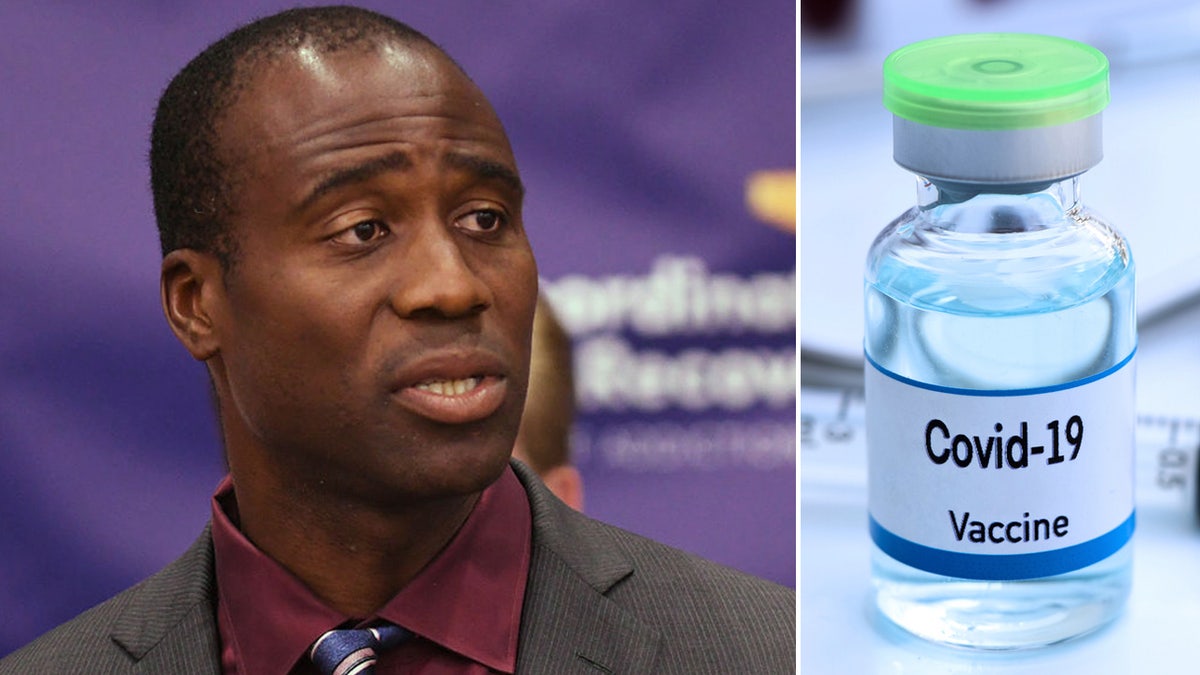 'The risks are very real'
In addition to the rare risk of myocarditis — inflammation of the heart muscle — Ladapo shared his concerns about other potentially dangerous side effects of the vaccine.
"The risks are very real, which adds to the madness of the way that the CDC and the FDA are making decisions right now," the Florida surgeon general said.
COVID BOOSTER WARNING FROM FLORIDA SURGEON GENERAL, WHO ADVISES PEOPLE NOT TO GET NEW VACCINE
One of those risks, he said, is something called "negative effectiveness" — a phenomenon in which contact among vaccinated people can result in the vaccines becoming less effective.
Multiple studies across various countries and time periods have demonstrated that after a few months of boosters, the vaccine effectiveness appears to "go negative," according to Ladapo.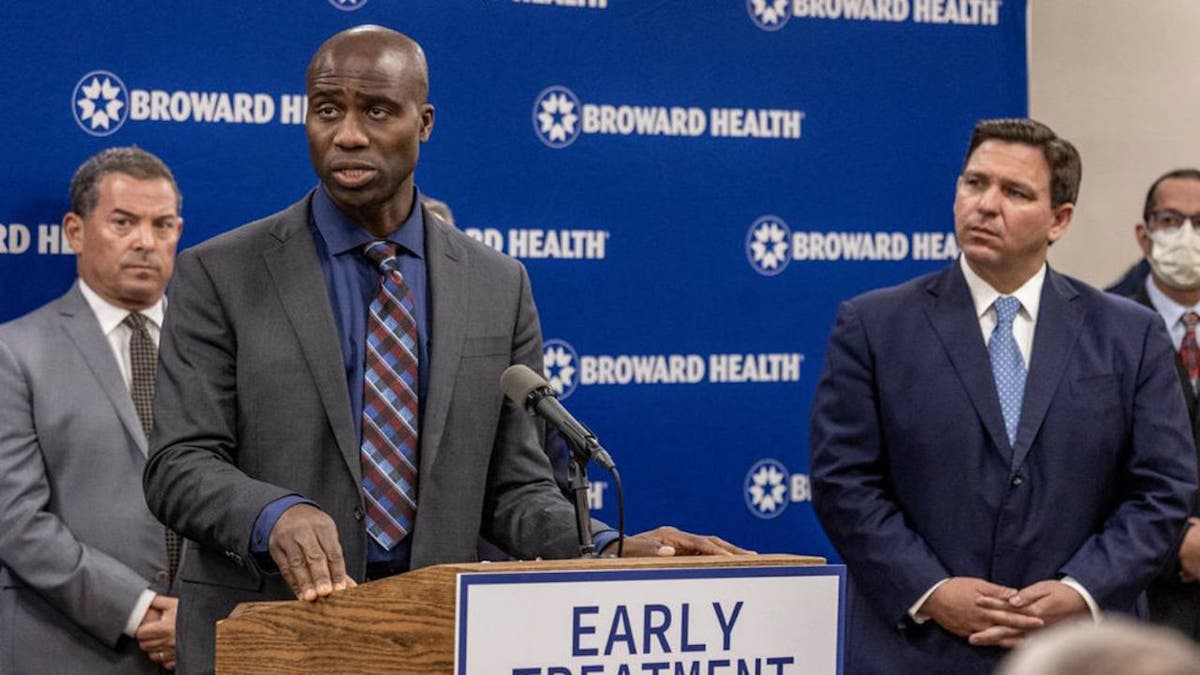 While there are other potential scientific explanations, the doctor said there appears to be some effect on immunity — and an increased risk of infection — stemming from the many COVID-19 vaccines.
"I suspect that it is a real finding and a major safety concern," he said. "And they're pushing the product on human beings. That is an anti-human approach … an anti-human policy."
FAUCI'S MASKING MESSAGE AMID RISING COVID CASES HAS DOCTORS SOUNDING OFF: 'WILL NOT REDUCE THE SPREAD'
Another potential risk of the new COVID vaccine, according to Ladapo, is that multiple studies have linked it to the presence of spike protein in the body, up to six months after injection.
The spike protein — which is found on the surface of SARS-CoV-2, the virus that causes COVID-19 — helps to enable the entry of the virus into healthy cells.
"There are so many reasons to say 'pause' at this point. Instead, the CDC and FDA are saying 'full steam ahead.'"
"The CDC was vocal about the spike protein being a very short-lived phenomenon … and now we have people who, for prolonged periods of time, seem to have evidence of spike proteins circulating in their tissues," Ladapo said. "Is that a safe outcome? I don't think so."
He added, "It raises serious questions about the appropriateness of using these products in human beings."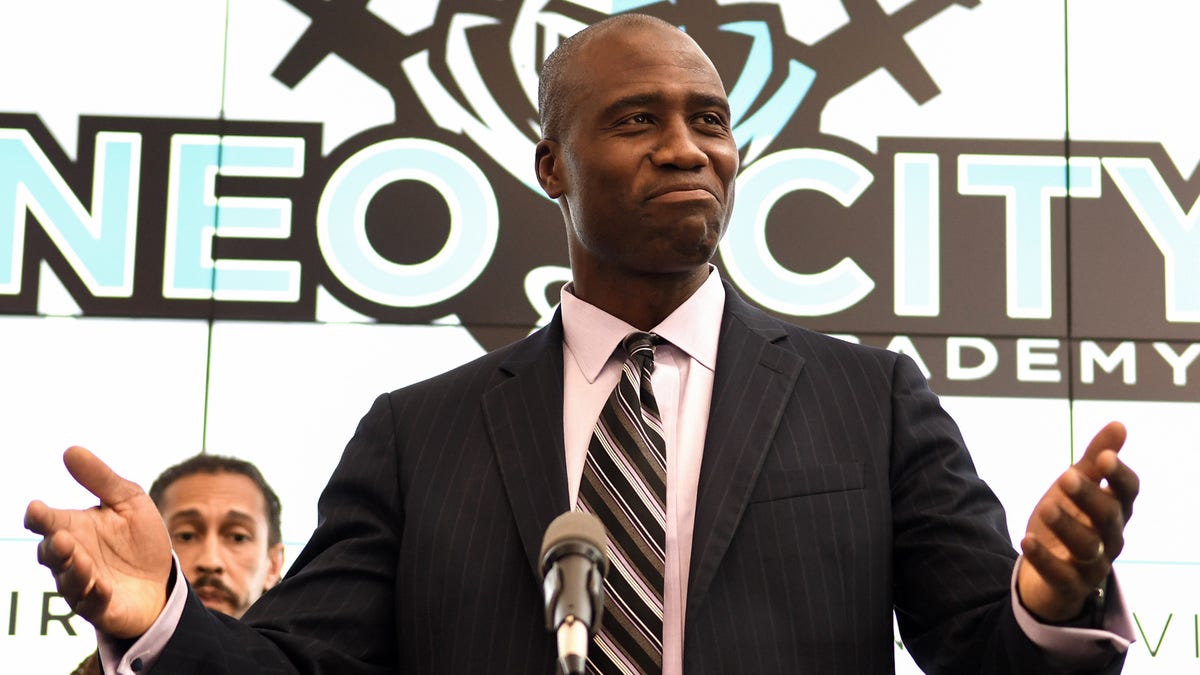 "Human beings deserve better than these products that have very high rates … of serious adverse events."
Ladapo cited a 2022 study led by UCLA and the University of Maryland — published in the journal Vaccine — which found that there was a 16% higher risk of serious adverse events in mRNA vaccine recipients.
UPDATED COVID VACCINES: FDA ANNOUNCES EMERGENCY APPROVAL AND AUTHORIZATION
"There are so many reasons to say 'pause' at this point," he said.
"Instead, the CDC and FDA are saying 'full steam ahead.'"
Ladapo clarified that he is not against therapies that have proven to be safe and effective, such as the antiviral drug Paxlovid.
"The risks are very real, which adds to the madness of the way that the CDC and the FDA are making decisions right now."
"We're very supportive of treatment," he told Fox News Digital. "The problem with considering this many COVID-19 vaccines for any population right now is that there's no clinical evidence for them. That's a major problem."
The "real shame," Ladapo said, is that it would have been easy for health agencies to run trials and gather evidence of the vaccine's safety.
"COVID circulates year-round, and high-risk individuals tend to have higher rates of infection. We could have found the answer to that question."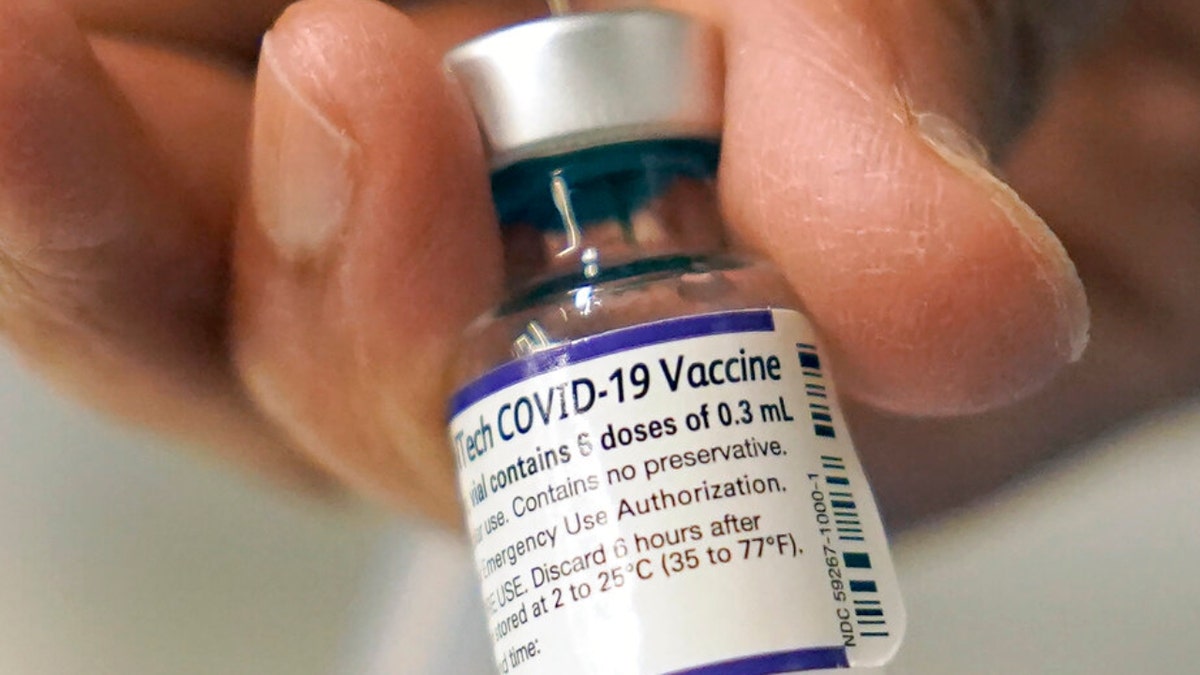 As a physician, Ladapo said he would be "very uncomfortable recommending the new COVID vaccine to anyone at this point in time, given the absence of clinical data."
He went on, "With the questions about negative efficacy, the persistence of spike protein, and then the stuff we've seen related to thromboembolic events like strokes and cardiac injury, I don't feel comfortable … recommending [the vaccine] to any living being on this planet."
CLICK HERE TO SIGN UP FOR OUR HEALTH NEWSLETTER
To protect themselves, Ladapo recommends that people try to "be as healthy as they can" and take medications as needed.
"But they should be safe medications," he clarified. "This is really an insult to humanity to be pushing this medication on them."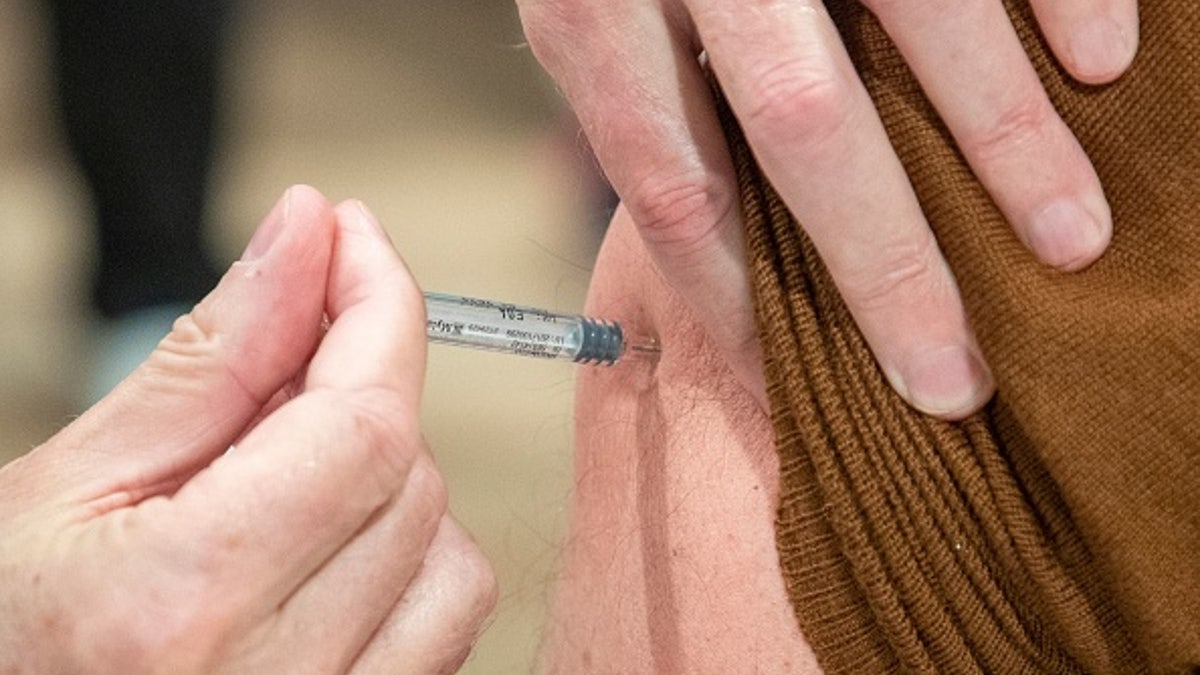 Dr. Marc Siegel, a clinical professor of medicine at NYU Langone Medical Center and a Fox News medical contributor, said he recommends the vaccine for kids who are at a higher risk, elderly people, and those who have underlying conditions including obesity, heart disease, cancer, lung disease and immunodeficiencies.
CLICK HERE TO GET THE FOX NEWS APP
"The virus itself is more concerning than the potential for vaccine side effects," the doctor told Fox News Digital.
Those who have had COVID recently or who have had a bad reaction to previous vaccines, however, "should probably not take it," Siegel said.