Nestle recalls Drumsticks for possible listeria contamination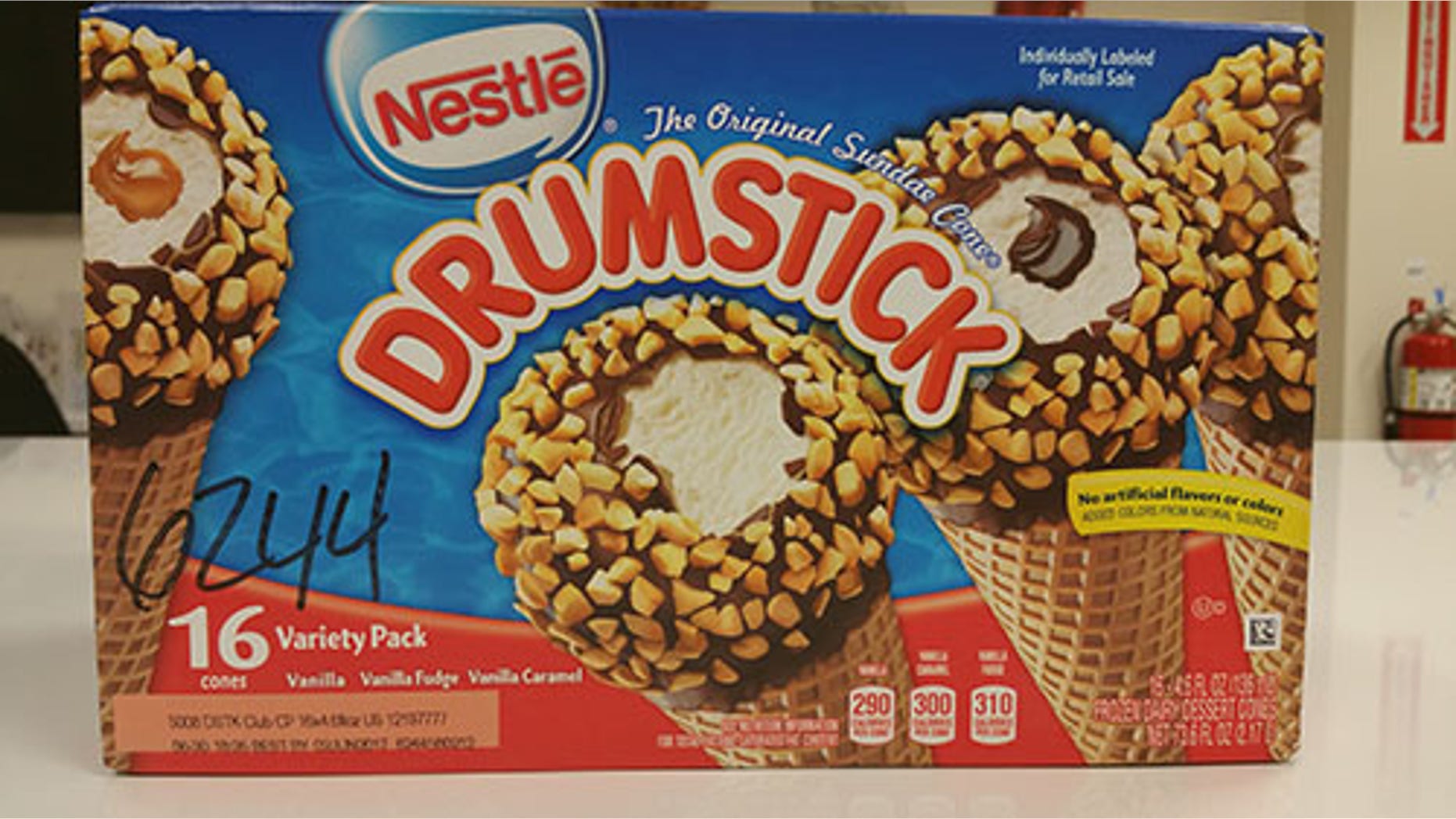 Nestle USA has recalled select Nestle Drumsticks for possible contamination of listeria monocytogenes, which can lead to serious illness and birth defects.
The recall affects the Drumstick Club 16 Count Variety Pack and 24 count Vanilla Pack, which were made at the company's Bakersfield, California, ice cream production facility. The cones are 4.6 fluid ounces each.
In a news release, Nestle announced that investigators found listeria monocytogenes on equipment contact surfaces from a location on the production line at the Bakersfield facility. The Drumstick cones themselves  have not tested positive for listeria monocytogenes.
The two recalled packs have the UPC codes 72554-11096 (Club) and 72554-00160 (24 count). The Club pack has a "best before" date range between June 2 and June 15, 2017, while the 24-count pack has a "best before" date range between June 16 and June 19, 2017.
The following production codes for affected products can be found on the back of the packages  for the Club pack: 6244580212, 6245580212, 6246580212, 6247580212, 6248580212, 6249580212, 6250580212, 6251580212, 6252580212, 6253580212, 6254580212, 6255580212, 6256580212, 6257580212. The following production codes can be found on the back of the individually marked vanilla cones from the 24 pack: 6258580212, 6259580212, 6260580212, 6261580212.
The company advised consumers to avoid consuming the product and to return it to the place of purchase or contact Nestlé Consumer Services for replacement at 1-800-681-1676 or Nestleproductinquiry@casupport.com.
Listeria monocytogenes can cause serious and sometimes fatal infections in young children, frail or elderly people, and those with weakened immune systems. Healthy individuals can experience short-term symptoms such as high fever, severe headache and diarrhea. Pregnant women may suffer miscarriages and stillbirths.