Myrtle Beach disputes woman's flesh-eating bacteria claim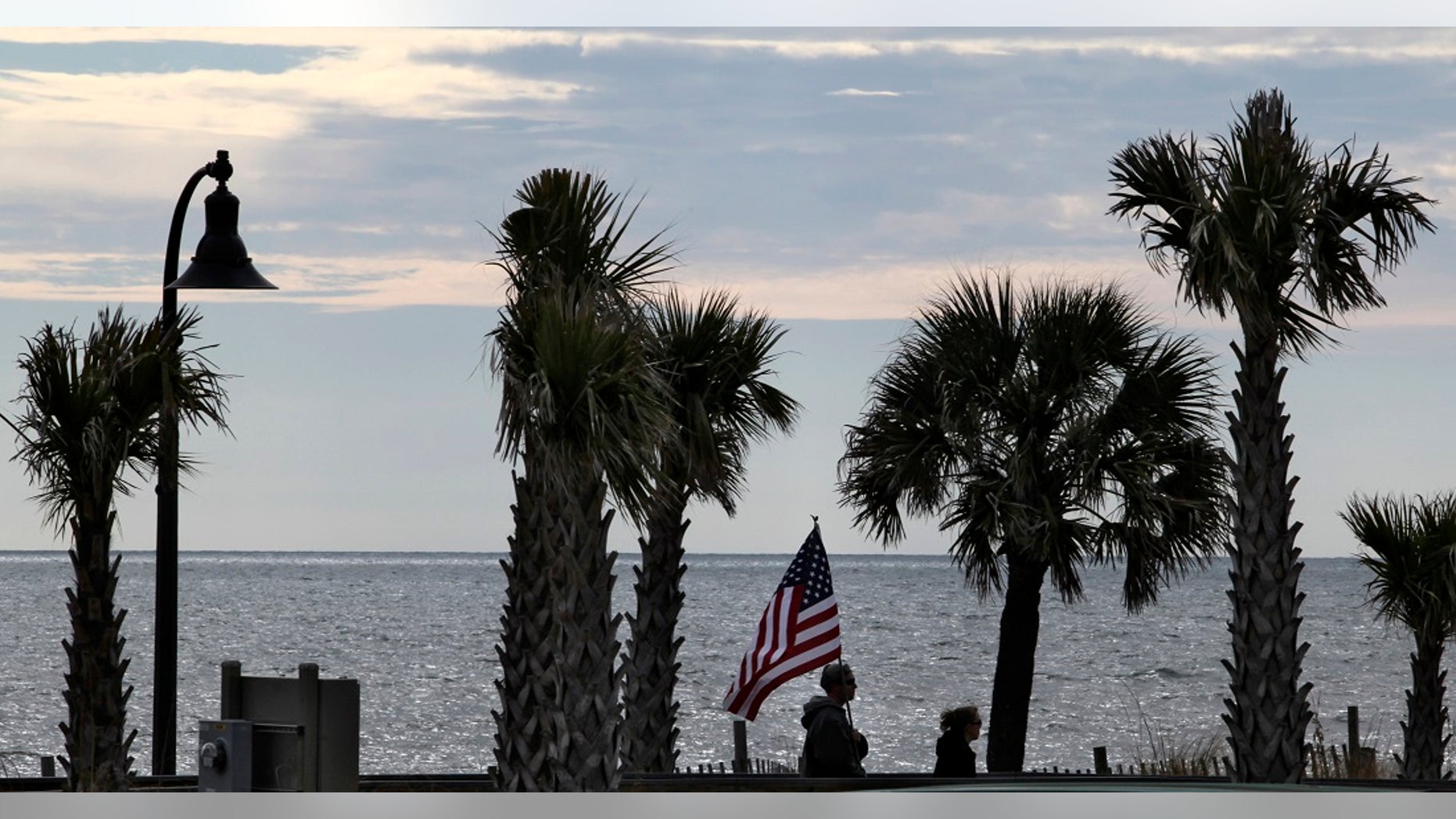 Myrtle Beach officials on Monday disputed a woman's claim that her mother contracted a deadly flesh-eating bacteria after swimming in the water at the South Carolina vacation spot.
Marsha Barnes Beal wrote in a Facebook post on Sunday that her mother, Bonita Fetterman, was hospitalized while vacationing in Myrtle Beach.
"She came in contact with a life-threatening flesh-eating bacteria after putting her feet in the water at Myrtle Beach," Beal wrote in the post. "Surgery is the only option until it is completely cut away from her leg, with the hopes of it not spreading."
WOMAN CONTRACTS FLESH-EATING BACTERIA WHILE FISHING OFF ALABAMA COAST
Beal included photos that showed her mother's discolored leg and injuries due to the infection, adding that her mother is stable, but in an intensive care unit and breathing through a respirator.
The family told WMBF on Monday the infection spread after Fetterman went into the water with a cut on her leg last week. The day after the family returned to their Lumberton home in North Carolina, the woman spotted blisters that manifested throughout her leg.
"The doctor came in and spoke with me at Chapel Hill. He said it was a flesh eating bacteria from her open wound," Fetterman's granddaughter told WMBF.
On Monday, the city of Myrtle Beach addressed the incident on its own Facebook page, saying it was aware of the woman's claim but could not definitively confirm she had caught the flesh-eating bacteria while swimming in the ocean.
FLORIDA MAN CONTRACTS FLESH-EATING BACTERIA THROUGH BLISTERS WHILE HIKING
"We have had no reports and no direct contact about any such issues. The city has been unable to confirm the location or date of any such incident. At this point, all we have is a Facebook post, with no confirmation," the city wrote.
"Our ocean water quality is tested twice weekly, with excellent results. If we can determine where such contact may have occurred, we can order additional water quality tests to determine whether any connection exists," it added.