Music makes high-intensity exercise easier to take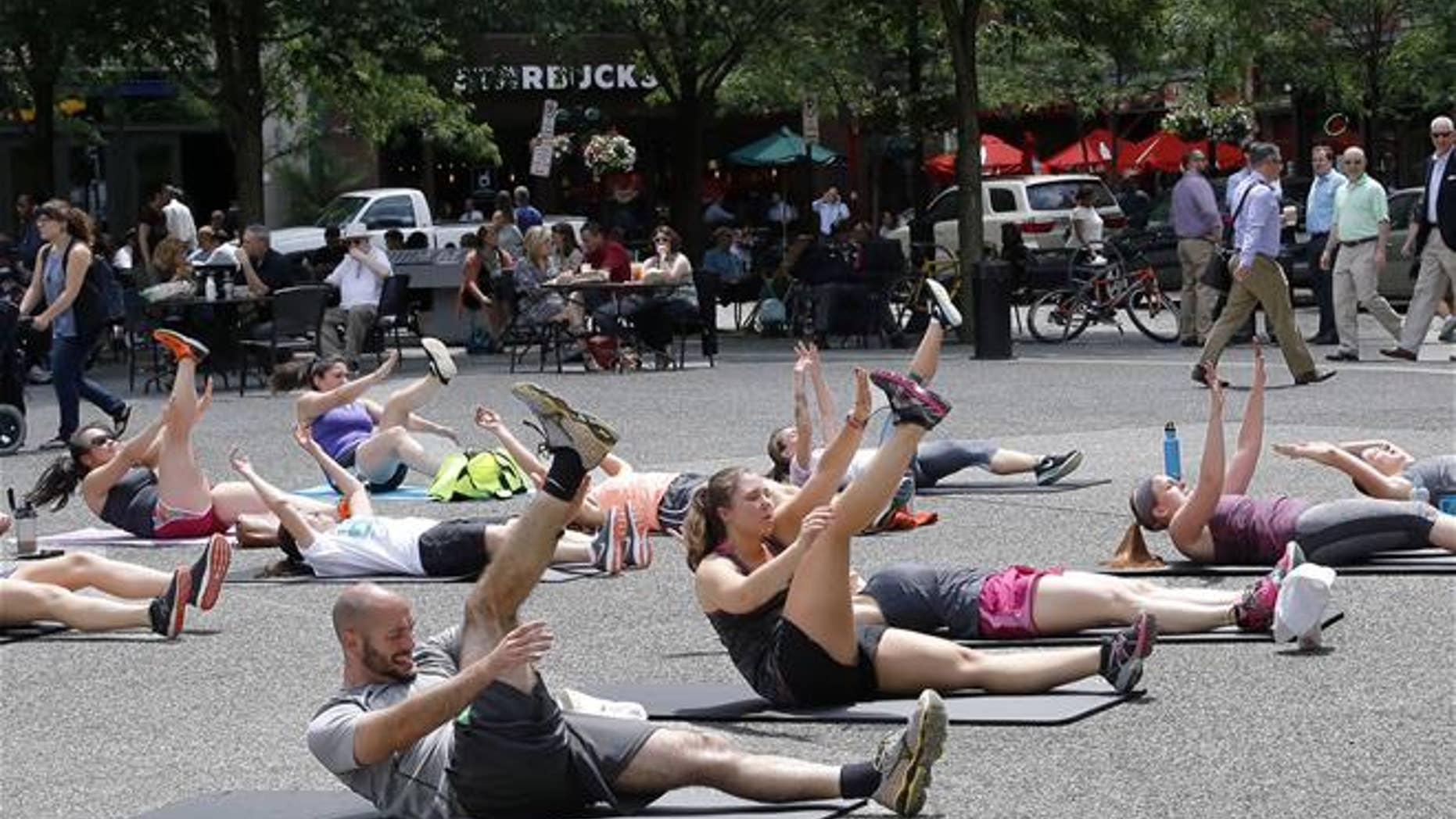 High-intensity interval training is all the rage, with research suggesting that just a few minutes of all-out sweating could reap the same health benefits as a 45-minute moderate workout, and that's true even for the elderly.
The draw is clear—interval training takes less time, after all—but so is the drawback, as the New York Times reports: Pushing ourselves with such intensity even in short bursts can be grueling.
But new research out of McMaster University in Ontario suggests that while it's hard, HIIT might not be all that unpleasant, and that when people listen to music while pushing hard, they rather like it.
"This research tells us that they can actually enjoy it, and they may be more likely to participate in HIIT again if they try it with music," says one researcher, per Psych Central.
Reporting in the Journal of Sports Sciences, researchers say they studied 20 young, healthy, and physically active men and women performing HIIT for the first time in two scenarios—one without music, and one with—and that each session was followed an hour later by questionnaires.
The volunteers rode stationary bikes, starting with an easy two-minute warmup before four 30-second bursts of all-out pedaling. Turns out that on a scale of 1 to 7, where 7 is "I loved it," most ranked the exercise a 5, but their ratings climbed to 6 after they did the training to music.
The tunes also made them more likely to continue with the training. Whether these findings would translate to a larger group of people who are more sedentary remains unclear.
(Just don't exercise when you're angry.)
This article originally appeared on Newser: Music Makes High-Intensity Exercise Easier to Take