Mom's viral photo reveals the painful reality of heroin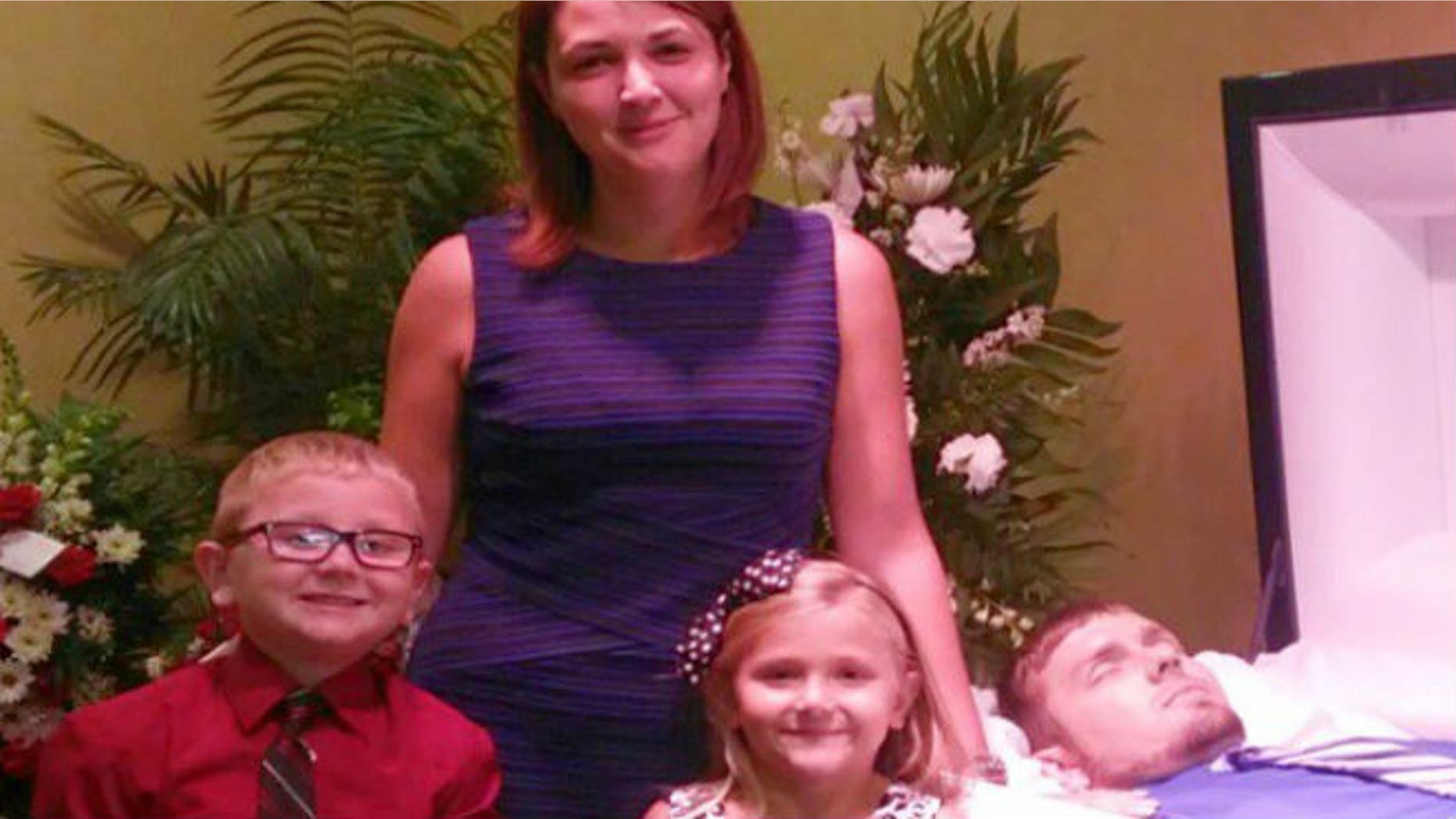 An Ohio woman who lost the father of her two kids earlier this month responded by posting the rather jarring photo of herself and the children standing next to his open casket in an attempt to warn people about the harsh reality of heroin addiction, reports CBS News.
The photo, which she posted to Facebook and Instagram as well as on two heroin support sites, has been shared almost 300,000 times, and she says people have already told her it's helped them to quit, or to stay clean even if for just one more day, reports the New York Daily News.
"If you don't choose recovery every single day this will be your only way out," Eva Holland writes of Mike Settles, who died Sept. 2 at the  age of 26. (His cause of death hasn't been released, notes WTRF, but Eva believes drugs played a role.) The couple have a boy, Lucas, and a girl, Ava.
Settles' struggles with addiction began with pain pills, which led to heroin, Holland writes. "The cold hard truth is heroin kills. You may think it will never happen to you but guess what that's what Mike thought too. We were together 11 years. I was there before it all started. I knew what he wanted out of this life, all his hopes and dreams. He never would've imagined his life would turn out this way." She says that he got clean after a stint in rehab last year, but this summer "a single pill for a 'tooth ache' ... inevitably led him back down the road of addiction." The number of heroin deaths increased five-fold between 2001 and 2013, according to the National Institute on Drug Abuse, and those addicted to prescription opioid painkillers are 40 times more likely to turn to heroin, reports the CDC.
(Read about the wrenching process of weaning a baby off heroin.)
This article originally appeared on Newser: Mom's Viral Photo Shows the Harsh Reality of Heroin
More From Newser