Mom walks out of hospital days after breaking vertebrae in freak gymnastics accident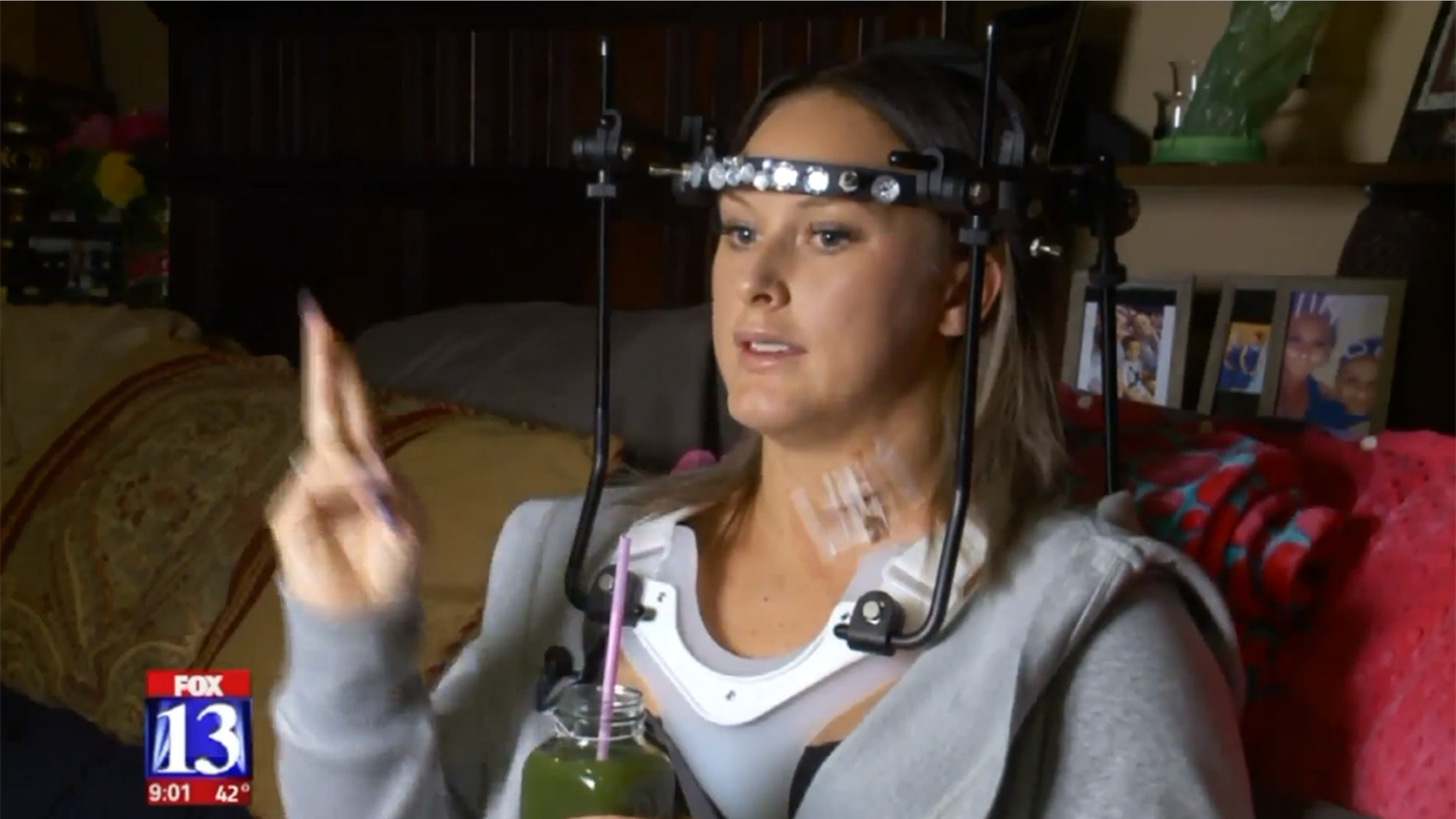 A Utah mother said doctors told her family members there was a 96 percent chance she would be a quadriplegic or dead after they discovered her C-1 vertebrae fractured in four separate places.
"They say usually one fracture will leave you paralyzed," Brooke Baker told Fox 13 Now. "The fact that I had four of them and I was still moving my arms, they were amazed. They said I was a miracle."
The trauma unfolded while Baker was at a bounce house with her son and boyfriend, and noticed a group doing gymnastics off to the side. She went to join them and began doing back handsprings, but something went wrong on the last one.
MASSACHUSETTS BABY GETS LIFE-SAVING LIVER TRANSPLANT FROM NEW HAMPSHIRE OFFICER
"I started with one back handspring, then two, three, four, five, and once I got to the sixth one, I felt my feet hit the very edge," she told Fox 13 Now.
Baker said all of her weight landed on her neck, and she couldn't feel her toes, legs or fingers. She was rushed to University of Utah and underwent several surgeries, including having four screws drilled into her skull, and faces a long recovery.
Still, she feels lucky to have been able to walk out of the hospital after enduring such a severe injury.
"I hope you know you're super lucky because you should have been dead or paraplegic," Baker said doctors told her.
Relatives have set up a GoFundMe page to help her cover medical costs while she's out from work.