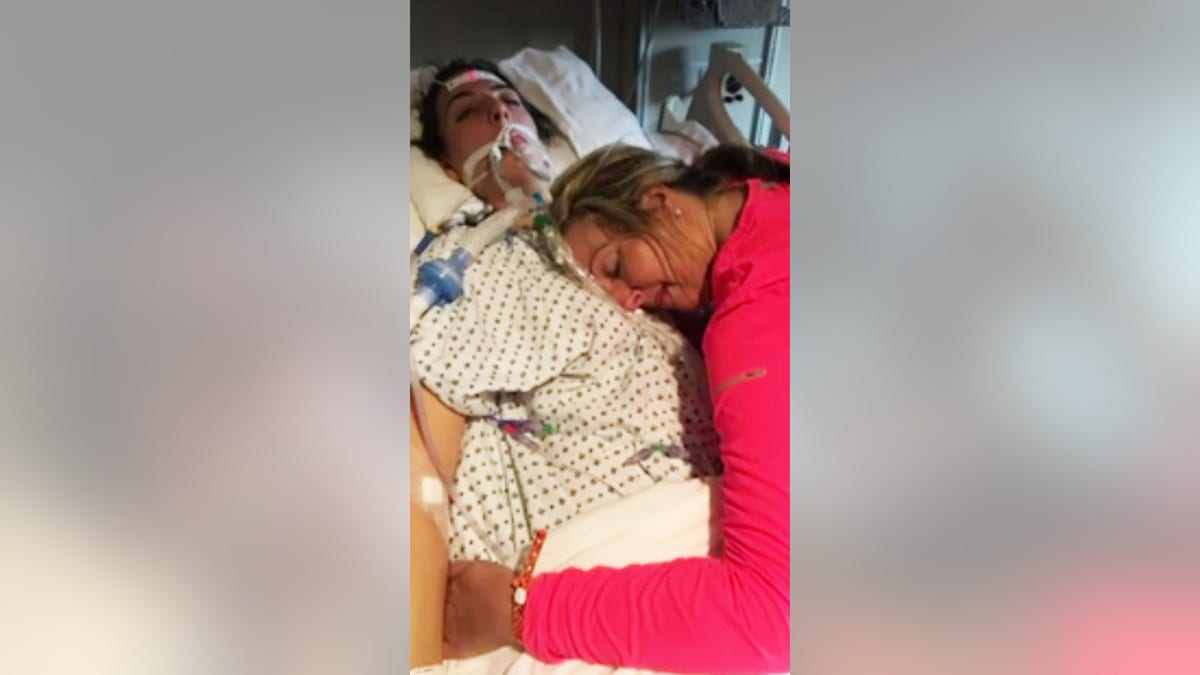 A grieving mother said she hopes a photo of her 22-year-old daughter hooked up to life support after a fatal overdose helps others recognize the dangers of opioid and heroin abuse.
"I'm going to fight the rest of my life to make sure the people that are down here on the street selling this to people, they don't need to be here, they need to be locked up," Cheryl Towery, whose daughter, Elaina, died on Monday, told Fox 2 Detroit.
FLEAS TEST POSITIVE FOR PLAGUE BACTERIA IN PARTS OF ARIZONA
Towery said a friend grew concerned after Elaina disappeared into a Burger King restroom for about 25 minutes on Thursday evening. Employees reportedly discovered her unconscious and suffering cardiac arrest.
Towery said Elaina was supposed to begin a new job on Thursday, but instead she was on life support at Sinai-Grace Hospital. She was taken off life support on Monday, and later died. It is believed she ingested heroin laced with fentanyl, Fox 2 Detroit reported.
"I wasn't prepared for what I saw in the emergency room," Towery told the news outlet. "Because that's the worst I've ever seen her."
LITTLE EVIDENCE SHOWS CANNABIS HELPS CHRONIC PAIN OR PTSD
Towery said her daughter's battle with addiction began seven years ago during an abusive relationship with her 5-year-old son's father. After she gave up the child, Towery said Elaina's addiction spiraled further resulting in five overdoses, beatings, sex abuse and stints locked in hotel rooms while on drugs. Towery said Elaina entered five treatment centers in the past, Fox 2 Detroit reported.
"She's my only daughter, my best friend," Towery told Fox 2 Detroit.