Mom of 3 dies after finishing Pennsylvania half-marathon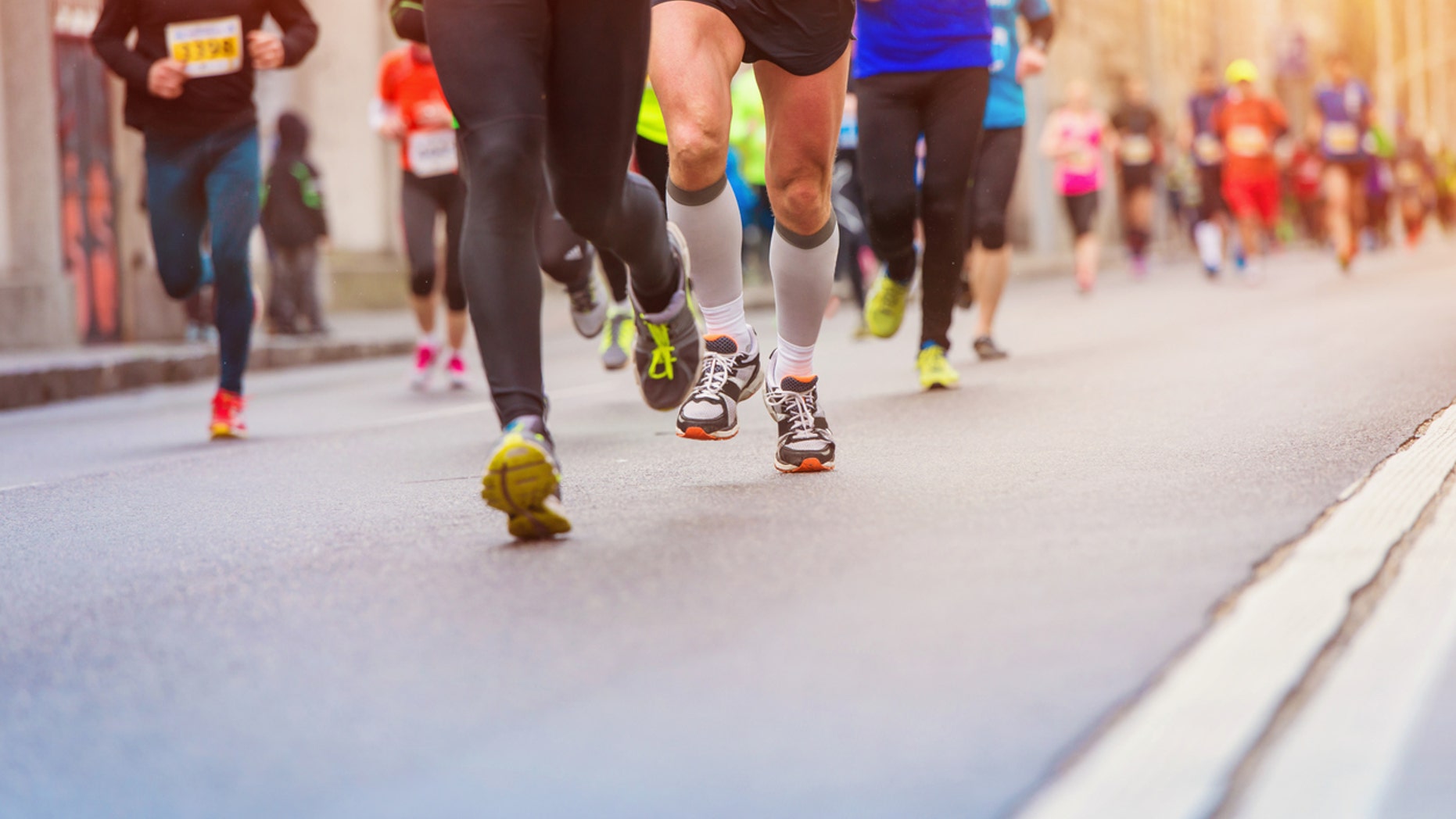 Authorities are investigating after a 36-year-old runner died Sunday after crossing the finish line of the Scranton Half Marathon. Medical workers attempted to resuscitate Lindsay Doherty, of Scranton, before she was rushed to Geisinger Community Medical Center where she was pronounced dead.
The mother of three had run the race last year, and worked for the Roman Catholic Diocese of Scranton as a development officer.  A statement from Bishop Joseph Bambera confirmed Doherty's death on Sunday.
TEXAS TEEN DIES AFTER SUFFERING MEDICAL EMERGENCY DURING COLOR GUARD PRACTICE
"Lindsay was a bright, energetic young woman and a devoted wife and mother," Bambera said in part in an email, according to The Times Leader. "Our thoughts and prayers are with her husband, three young children, her parents and her family. May God comfort them and may she rest in the blessing of His peace."
More than 2,000 runners from 26 states took part in the 13.1-mile race, WNEP reported. Friends of Doherty's who asked not to be identified told The Times-Tribune that she had taken up running several years ago, and had trained extensively for the race.
An autopsy by the Lackawanna County coroner is planned for Monday.
"While we painstakingly prepare in advance for situations like this, we are saddened when an actual emergency occurs and the outcome is not favorable," the Scranton Half Marathon committee said in a statement. "This is a difficult and tragic situation and on behalf of the race committee and all of the runners who participated today, we extend our deepest sympathies and ask everyone to keep this family in their thoughts and prayers."