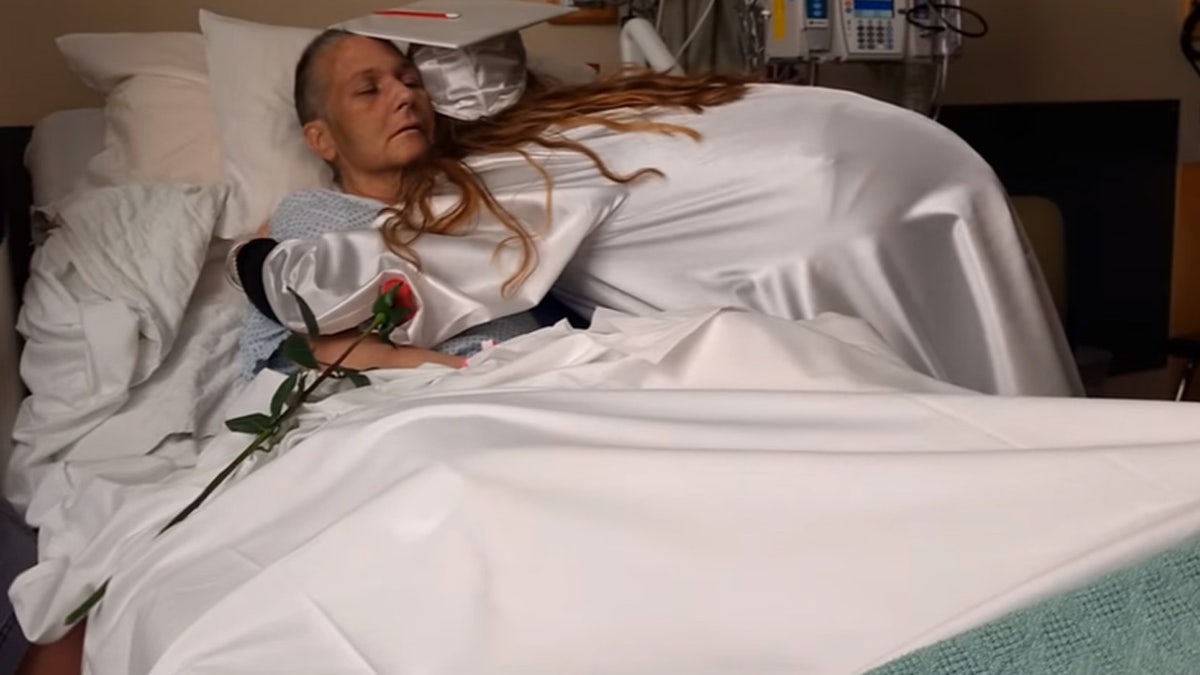 A New York mother who was battling cancer in a Vermont hospital was able to see her youngest daughter graduate high school just two days before she died of breast cancer. Patricia Parrotte, 55, was diagnosed with triple negative breast cancer and an auto-immune disease in November, WISTV reported.
In April, doctors told the family that the cancer metastasized to her spine and that it was terminal.
NEW HAMPSHIRE STUDENT CREDITED WITH SAVING CLASSMATE'S LIFE WHILE ON FIELD TRIP
With her daughter Samantha's graduation date fast-approaching and Parrotte stuck states away in the hospital, the family grew worried that she wouldn't be able to make the ceremony. But thanks to Champlain Valley Technical Center and the administrators at Saranac schools, a special ceremony was brought to Parrotte's bedside so that the family could celebrate together.
"I went in there and like all of a sudden my mom was back, you know not having the cancer affecting her," Samantha told WISTV of the ceremony.
Parrotte's husband Todd said he is thankful the two got to witness their daughter's accomplishments together before she died.
"We got to see it together, and that was special," Todd told WISTV.
9-YEAR-OLD'S 911 CALL SAVES PREGNANT MOM'S LIFE
Samantha graduated again with her classmates on Tuesday, and said she knew her mother was with her when she was given an award for student excellence.
"I know that she is still with me and she would want me to go to my ceremonies with my class," Samantha told WISTV.