Michigan man lives 555 days without heart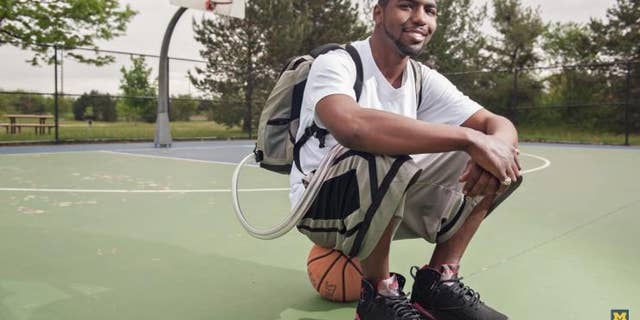 NEWYou can now listen to Fox News articles!
A Michigan father of three with a debilitating heart condition lived for 555 days, thanks to a portable artificial heart. In May, he received a heart transplant.
Stan Larkin, 25, was diagnosed with arrhythmogenic right ventricular dysplasia (ARVD), which causes irregular heartbeats, when he was 16 years old, after collapsing on the basketball court. Facing the risk of sudden cardiac arrest, doctors installed a defibrillator as a temporary fix, Medical Daily reported.
After his disease progressed to bi-ventrical dysplasia, in which both of his heart's chambers were unable to pump blood, Larkin was put on the heart transplant waiting list. An average of 22 people die each day waiting for a transplant, according to the U.S. Organ Procurement and Transplantation Network..
Over two years later, in November 2014, doctors removed Larkin's heart and hooked him up to a 418-pound artificial heart. The machine, nicknamed "Big Blue," left him bedridden. Then, a new device, the Freedom portable driver, was approved by the Food and Drug Administration (FDA). The device weighs 13.5 pounds and fits in a backpack.
"It's just like a real heart," Larkin told CNN. "It's just in a bag with tubes coming out of you, but other than that, it feels like a real heart. It felt just like a backpack with books in it, like if you were going to school."
Larkin was the first person to be discharged with the device. He received a new heart last month at the University of Michigan Frankel Cardiovascular Center.
Larkin's younger brother, Domonique, was also diagnosed with ARVD and was hospital-bound for six weeks before receiving a new heart in January 2015, Medical Daily reported. Domonique lost two of his three children from the genetic heart condition.