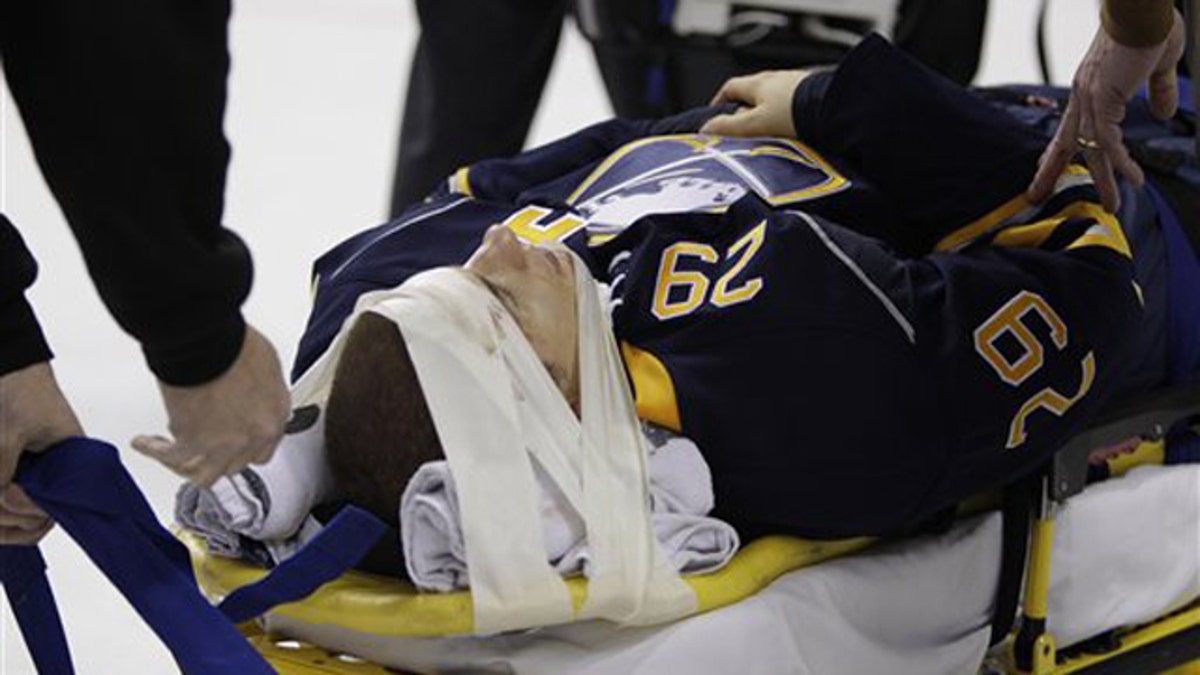 When in doubt, sit them out.
That mantra was repeated over and over this week during a two-day summit on hockey concussions at the Mayo Clinic, where more than 250 doctors, experts and hockey officials discussed ways to cut down on concussions, especially in youth hockey.
The conclusions? Change won't come easy and any steps will require changes in hockey culture, from pros all the way down to peewees. And better equipment may help a bit but it won't be enough.
Concussions have become one of the top health issues in sports over the past several years, driven in part by high-profile injuries in the NFL as well as the NHL.
As in football, hockey prizes toughness, so players are sometimes reluctant to acknowledge they're hurt. Some coaches expect injured players to get up and get back in the game. So do many parents. And referees who call penalties for violent play get vilified.
The proposed solutions rang true with several prep and youth hockey coaches in hockey-crazy Minnesota, but they also cautioned in interviews Tuesday against trying to eliminate contact from the sport.
Still, pro sports leagues set the tone for young athletes, and speakers at the summit noted with approval the NFL's decision to impose big fines on three players for dangerous head hits last weekend.
Kerry Fraser, who retired at the end of last season after refereeing an NHL-record 2,165 games over 30 years, said the NHL's new ban on blindside hits to the head is a good start. He said its success will depend on whether the league backs up referees who call the penalties.
Fraser said he issued game misconduct penalties to several players who made bad hits only to be overruled. But if the NHL leads the way, he said, it will filter down even to youth hockey.
"Really, what it takes is this," Fraser said, holding up a silver referee's whistle. "You need to blow the whistle, call the penalties and get everybody on the same page. ... The culture will change very quickly."
Several speakers warned against rushing an injured player back to the ice, especially in youth hockey, because concussions interfere with a child's most important job: succeeding in school. Headaches and confusion may go away quickly, but subtle damage inside the brain can take weeks, months or longer to heal.
Dave Morinville, the boys' hockey coach at Moorhead High School, recalled his days as a goaltender in high school and college. He said he'd get hit in the head, and coaches would revive him with smelling salts and send him right back out because they didn't want him to become afraid of the puck.
"Nobody wants to have a player out because of a concussion — nobody does," Morinville said. "So it's something we have to discuss. But I don't want to take away the contact part of the game because that's part of the beauty of the sport."
Mark Lovell, founding director of Sports Medicine Concussion Program at the University of Pittsburgh Medical Center, warned against trusting players who say they're OK.
"The athlete will pretty much tell us anything they think we want to know to get back on the ice — everybody recognizes that," Lovell said. "In professional-level athletes we know that happens. I'm here to tell you that it happens just as often in children down to age 5 or 6 who will sit and lie to you about their symptoms because they don't want to miss the soccer game or the hockey game."
Jim Johnson, who played for 13 years in the NHL before his career was cut short by a concussion in 1997, was among several speakers stressing that doctors should be the ones who decide when a player is ready to return.
"We need to take this decision making power out of the hands of the players' hands, and at the youth level, we need to take it out of the parents' hands," Johnson said.
Several speakers expressed skepticism that better equipment will make a big difference.
"We could make hockey helmets a little better. ... But the mild traumatic brain injury problem is not going to be solved by the helmet, because the helmet is just along for the ride," said David Halstead, director of the sports biomechanics laboratory at the University of Tennessee.
Some prep programs are switching to the hot new M11 helmet developed by Cascade Sports and Hockey Hall of Famer Mark Messier, which is designed to absorb higher impacts than conventional helmets. Among them is The Blake School, where girls coach Brano Stankovsky said better equipment is important, but not always the answer.
Checking isn't allowed in girls hockey, but collisions happen anyway and girls aren't always prepared for them, he said.
"We as coaches need to get them prepared," Stankovsky said.