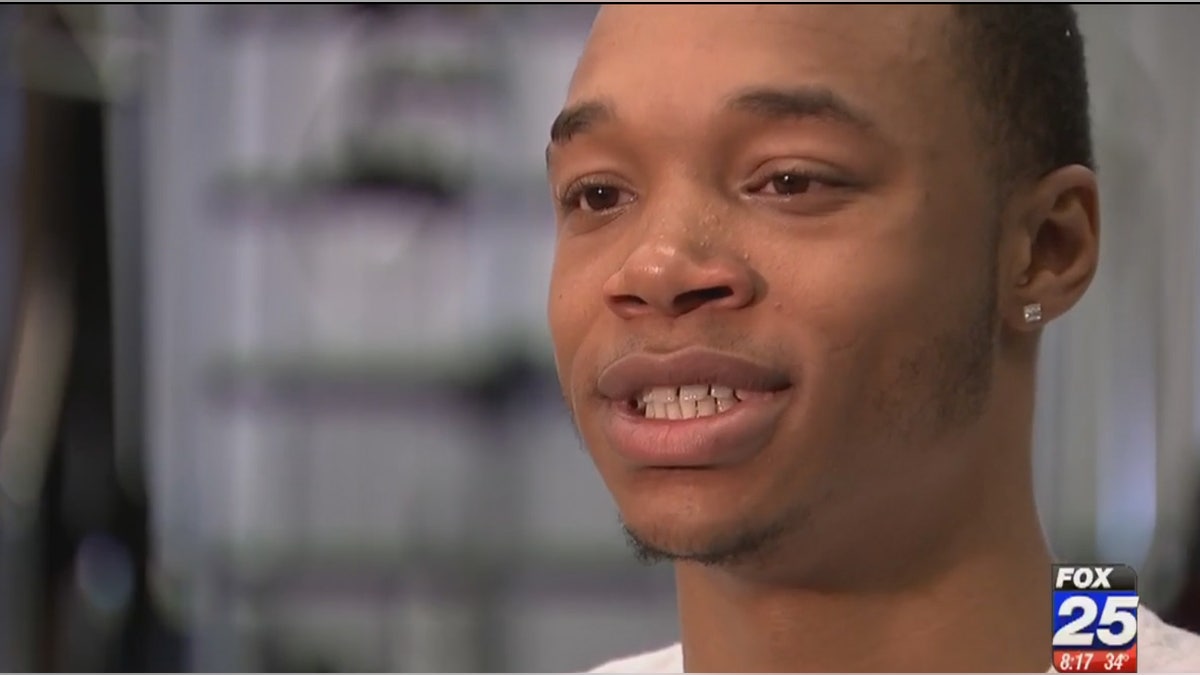 Anthony Hodges had just been named captain of Salem State University's men's basketball team when a car crash left him paralyzed. Defying the odds, the athlete is walking again and aiming to get back on the team.
Hodges, then 22, was thrown from the car in the July accident.
"We went over a curb and boom, I instantly hopped up. I was looking at a pole coming straight. I couldn't even brace myself," Hodges told Fox25. He was the passenger, and the driver had been drinking.
Hodges, unable to move his arms and legs, was rushed to Brigham and Women's Hospital, where doctors confirmed that he was paralyzed.
"I was just used to being an athlete, being all over the place, and now I can't use my legs," he told the news channel. "I just broke down."
During emergency surgery, a vertebrae in Hodges' neck was replaced with a titanium cage, and two others were fused together. Neurosurgeon Dr. Yi Lu told him he had as low as a zero percent chance of overcoming paralysis, Fox25 reported.
Hodges wouldn't give up and went to Spaulding Rehabilitation Hospital for physical therapy, moving from sitting up in a wheelchair to a walker, eventually going to the gym every day on top of his rehab.
Three months later, he walked into the Lu's clinic.
Now, Hodges can jog, run drills and make a three-pointer. His goal is to get back on the Salem State team he was so close to leading.