Man in need of transplant builds 7-foot kidney out of snow to raise awareness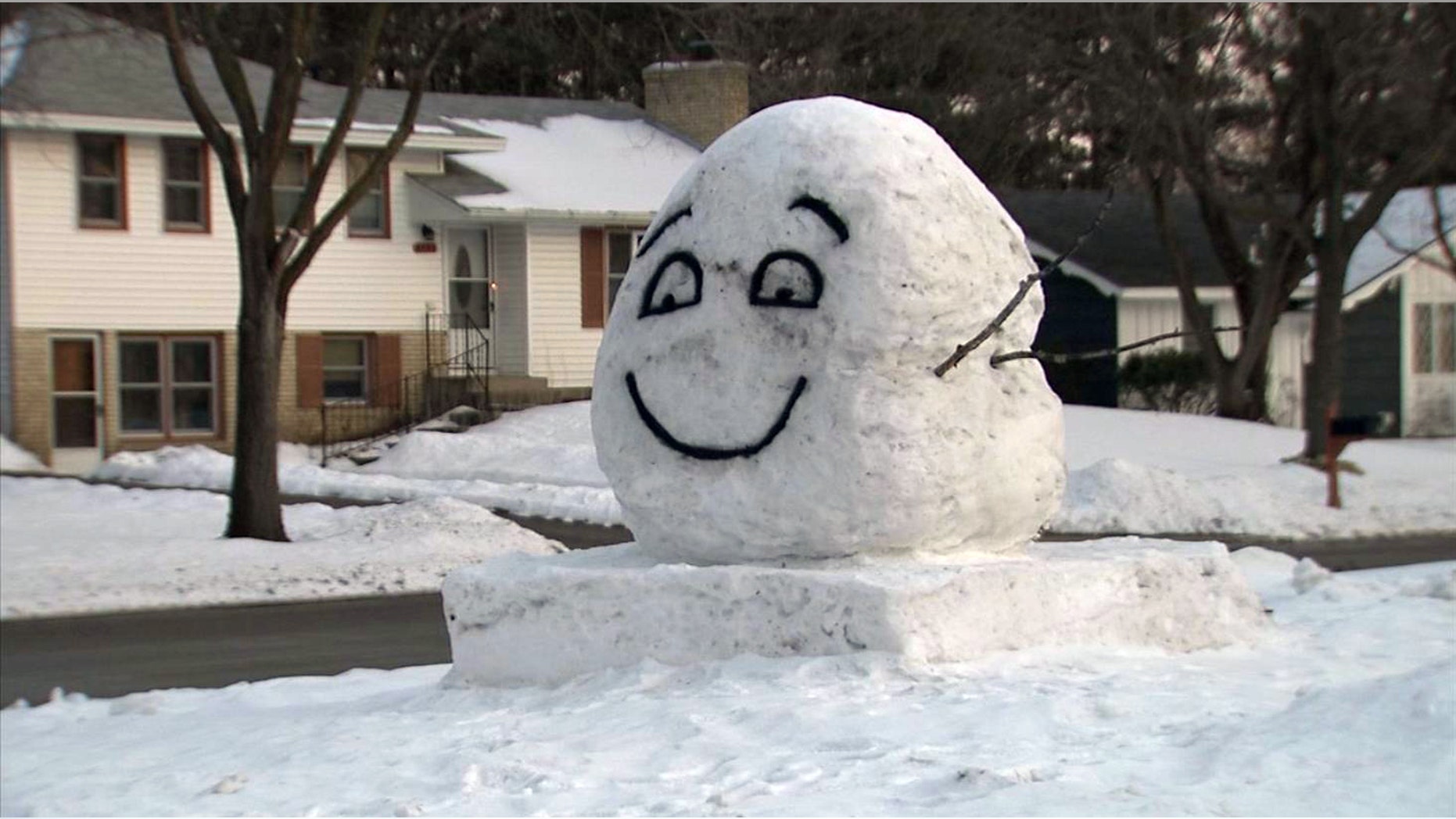 A Minnesota man in need of a kidney transplant has constructed a 7-foot-tall replica of the organ made out of snow in his front yard.
Jim Gorbunow, 43, was diagnosed with type 1 diabetes as a child, which led to a kidney and pancreas transplant 15 years ago. The goal of his snow model is to raise awareness not just for himself, but for others as well, he said.
"I'm hoping it will bring attention to the fact that people need organ donors. I'm not the only one who needs a kidney transplant so I'm hoping it benefits everybody," Gorbunow told MyFoxTwinCities.com.
For the past two winters Gorbunow has been working to raise awareness through sculpting a giant kidney, which he named "Kevin," as he waits for news of a potential donor match.
Despite hundreds of offers from all over the world that have come in, Gorbunow hasn't had luck in finding a match yet for the transplant, and is left wondering how much longer he has.
"The average lifespan of a kidney is 13 to 15 years. I'm in end stage renal failure. I can't go anywhere else with my kidney now. I have to have a kidney transplant. I can't live on dialysis forever," he told MyFoxTwinCities.com.
Gorbunow, who also made a kidney out of plywood to hang from a pole last summer, said that even if he finds a match, his kidney snow-building will continue.
"I'll keep doing it after I get a transplant. I'll keep doing it because it's important for organ donations," he said.