Maine Ranked as Most Peaceful State in U.S.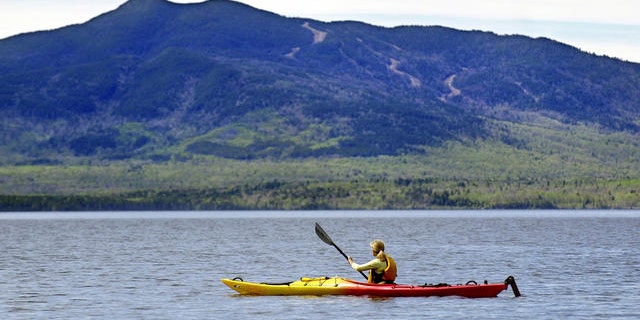 If you're looking for a little peace in your life – look no further than Maine. The New England state has been ranked as the most peaceful state in the country, while Louisiana was ranked the least peaceful.
The findings – the first-ever ranking of peace in the U.S. – shows the nation has become more peaceful since 1995, with a "substantial decrease" in homicide and violent crime driving the outcome. Other factors include incarcerations rates, high school graduation rates, access to health insurance and the rate of infant mortality.
Following Maine as the most peaceful states in the U.S. are New Hampshire, Vermont, Minnesota, North Dakota, Utah, Massachusetts, Rhode Island, Iowa and Washington.
On the other end of the spectrum, Tennessee, Nevada, Florida, Alabama, Texas, Arkansas, Oklahoma, South Carolina and Maryland all join Louisiana as the least peaceful places to live.
Other Key Findings:
- Regionally, southern states were identified as being the least peaceful, while states in the northeast were most peaceful. The peacefulness of states in the Midwest and West was about equal, with Midwest states being slightly more peaceful.
- The total cost of violence per person in a state ranges from $656 in Maine to $2,458 in Louisiana. The report estimates that the economic effect of decreasing violence in states by 25 percent ranges from $126 million in Vermont to $16 billion in California.
- New York experienced the most significant increase in peace as a result of decreases in violent crime and the homicide rate.
- Conversely, South Dakota saw the largest decline due to a steady rise in incarcerations and the number of police without a fall in the incidence of homicide or violent crime.
The findings were put together by the Institute for Economics and Peace, which is an international think tank.