Latina who lost 60 pounds by going vegan showcases plant-based diet benefits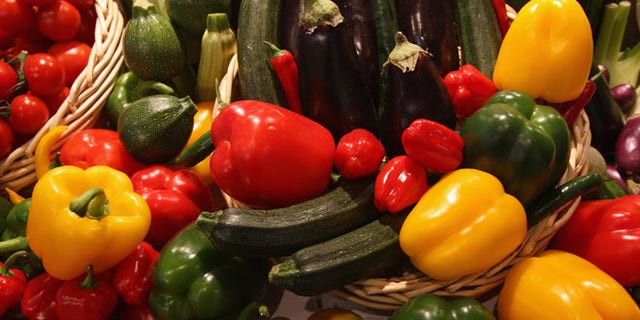 Alison Burgos makes a killer arroz con pollo.
But now, instead of chicken and rice, Burgos makes vegetables and rice with the same traditional sazon. It's all part of her drastic change to veganism after many years of weight-related health problems that left her wheelchair-bound at just 41 years old.
"You can either feed the disease or cure the disease, and diet is a big part of that," Burgos told the Miami Herald. "I felt I had to tell this story."
Burgos, who had been overweight most of her life, started a three-month cleanse of strictly fruits and vegetables before transitioning to a full vegan diet.
She lost more than 60 pounds, got out of the wheelchair and was even able to keep pace with her 2-year-old son on the soccer field.
Burgos said it all started with a mental shift followed by experimenting with the traditional Latin foods she was used to.
"I realized what I was mourning, I could still have," she said.
The lifestyle change prompted her and wife Michelle Gaber to launch the SEED Food and Wine Festival in Florida three years ago. This year's edition will run from Nov. 2-6, highlighting the benefits of a plant-based diet, the Herald reported.
"We're trying to transform the community," Gaber said. "We're trying to leave a nicer place for our son."
The festival has attacked some of the country's hottest vegan chefs including Rich Landau and Kate Jacoby, who own V Street and Vedge restaurants in Philadelphia.
Burgos told the Herald that her journey is just beginning and has still a way to go to reach her ideal weight.
"I don't look like the poster child for a healthy lifestyle. I was definitely intimidated by that," she said. "But we don't make judgments. It's about making better choices."
Like us on Facebook
Follow us on Twitter & Instagram