Las Vegas shooting victim leaves hospital, returns home for holidays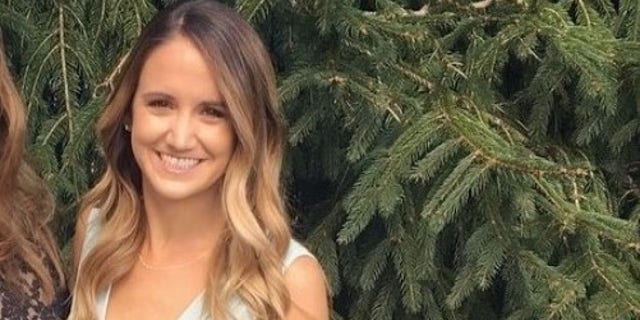 A Maryland woman who was shot in the head during the Las Vegas mass shooting will be celebrating the holidays at her home after spending more than two months in the hospital.
Tina Frost left an inpatient rehabilitation center on Friday and will "continue therapies on an outpatient basis" for her recovery, her family posted on their GoFundMe page. Frost was at the Route 91 Harvest Festival with her boyfriend when gunman Stephen Paddock opened fire at the crowd of concertgoers.
"She walked out of the inpatient rehabilitation hospital [on Friday], got into Austin's car and will have several days off from all of the doctors, nurses, therapists, dieticians [sic], technicians and everyone else who knocks on her door 'every five minutes,'" her family wrote.
MOM ACCUSED OF SUBJECTING SON TO 323 HOSPITAL VISITS, 13 SURGERIES
The family called the moment in Frost's recovery a "huge milestone" and said they hope to have a "wonderful holiday season" because they have a lot to celebrate.
Frost was among the nearly 500 people injured in the massacre. Another 58 people were killed.
The 27-year-old underwent several surgeries and had her right eye removed, where the bullet was lodged. Another bone in her forehead was also taken out to relieve brain swelling.
9-YEAR-OLD DONATES LIFE SAVINGS TO HELP SICK KIDS
She made huge strides in her recovery when she woke up from her coma about two weeks after the shooting and was eventually moved to a rehabilitation center in late November.
Frost's family requested privacy as the 27-year-old returns home.
Frost's GoFundMe page created to help pay for medical costs has raised more than $600,000 as of Wednesday.