'Keeping Up' With Celebs a Bad Idea, Plastic Surgeon Says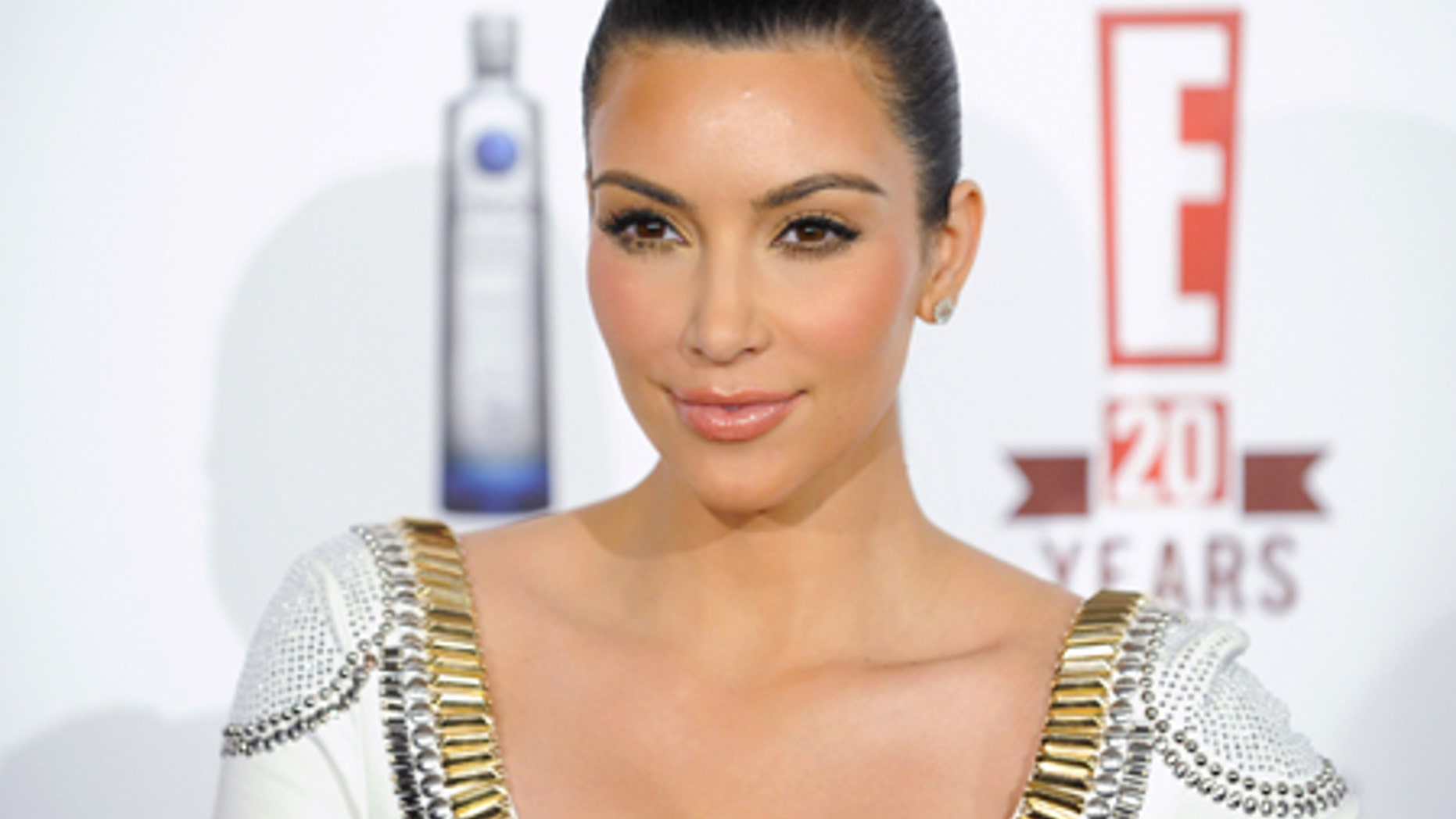 People have been infatuated with celebrities' good looks since the beginning of Hollywood. But in an age when a nip and a tuck are becoming as common as a visit to the dentist, there is such a thing as taking your admiration too far.
"Keeping Up With the Kardashians" star Kim Kardashian, 29, responding to a Twitter posting from a fan who planned on getting "head to toe" plastic surgery to look like her, thinks her fans should be happy as they are, the New York Post reported.
A quick response from the reality-TV star begged the fan to not go under the knife, and to be happy with who she is.
Dr. Michael Fiorillo, a board certified celebrity plastic surgeon in New York City, told FoxNews.com that patients who want to look exactly like a celebrity probably need a mental health check more than they need a physical alteration.
"They need a psychiatrist, basically. You are not going to make somebody look like someone else. It is an unattainable goal," Fiorillo said.
According to the American Society of Plastic Surgeons, 12.5 million people underwent cosmetic plastic surgery procedures in the U.S. in 2009, up 69 percent since 2000. With the number of procedures rising every year, Fiorillo said wanting to have a body to resemble a specific celebrity is becoming more and more common.
"People do that all the time, whether it is J.Lo's butt, Pam Anderson's boobs or Carmen Electra's boobs," he said. "Kim Kardashian is the hot one right now. Patients like her lips, they like her boobs, and of course her butt too."
In June 2010, Jessica Alba was praised for talking a fan out of undergoing several plastic surgeries to look like her. A 21-year-old Chinese woman known as Xiaoqing wanted to look like Alba in an attempt to win back her ex-boyfriend, who was a huge admirer of Alba. Even though doctors in Shanghai said they would do the work for free, Xiaoging decided against the surgeries and credited Alba's advice to not change herself.
As long as a patient is not expecting extreme results, Fiorillo said bringing in pictures from magazines to compare body parts can be helpful—and most of his patients bring them.
"I like if they show me a picture of what they would like to look like, if they give you an idea, you can gauge size and it help guide you. So it's not always such a bad thing. It's not always a celebrity, sometimes it is a model from Victoria's Secret or Sports Illustrated," he said.
But he has seen patients similar to Kardashian's Twitter fan, who take celebrity plastic surgery to the extreme.
"I had a patient who wanted to look like Brad Pitt, and he looked nothing like him. I told him I couldn't do it and to go somewhere else. I never promise I can make you look like a celebrity," Fiorillo said.
Kardashian may often be put on the chopping block in the media, but Fiorillo thinks this time she made a very responsible move in her response to the Twitter fan.
"It's very good advice, I am proud of her that she said that," he said. "Do not do it. Look like yourself, be yourself. If you want to enhance a body part that's fine. If you like Pamela Anderson's boobs, Angelina's lips or Kim Kardashian's butt we can try that. But be your own person."