Kansas mom claims flesh-eating infection developed after spider bite
WARNING: GRAPHIC IMAGES BELOW
A Topeka, Kan., woman was hospitalized for 40 days and undergone 14 surgeries after she was infected with a flesh-eating bacterial infection called necrotizing fasciitis.
Tamara Owsley-Savard, 32, told KSHB she was bitten by a spider over Memorial Day weekend.
"We were playing hide-and-seek and I ran into the biggest spider web of my life," Owsley-Savard described to the news station.
After roughly a week, Owsley-Savard said her arm began to grow "an inch an hour," though it's unclear if the spider bite caused the swelling.
"My arm was probably two or three times the size," she added.
FLESH- EATING ULCER 'EPIDEMIC' IN AUSTRALIA STUMPS DOCTORS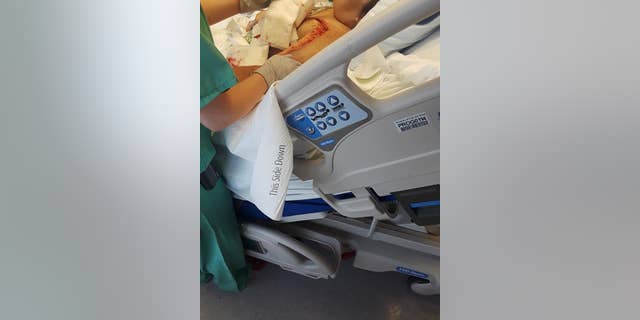 Soon after, Owsley's husband, David, took her to the University of Kansas Hospital, where doctors determined she had necrotizing fasciitis, a "bacterial infection of the tissue under the skin that surrounds muscles, nerves, fat, and blood vessels," according to the Center for Disease Control and Prevention (CDC).
"The bacteria most commonly get into the body through a break in the skin. Once in the body, the bacteria spread quickly and destroy the tissue they infect," according to the CDC, which adds that the infection can result in loss of limbs and death if not treated properly.
Necrotizing fasciitis bacteria can enter the body through cuts and scrapes, surgical wounds and insect bites, among other ways.
There's still debate surrounding the exact cause of necrotizing fasciitis, which is typically not contagious and usually occurs randomly, the CDC noted.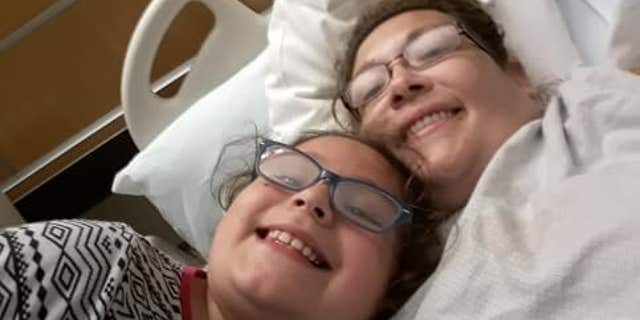 "To be truthful, we don't know exactly how it happens," Dr. Dhaval Bhavsar, of the University of Kansas Health System, told KSHB. "It's not very common but is very devastating and sometimes life-threatening."
Since 2010, there has been between 700 and 1,200 cases of the infection each year in the U.S., according to the CDC.
In Owsley-Savard's case, doctors were forced to surgically remove the dead tissue inside her body, as antibiotics are not always a sure way to treat the infection in its entirety.
"They sliced my whole arm open all the way," she said. "I've lost everything inside of my left arm. I've lost my left pectoral muscle."
Her left arm is now heavily bandaged.
"One day I could be fine. The next day, I might not be able to open the toothpaste," she said. "You think about the 31 years before I was able to do everything by myself. Now, I'm having to ask for help."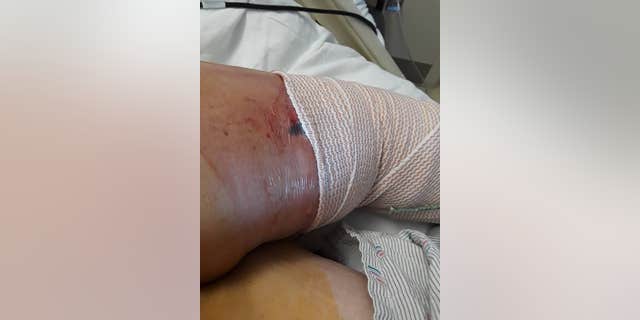 HUSBAND SAYS WIFE WOULD BE ALIVE IF DOCTORS HAD DIAGNOSED FLESH-EATING BACTERIA INFECTION EARLIER
Owsley-Savard, a mother of five, is undergoing another surgery Tuesday — her 15th — to treat the infection, her husband told Fox News.
"It's changed my life forever," he said.
Owsley-Savard echoed this sentiment while speaking to KSHB.
"It's the most painful thing someone ever has to go through in their life," she said. "It changes your whole entire life. It's never going to be the same after."
Tamara Owsley did not immediately respond to Fox News' request for additional comment on Tuesday afternoon.