Investigation Finds Many Fruity Foods Don't Contain Real Fruit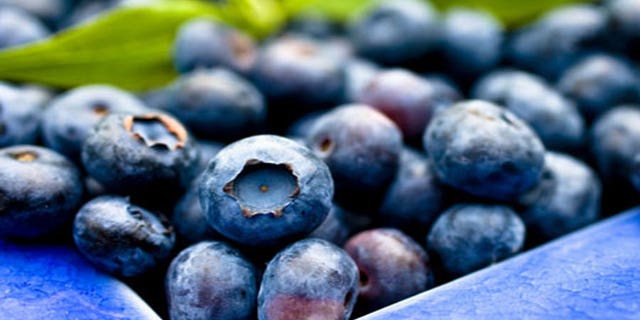 Getting the recommended five servings a day of fruits and vegetables can be challenging enough without having to worry if the fruits you are eating are actual fruit.
An investigation by the nonprofit Consumer Wellness Center has revealed that a large number of commercial blueberry food products do not contain real blueberries.
Even some products with "fresh from the farm" pictures of blueberries right on the front of the package, did not contain any blueberries in the ingredients list.
In place of real blueberries were sugar, corn syrup, starch, hydrogenated oil, artificial flavors and dyes—most commonly blue No. 2 and red No. 40.
Among the offenders were Kellogg's and General Mills, owner of Betty Crocker and Fiber One.
According to Mike Adams, the author of the report, fake blueberries were found in bagels, cereals, breads and muffins. Many of the products that did contain real blueberries mixed them in with fake berries in order to cut costs.
Kellogg's Frosted Mini Wheats Blueberry Muffin does not contain blueberries, but according to the ingredient list has "blueberry flavored crunchlets."
A statement from a Kellogg's spokesperson said, "Kellogg products labeled 'blueberry' include dried or pureed blueberries, or blueberry juice concentrate. The term 'Blueberry Muffin' is used to describe the flavor of some products. All our products are labeled in compliance with applicable laws and regulations."
Total Blueberry Pomegranate cereal, from General Mills, not only contains no blueberries, but also no pomegranates, according to the listed ingredients on General Mills' website.
A statement from General Mills stated "This product contains blueberry flavoring, and the package communicates that the product is 'naturally and artificially flavored.'"
Some organic products tested, such as Natures' Path Organic Optimum Blueberry-Cinnamon Breakfast Cereal, did contain real blueberries.