Hotels Hosting World Cup Squads Handed Yellow Card For Expired Food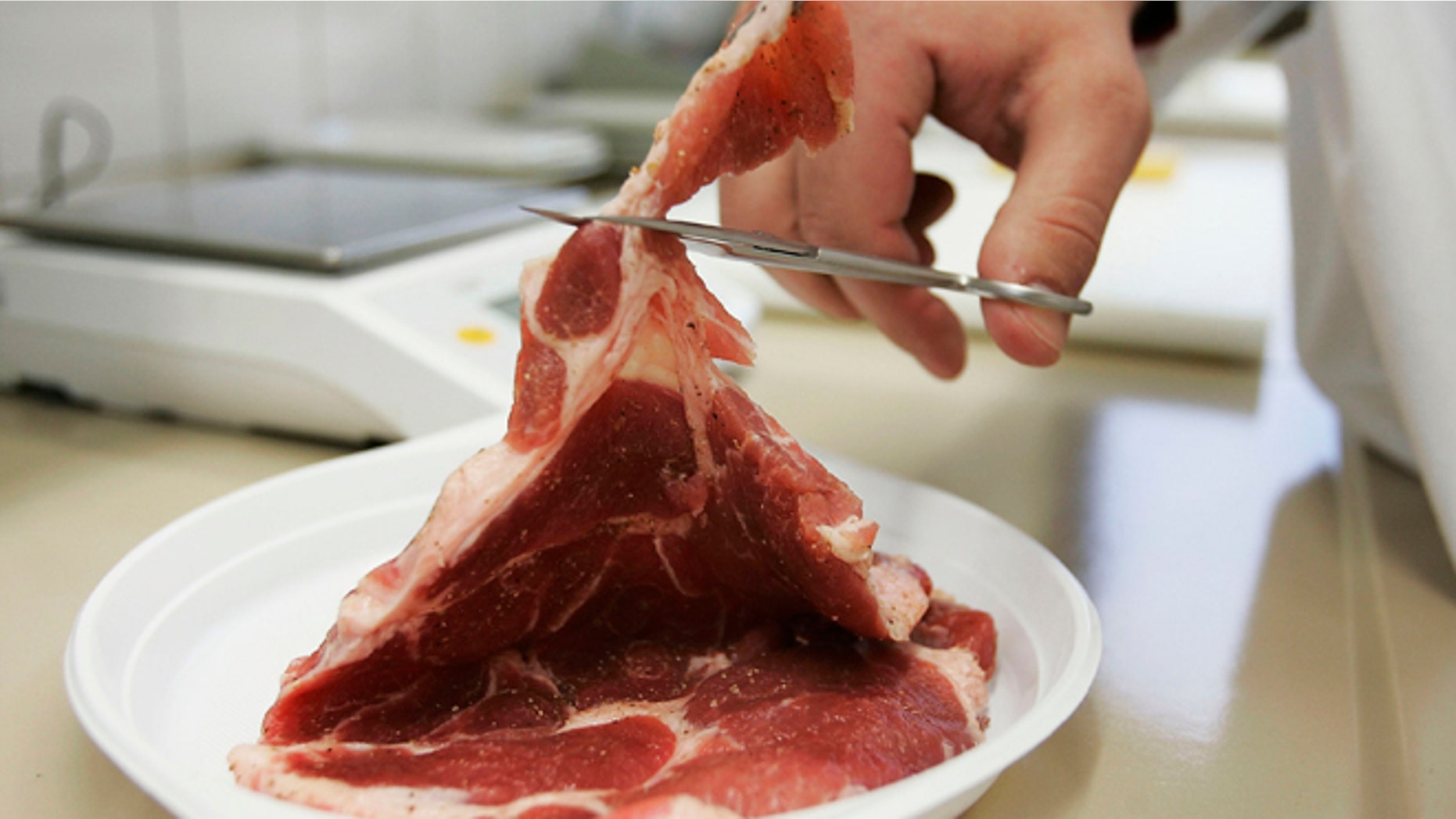 Every team heading to the World Cup is hungry for a win, but probably not this hungry.
A Brazilian consumer defense agency said it's found past-expiration food – around 55 pounds of fish, butter, ham and other food stuffs - in the hotels where national soccer teams from Italy and England will stay during the World Cup.
The Rio de Janeiro state agency said on its website last week that the inspections were part of an effort to enforce food safety codes ahead of next month's tournament.
"It is unacceptable for a hotel like Portobello to store expired food," Fabio Domingos, head of the Brazilian consumer protection agency Procon in Rio de Janeiro state, told Agencia Brasil. "It's one of the two largest hotels in Rio state that will be hosting international teams and it's storing expired shrimp, meat and pasta. All of the expired food has been disposed of by our agents."
At the Hotel Portobello where Italy will stay, inspectors discovered 55 pounds of pasta, shrimp, salmon and margarine kept past its expiration date. Inspectors there tossed another 53 pounds of food because there was no visible safe date on its label.
Team England will stay at the Royal Tulip Hotel. A search there turned up 4.5 pounds of butter, Parma ham and salmon too old for consumption.
The agency also said both hotels didn't provide condoms for sale at cost, nor information about sexually transmitted diseases, as required by law.
Both hotels have 15 days to make official explanations to the government agency. Only then would any fines be levied.
There was some good news for soccer teams. The agency said that inspectors found no problems at the Hotel Caesar Park, where Holland's squad will be based.
The inspections are part of larger move before the World Cup entitled Operation Shirt 10, named for iconic Brazilian jersey number worn by Pelé and, currently, Neymar.
Of the 13 establishments so far inspected, eight have been cited for violations, including restaurants, supermarkets, bakeries and stores.
The World Cup, which begins on June 12 with a match in Sao Paulo between the home nation and Croatia, has been plagued with problems in the run-up to the tournament.
Brazil has struggled to complete stadiums and facilities in time – with a number of construction workers dying during the work – and widespread protests have racked the nation as Brazilians have vented their anger over what is seen as wasteful spending on the part of Brasilia.
FIFA secretary general Jerome Valcke expressed his concern about preparations at three of the 12 World Cup stadiums during his final inspection of host cities.
During a two-week trip that ended last Thursday, Valcke sent warnings to organizers in Natal, Porto Alegre and Sao Paulo, the latter of which is hosting the World Cup's opening match in one week.
He said it was a "race against the clock" in Natal and there was a lot "yet to be done" in Porto Alegre. In Sao Paulo, FIFA requested a second test event at the delayed Itaquerao Stadium that will host the Brazil-Croatia match on June 12. It is unlikely, however, that the venue will be tested at full capacity.
Earlier in the week, the Brazil squad's preparations for a World Cup on home soil began amid chants of protests instead of support.
The players selected by coach Luiz Felipe Scolari reported to the national team as a few hundred demonstrators loudly protested against the money being spent by the local government on the World Cup.
The protesters surrounded the bus carrying the players from their hotel in Rio de Janeiro to the training camp in the mountain city of Teresopolis, about 55 miles away.
The demonstrators slowed the bus down as it tried to leave and then got close enough to attach dozens of stickers with slogans against the World Cup on the vehicle, including the windows. They also chanted and held anti-World Cup banners, including one that read: "There will be no World Cup, there will be a strike."
"It was just a minor problem," said Brazil assistant coach Carlos Alberto Parreira, who led Brazil to the 1994 world title. "I'm sure that everyone will be supporting the national team. Nobody is going to be against it."
The Associated Press contributed to this report.
Follow us on twitter.com/foxnewslatino
Like us at facebook.com/foxnewslatino