Her husband died, then she found out she was pregnant with triplets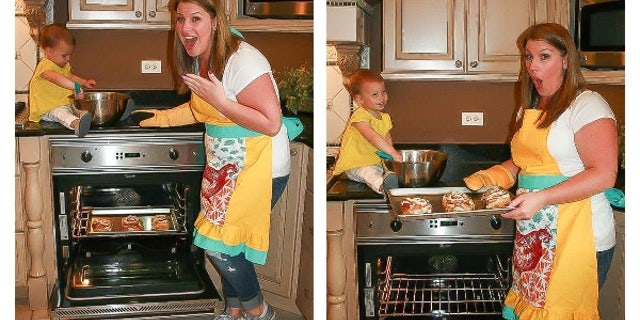 Courtney and Brian Hill had been trying to get pregnant for four months when Brian was killed in a car accident while making a lumber company delivery on Feb. 2.
The morning he died, the Texas couple had taken a pregnancy test together, which came back negative, Hill's twin sister tells ABC News. But "I knew it was too early for Courtney to be taking a pregnancy test," her sister says, so she had Courtney take another test on the morning of Brian's wake.
It came back positive. Courtney tells Fox 6 she held her husband's hand at the wake to tell him their good news. A month later, she thought she was having a miscarriage, so her mom took her to the hospital—where they learned she was actually expecting triplets.
Hill is already a stay-at-home mom to a one-year-old daughter, so her sister set up a GoFundMe campaign to help her out. "While we feel extremely blessed, this is overwhelming at the same time," the campaign notes.
But Courtney, who is moving back to her native Illinois to be closer to her family, is happy about the unexpected news. "I now have three blessings that will remind me of him," she tells KXII, adding that her kids will know all about their father, a Navy veteran who also has a "wonderful" son, his obituary notes.
"We have pictures of Brian all over the house. I tell our daughter, 'Daddy loves you and is in heaven.'" (In Kansas, a mom of 5 died just 10 days after giving birth to her triplets.)
This article originally appeared on Newser: Mom Finds Out She's Expecting Triplets Soon After Hubby's Death
More From Newser