NC high school student with cerebral palsy crowned homecoming queen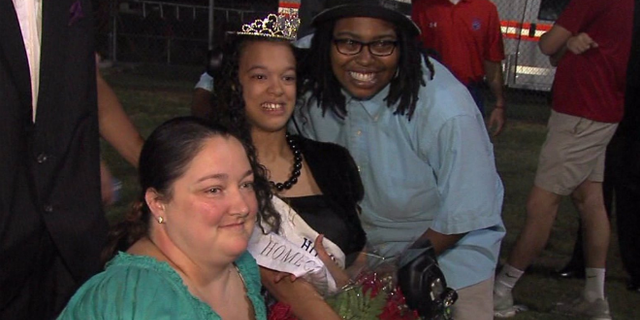 A North Carolina high school crowned its homecoming queen on Friday, choosing a student who has cerebral palsy.
Briona Miller, 17, has been voted onto the court every year— and with the highest votes— but this is the first year she's won the crown at Glenn High School in Kernersville, N.C., MyFox8 reported.
Miller's mother said her daughter, who is non-verbal, doesn't let her disability get in the way.
"It's a big accomplishment for her," said Julie Miller, Brionna's mother. "Hopefully this will make other people with disabilities keep pushing forward to the next level."
According to the Centers for Disease Control and Prevention (CDC), cerebral palsy is a group of disorders that affect a person's ability to move and maintain balance and posture. The CDC estimates that about 1 in every 323 children in the United States has cerebral palsy.