Girl Scout who saved grandmother from choking on potato honored with award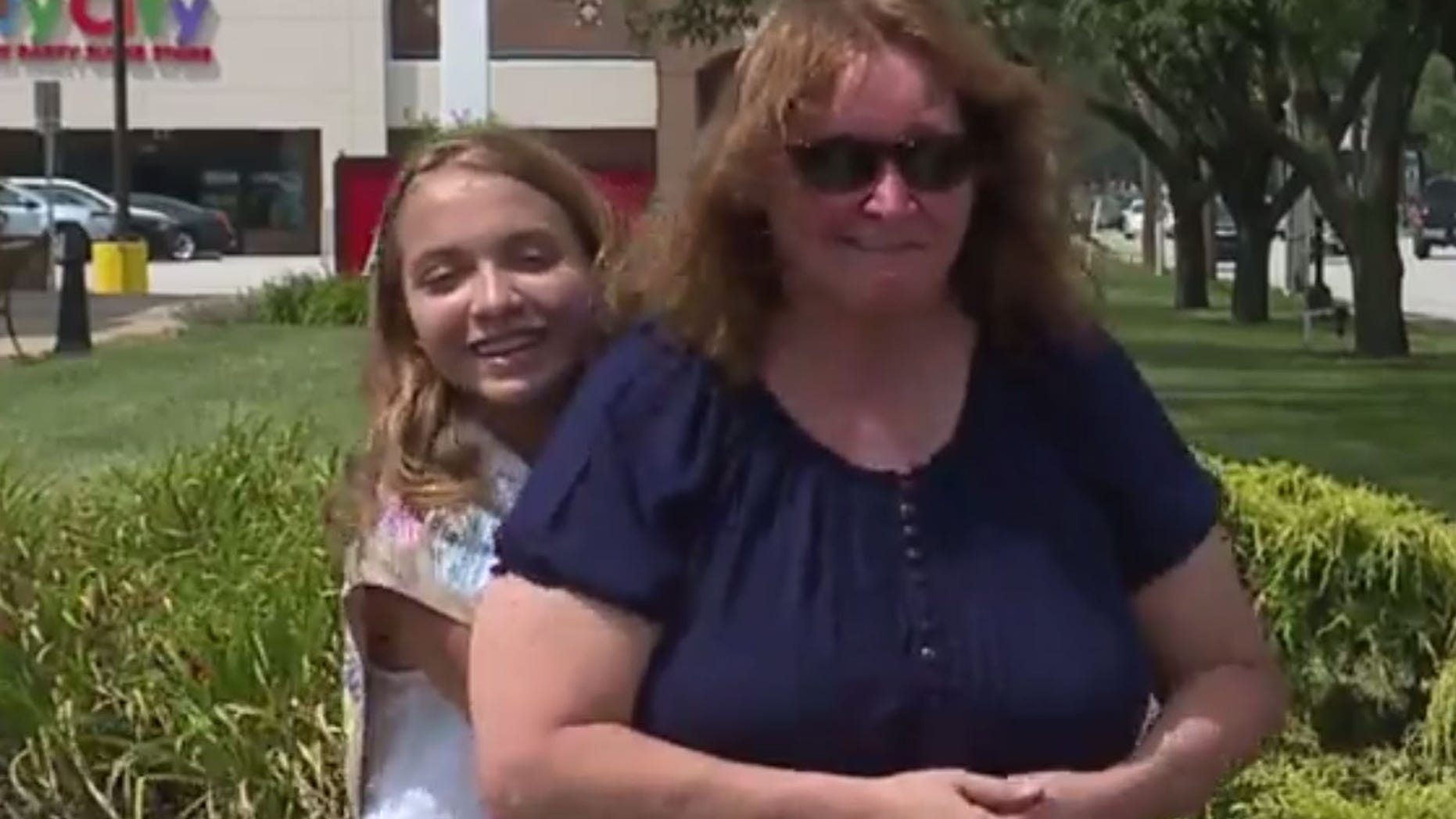 An Ohio Girl Scout was recognized recently for her heroic actions that helped to save her grandmother's life. In March, Lila Szojka, who was 12 at the time, noticed her grandmother choking on a baked potato while they dined at an Applebee's restaurant, Fox 8 reported.
"I took a bite of my baked potato and it must have got lodged in my throat," Laura Noar, Szojka's grandmother, told Fox 8. "Then I remember I couldn't breathe, a lot of it is a blur to me."
3-TIME CANCER SURVIVOR BREAKS RECORD FOR MARATHONS RUN IN MOST COUNTRIES
That's when Szojka, who had recently completed CPR and first aid training with her troop, jumped up to perform the Heimlich.
Her courageous actions were recognized on Sunday with the national life-saving Girl Scout award, making her just the fifth Girl Scout from her area to receive such an honor over the last decade. The special ceremony was held at the same restaurant Szojka had visited with her grandmother.
"I don't feel like a hero because I've seen other people do incredible things," Szojka told Fox 8.  
She also encouraged other girls with an interest in Girl Scouts to join because of the valuable lessons they teach.