Georgia woman's rare reaction to medication caused skin, hair to peel off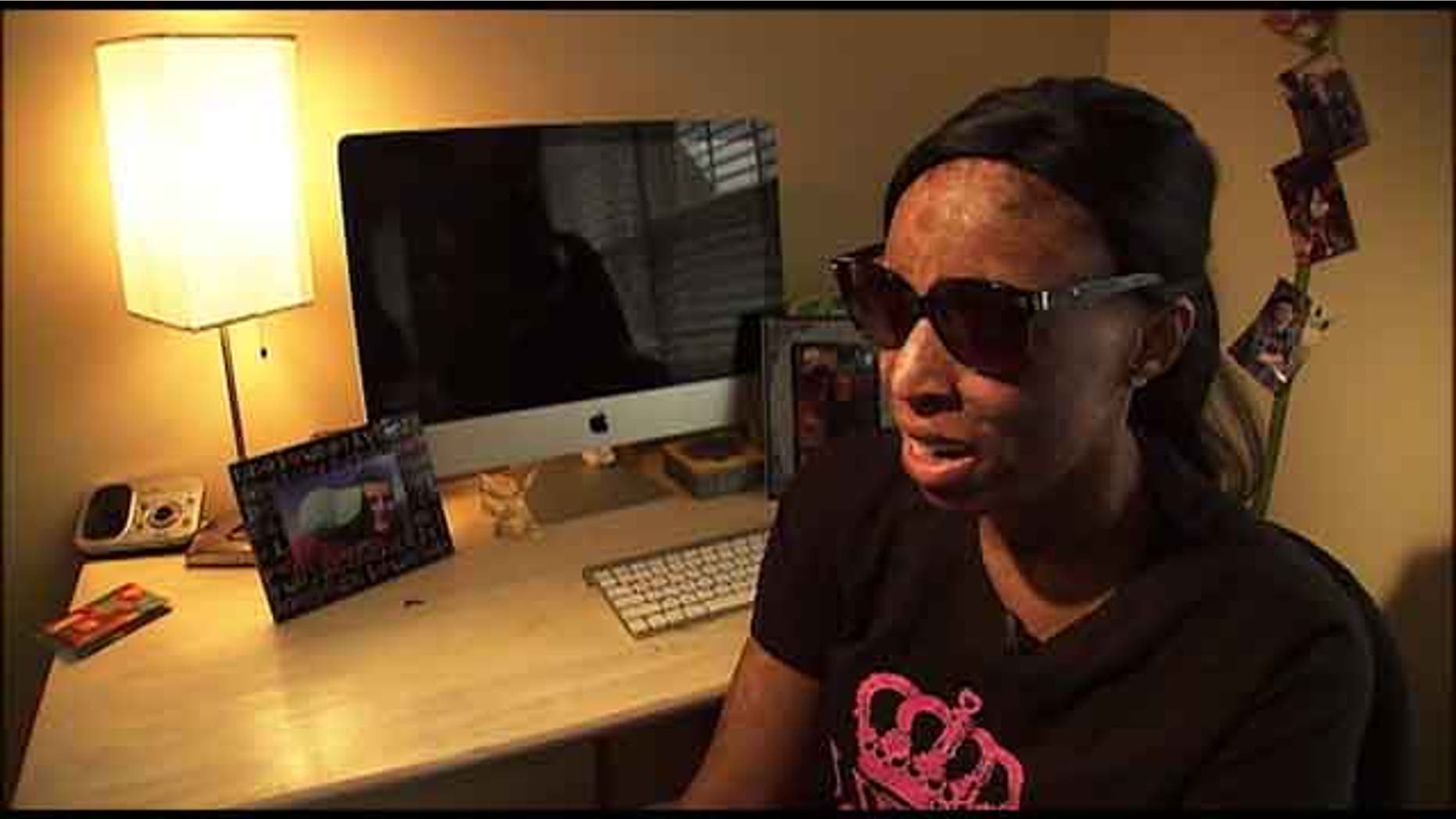 A Georgia woman who had a serious, rare reaction to a generic anti-seizure drug in December 2013  is now trying to make sense of the traumatic experience, which left her flesh raw and with open wounds, My Fox Atlanta reported.
Khaliah Shaw, 24, had been a graduate student at Georgia College and State University when she was diagnosed with bipolar disorder and given three prescriptions, including one for Lamotrigine, the generic version of anti-seizure drug Lamictal. Within a month, she'd developed a rash and the skin on her lips had started to peel.
Shaw went to the emergency room and was diagnosed with the flu. Burn specialist Dr. Walter Ingram of Grady Hospital in Atlanta, who later treated Shaw, said the incorrect diagnosis is common.
Two days after her ER visit, Shaw woke up at home to find her skin blistered and starting to peel off.
"My skin was on fire. I was crawling out of my house. I couldn't walk. It got bad really fast," she told My Fox Atlanta.
Shaw was rushed to The Medical Center of Central Georgia in Macon, Ga., where a dermatologist diagnosed her with Stevens Johnson Syndrome, which is a rare, unpredictable and sometimes deadly severe reaction to certain medications, My Fox Atlanta reported.
Shaw's skin had become a huge, open wound. As she was intubated, the upper layers of skin all over her body were peeling off.
Five weeks later, she awoke from a coma, having been transferred to Grady Hospital. Her skin was pink, white and raw, and her hair was gone.
"It was a shock to see that, especially when I'd went to sleep, all my hair had come off. I didn't have any fingernails," she told the news station.
Now, 13 months later, Shaw's hair is starting to come back. Her graduate studies are on hold and because of vision problems— she was unable to see when she woke from her coma— she can't drive when it's too bright or too dark outside.
While she knows she needs medication to manage her bipolar disorder, her doctors can't predict whether that medication could cause another reaction.
"I'm terrified about taking medication because I'm so afraid this could happen again," Shaw told My Fox Atlanta.