Georgia boy's wish to meet 'The Rock' reaches star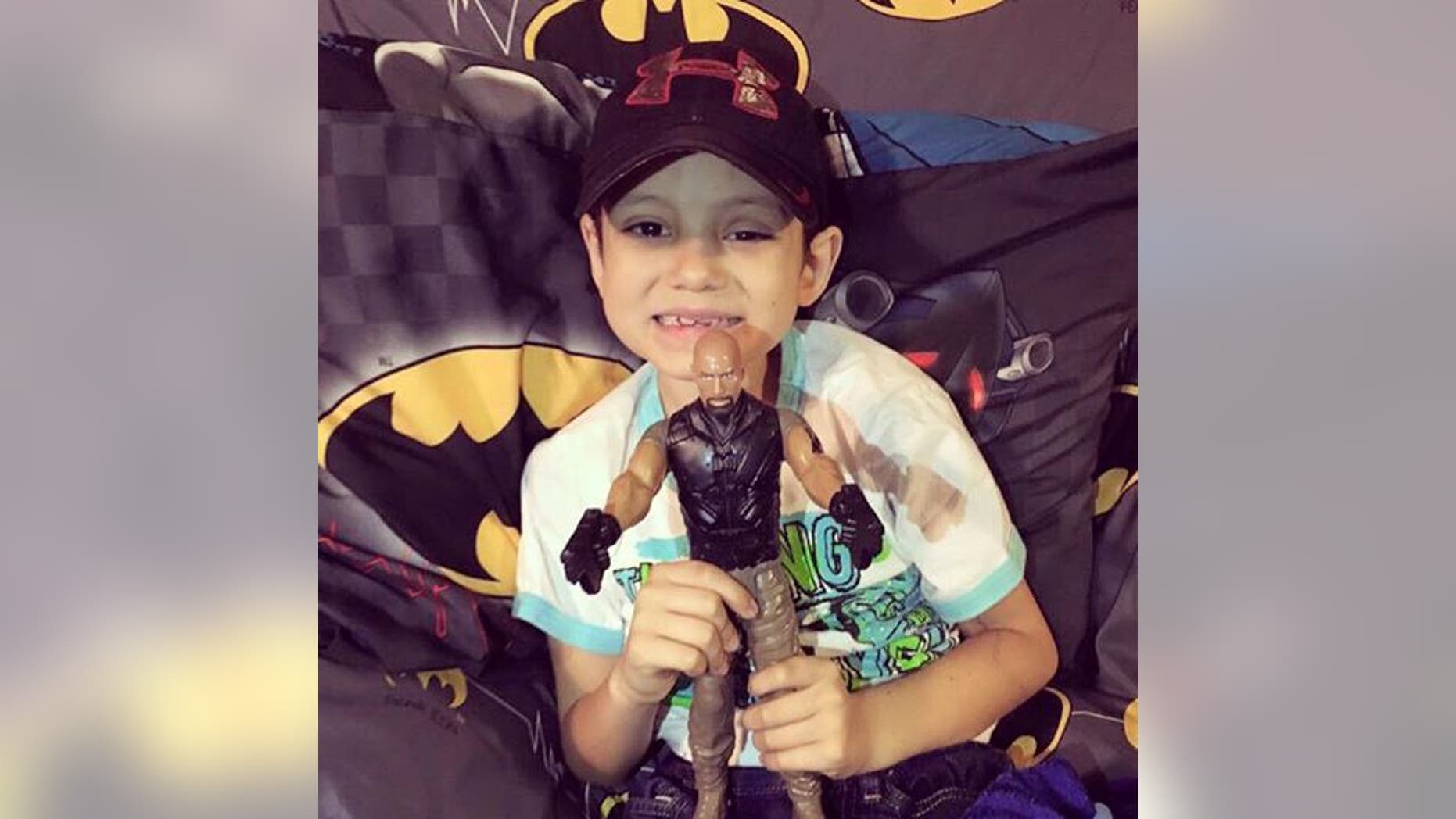 A Georgia 7-year-old whose inspiration through his brain cancer battle has been Dwayne "The Rock" Johnson will finally meet his hero with a special visit to the star's Baywatch movie set. Gabriel "Tater" Singleton, who was diagnosed with stage 4 neuroblastoma in 2011, had made a plea to meet the star that was share thousands of times on Facebook.
"Losing my hair made me sad, but seeing you rock your bald head made it easier! I think you are strong, but I am very strong too," Singleton's post read. "I've been stuck by hundreds of needles, have had tons of shots, gone through eight surgeries, too many blood and platelet transfusions, lots and lots of chemo treatments, radiation therapy, tests, scans and two stem cell transplants. You inspire me with your positive attitude."
Singleton's mom told KTVU that her son would ask on a daily basis when The Rock was coming to meet him.
"He looks up to The Rock because he views him as being strong and brave. He says that The Rock always protects people and that's something he admires a lot," his mother, who was not identified, said.
It took less than a week for the message to reach Johnson, who then wrote a response on his own Facebook page.
"Tater! Guess what buddy? I'm coming to meet you!! Then I want you to be my special guest on our #BAYWATCH set in Savannah, GA. Everyone in set is excited to meet you… especially the pretty girls!"