Garden sign seeking kidney donor yields 30 volunteers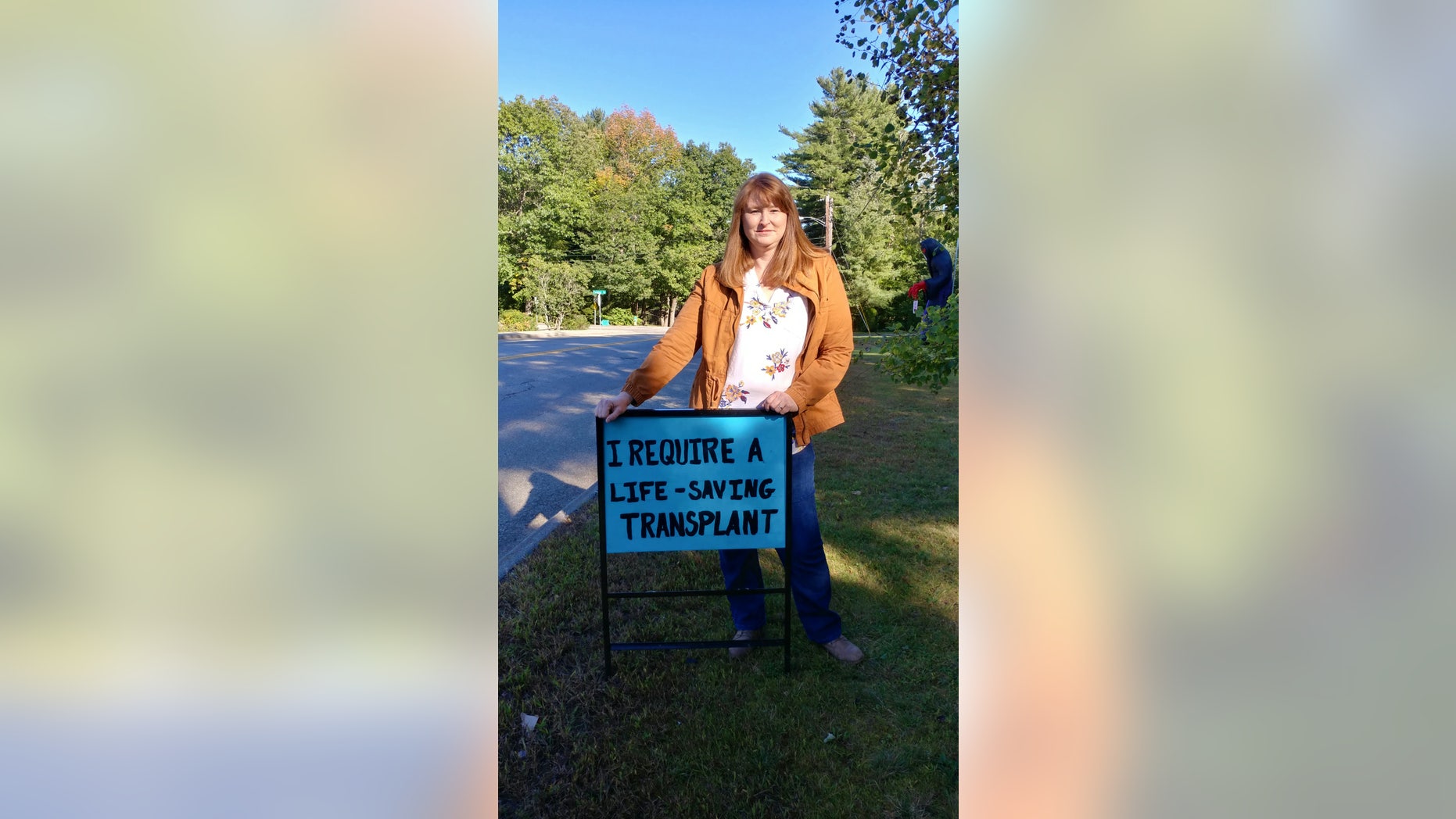 A gravely-ill mother who needs a life-changing kidney transplant has put up signs in her front garden in a last-ditch attempt to find a donor.
Krystal Reardon, 44, is searching for a stranger to donate an organ after complications during a heart attack last June left her with renal failure.
The nurse is currently being kept alive by dialysis, which replaces the function of the kidneys, but the grueling treatment leaves her constantly exhausted and in pain.
Doctors say the only way to improve her quality of life is to undergo a transplant, but the waiting list is four to six years and none of her family are eligible donors.
In a desperate attempt to track down a match, Reardon decided to take her appeal public on September 18.
HIGH SCHOOL RUNNER, 17, DIES AFTER APPARENT SEIZURE DURING MEET 
She borrowed signs from a local real estate agent and placed them on her front lawn in the hope of attracting the attention of passing drivers.
The mother-of-two has since been flooded with emails, calls and Facebook messages and at least 30 strangers have offered to get tested to see if they are a match.
"I was very nervous about putting the signs up," Reardon, of Augusta, Maine, said. "It's hard to put yourself out there and ask someone for a body part, but I had to do something."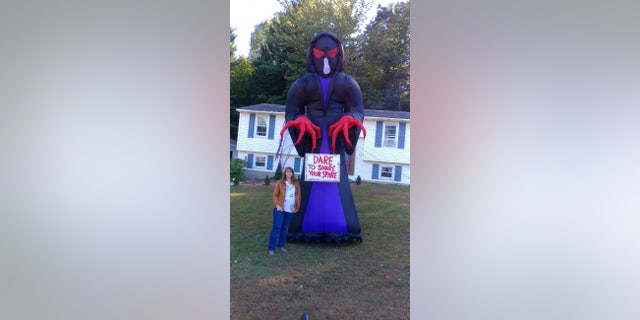 "I've been overwhelmed by the response," she said. "People have been emailing, calling and messaging me. I've had a ton of friend requests on Facebook. People have even stopped me in my drive and asked how they can get tested. At least 30 people have agreed to get tested to see if they could donate their kidney."
Reardon, mother to Dakotah, 24, and Elizabeth, 20, has suffered from chronic renal insufficiency since she was 14.
But it wasn't until her heart attack last June that her kidneys failed.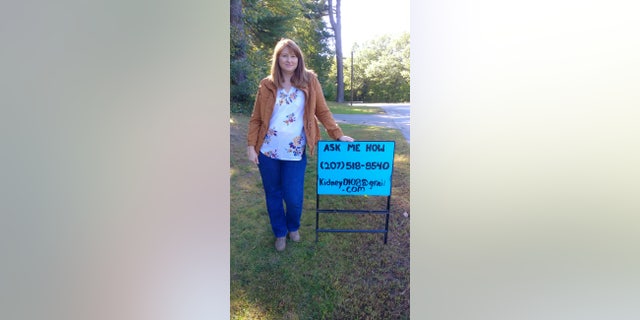 "Doctors had to use a contrast dye to see the vessels in my heart during the operation," she said. "They told me there was a possibility that the dye would damage the kidneys, but I didn't have a choice. My doctor told me, 'You can live without kidneys. You can't live without a heart.'"
The dye destroyed Reardon's kidney function and since February she has depended on six grueling eight-hour sessions of dialysis every week.
"My only day off is Saturday. I have the dialysis at home," she said. "I work every day as a nurse, I come home, I have three to four hours to myself in the evening and then I have to hook myself up to the dialysis machine."
"I'm awake a lot of the night because it hurts. I don't sleep well. I feel tired and sometimes I can't go to work because I'm so exhausted," she said.
Medics told Reardon that she had two options: depend on dialysis or find a transplant.
"The waiting list for a kidney transplant for a type A blood group is four to six years. I can't wait that long," she said. "I put it out there to friends and family and they came forward to get tested."
But one by one, Reardon's relatives were told they were not suitable and, in a devastating blow, her husband Lee, 45, a behavioral health specialist, was declined.
WOMAN DONATES LIFE-SAVING KIDNEY TO STRANGER SHE MET AT BAR
"My husband was my ace in the hole. He is my blood type and he's so healthy. I didn't think there could be any problem," she said. "But when they tested him, he had some protein in his urine which meant it would be too dangerous for him to give up his kidney."
"We were both heartbroken. All I could think was, 'I don't want to wait four to six years, I've got to put myself out there,'" she said.
Reardon hit upon the idea of advertising for a kidney. She called a local realtor, Sprague & Curtis, and asked if she could borrow some signs.
"I told them what I wanted them for and 10 minutes later they called back and gave me six signs. My husband and I painted them," she said.
The signs read "I require a life-saving transplant" and they show a phone number and email address that Reardon set up.
The couple placed the signs on their front lawn on South Belfast Avenue, angled to attract the attention of drivers passing by.
They also put a sign reading "Dare to share your spare" on a inflatable Halloween monster.
"I felt awkward about putting myself out there but this was so important. I also wanted to spread awareness that there is a huge need for living donors," Reardon said. "The response has been extraordinary. I really have a feeling that I might find my kidney - there's got to be a match out there."
There are approximately 100,791 patients awaiting life saving kidney transplants in the U.S., according to the National Kidney Foundation.
The average wait time for a kidney transplant is 3.5 years and around 13 patients die each day waiting for a donor.