Florida student dies hours after visiting school health clinic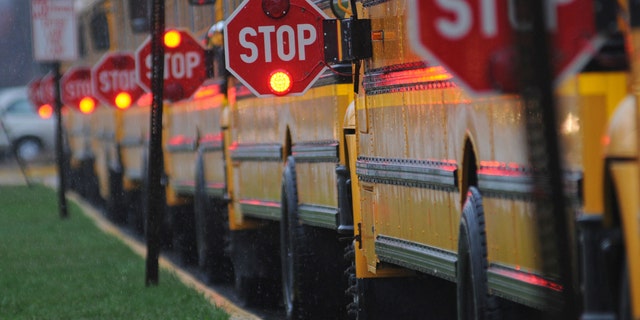 Florida school officials said they do not believe a sixth-grade student who died after visiting a campus health clinic on Wednesday had a highly contagious illness, but still urge parents to watch their own children for any signs of potential sickness. The boy, who was not identified, was a student at Horizon Academy at Marion Oaks in Ocala, News6 reported.
A public relations officer told the news outlet that the boy went from the school bus directly to the campus health clinic, and was then transferred to an area hospital before being taken to another hospital where he died. Officials did not disclose the exact illness, but urged parents to watch for stiff neck, confusion, fever, nausea or headache in their children.
BABY DIED AFTER PARENTS REFUSED TREATMENT FOR JAUNDICE, POLICE SAY
The school bus that the child traveled on was taken out of service to be cleaned.
"I'm very shocked. Very worried," Kristina Tirado, a fellow student's parent, told News6. "Definitely keep an eye out for the symptoms that are now being let known to parents. Definitely communicate with your kids. If they're not feeling good, don't take it lightly. It sounds exactly like symptoms of meningitis."
Kevin Christian, a district public relations officer, told the news outlet that officials do not believe they are dealing with a mass outbreak, but that precautions are being taken. He said Horizon Academy, as well as a nearby elementary school that the child's siblings attend, were cleaned thoroughly, although not decontaminated.
MOM FACING JAIL OVER REFUSAL TO VACCINATE SON
"Based on what we're told by the health department, those parents [of students who had close contact with the boy] don't need to be greatly concerned, Christian told News6.