Florida police officer who beat cancer twice climbs Mount St. Helens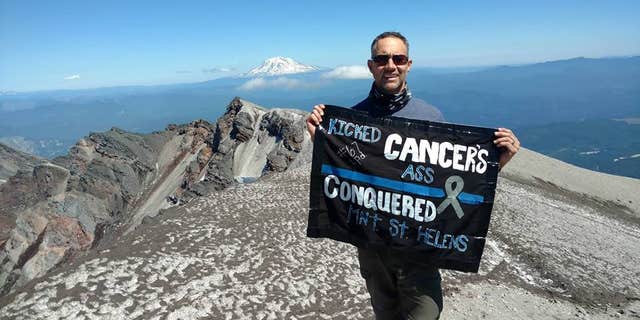 NEWYou can now listen to Fox News articles!
A Florida police officer who beat cancer twice has achieved another harrowing fete that's inspiring people across the state. Sgt. Chad Mumbauer, a member of the Lakeland Police Department's SWAT team and a former Marine, climbed Mount St. Helens in Washington State on July 14, completing a vow he made while spending years fighting cancer, Fox 5 NY reported.
"Greetings, I want to take a moment to thank everyone for their support that enabled me to fulfill my dream/goal for climbing Mt. St. Helens, my intention for doing this in such a public manner was to motivate and inspire everyone to get outside and enjoy your health, be grateful for everything we have and perseverance will overcome anything," Mumbauer, 43, posted on Facebook.
In 2010 doctors discovered Mumbauer had a brain tumor while he was hospitalized for a ski accident. He underwent surgery and was declared to be cancer free, but relapsed in 2015, Fox 5 NY reported.
His started a GoFundMe in hopes that others would help him complete his dream of taking his family to Mount St. Helens once he overcame cancer again, which occurred in March. The family reached the summit in nine hours, 44 minutes.