Flesh-eating bacteria victim in 'good' condition, uses wheelchair for first time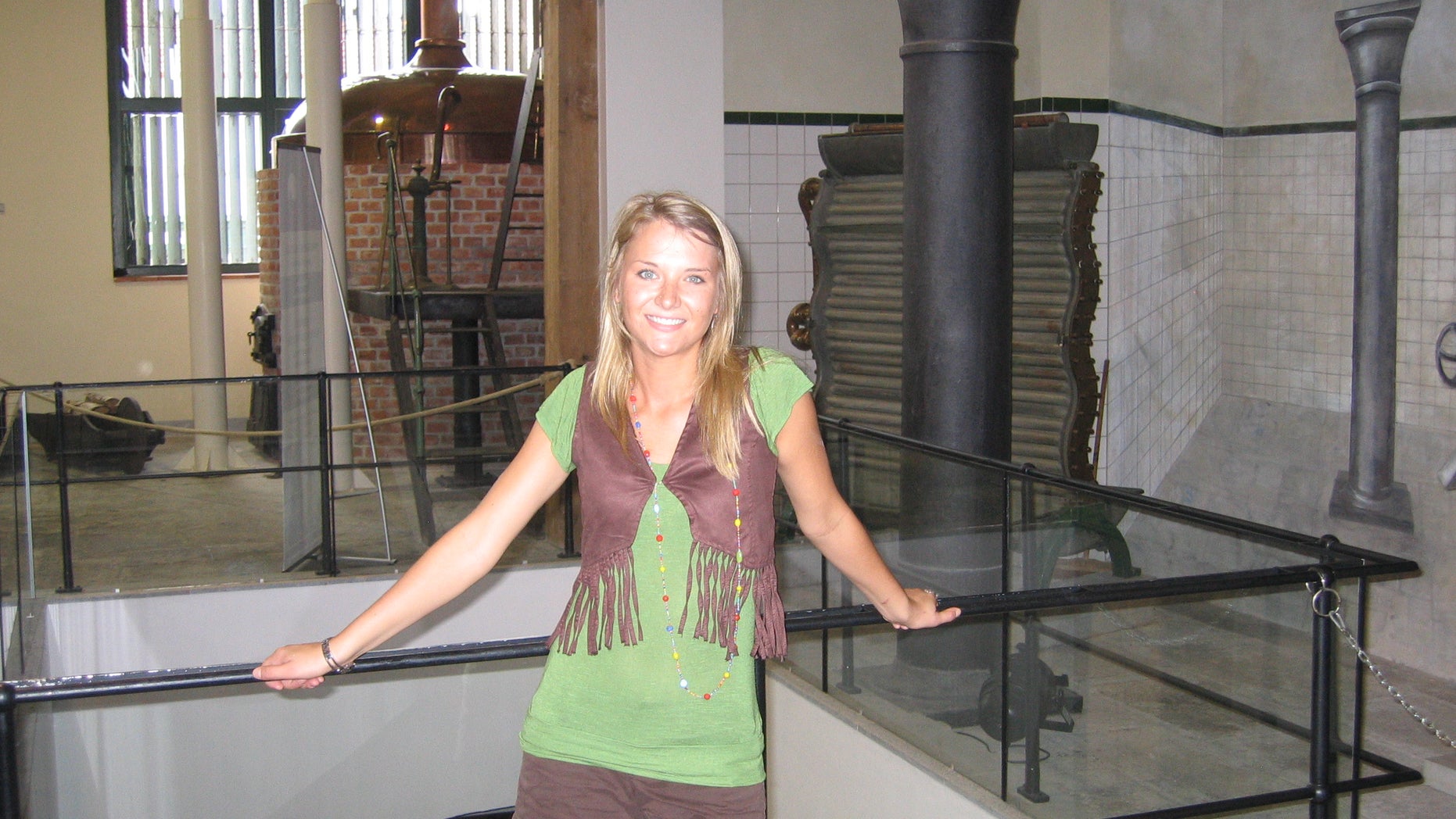 Aimee Copeland rolled out of her hospital room in a wheelchair for the first time in 49 days since she fell victim to a flesh-eating bacteria that led to the amputation of four of her limbs.
Adding to the good news, Copeland's medical condition was changed from "Serious" to "Good," according to a statement Monday from Doctors Hospital in Augusta, Ga., where Copeland is being treated.  The hospital defines "Good" as meaning the patient has stable vital signs, is conscious as well as comfortable and has excellent indicators.
Copeland's father Andy wrote in a blog post about his daughter's improving condition, describing how he pushed his daughter around for an hour, giving her a tour of the outside of the hospital.
While outside, Copeland reportedly told her parents she felt 'blessed' by her experience.
"I don't have any regrets about what has happened," Copeland said, according to her father's blog. "I don't focus on what I've lost, I would rather focus on what I've gained. I feel like I've been blessed."
The news is a massive turnaround from when Copeland was first admitted, and doctors reportedly told her parents her survival chances were "slime to none."
The whole ordeal started when a zip lining accident went from bad to much, much worse.  Copeland was enjoying a trip kayaking down a creek with some of her friends in Carrollton, Ga.  But when she stopped to ride on a homemade zip line along the water, the line snapped and cut a large gash in her left calf.
Initially, Copeland had gone to the emergency room at the Tanner Medical Center in Carrollton on Tuesday after she had received the gash.  She thought the ordeal was over after the doctors stapled her leg up with 22 staples and told her to take pain medication, according to her father.
But Copeland returned to the hospital a day later after she continued to complain of severe pain in her leg.  She was prescribed pain killers and sent home yet again.
The pain still did not subside, so a friend drove a "pale and weak" Aimee to Tanner Medical again Friday morning.  When she arrived, an ER doctor diagnosed her with necrotizing fasciitis – a flesh-eating bacteria disorder of the deep layers of the skin – in her damaged leg.  The bacteria had entered Aimee's body through the gash she had received during the zip lining accident.
Copeland underwent a number of surgeries during which doctors amputated her left leg, her hands and her remaining foot to fend off the disease.  She also had a skin graft procedure last Friday.  Her father reported that she is recovering well from the procedure, calling her progress a 'night and day' change.