FDA warns against using caffeine powder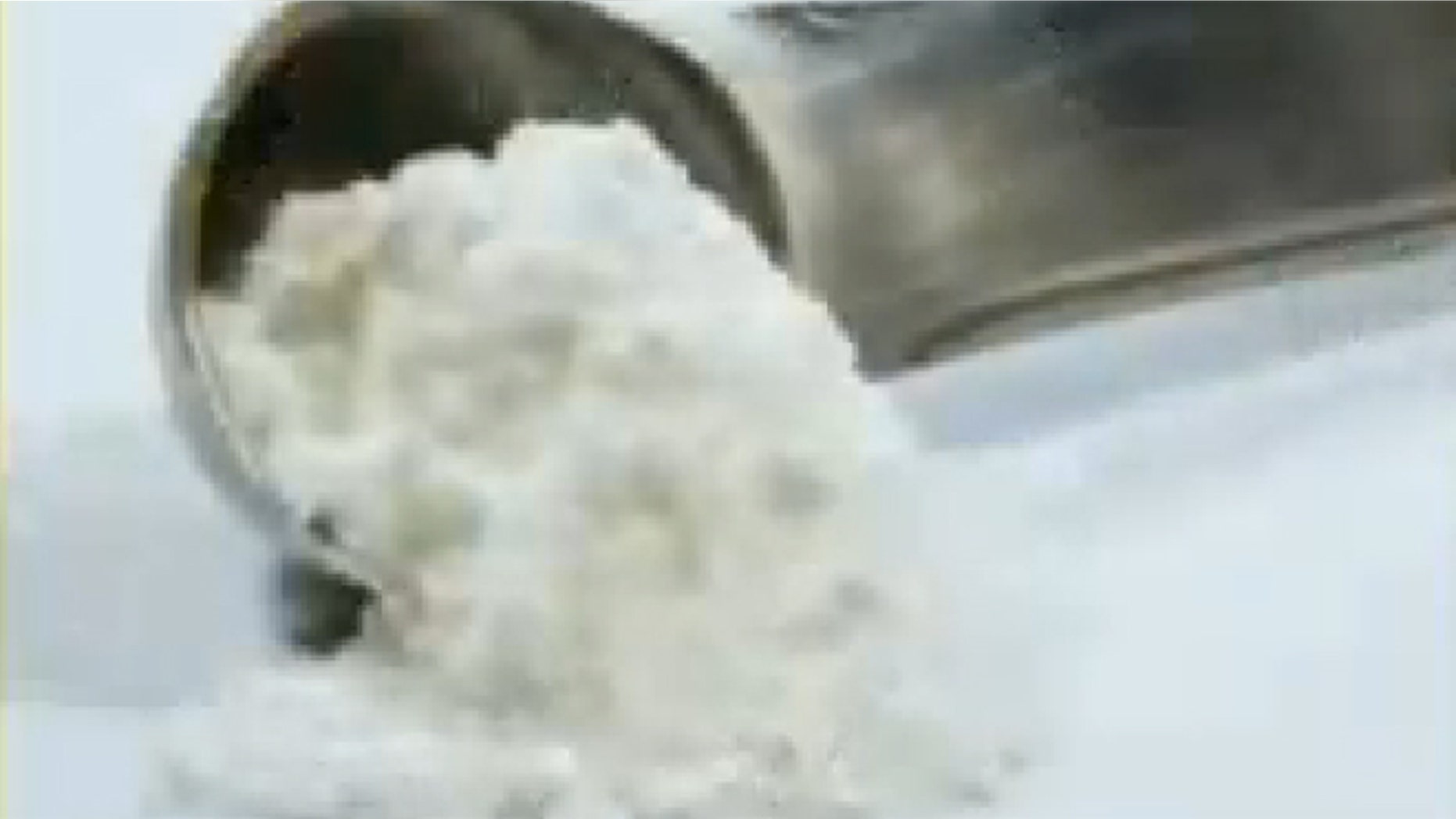 The Food and Drug Administration urged consumers to avoid using pure caffeine powder, a potent substance linked to the deaths of two young men.
Even small amounts can lead to a rapid heartbeat, seizures and death, the FDA said Tuesday. A teaspoon of caffeine powder, which can be purchased online, is equivalent to 25 cups of coffee.
"I cannot say strongly enough how important it is to avoid using powdered pure caffeine," said Michael Landa, director of the FDA's Center for Food Safety and Applied Nutrition, in a blog post Tuesday.
The FDA is considering regulatory action to address concerns over pure caffeine powder, an agency spokeswoman said. It issued a consumer warning in July and said the products could be especially attractive to teenagers and young adults.
Logan Stiner, an 18-year-old high-school senior from Ohio, died in May after taking caffeine powder that his parents later found in a small bag. James Wade Sweatt, a 24-year-old from Georgia, died in June after falling into a coma following his use of pure caffeine. He thought the product would help him avoid the sugar in energy drinks and soda, Mr. Landa said.
The FDA is under increasing pressure to regulate the sale of caffeine powder after agency officials met earlier this month with the two men's parents. Sens. Sherrod Brown (D., Ohio) and Richard Blumenthal (D., Conn.) joined the parents in asking the FDA to ban the substance.
"Their parents spoke with us about how both young men were healthy, intelligent and careful about what they put in their bodies," Mr. Landa said. Both men were able to get the caffeine powder "cheaply and easily."