FDA approval of first-ever Batten treatment 'bittersweet' for family battling disease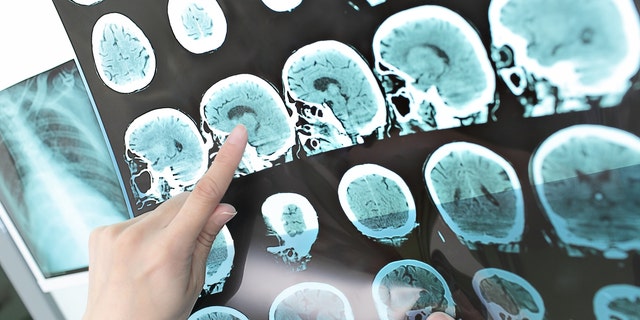 Though it may not help their family, the VanHoutans are celebrating the Food and Drug Administration's (FDA) recent approval of the first treatment for Batten disease, a rare, terminal genetic disorder that primarily affects children. The agency's decision on Brineura, which is manufactured by Biomarin Pharmaceutical Inc, came on Thursday and will benefit patients diagnosed with CLN2, just one of the 14 variations of Batten disease.
The VanHoutans, of Chicago, were introduced to the progressive disease in 2009, after their eldest child, Noah, was diagnosed with LINCL — another variation of the disease — at age 3. A year later, their then-toddler daughter Laine received her own diagnosis of CLN2.
CLINICAL TRIAL THAT CAME TOO LATE FOR BIG BROTHER OFFERS HOPE FOR 3-YEAR-OLD
"[Doctors] said, 'Take your children home and enjoy the time you had left with them,'" Tracy VanHoutan told ABC News. "That didn't sit well with us, and we started looking at different avenues."
They founded Noah's Hope and began working with the Batten Disease Support and Research Association to help raise money for research, ABC News reported. The VanHoutans are one of several families afflicted by Batten who helped fund the initial research that led to Brineura, according to the news outlet. The drug is meant to slow the progression of the disease, including the loss of walking ability in patients 3 years or older.
Brineura's passage evokes many emotions for the VanHoutans. Noah died in March 2016, weeks shy of his 12th birthday, and Laine's diagnosis has progressed too far for her to benefit from treatment, doctors say. Laine's fraternal twin, Emily, does not have Batten disease.
FATHER OF BABY BORN WITH TERMINAL ILLNESS: 'NO CHANGING THE FACT SHE WOULD DIE'
"Seeing all of that come to fruition in an approved product last Thursday — it was rewarding, and it was bittersweet," VanHoutan told ABC News.
Jennifer VanHoutan said her family is celebrating what the approval will mean for other children facing Batten disease.
"Laine had a smile on her face all week," she told ABC News.