FDA: Antibiotic Effective in Treating Bacterial Infection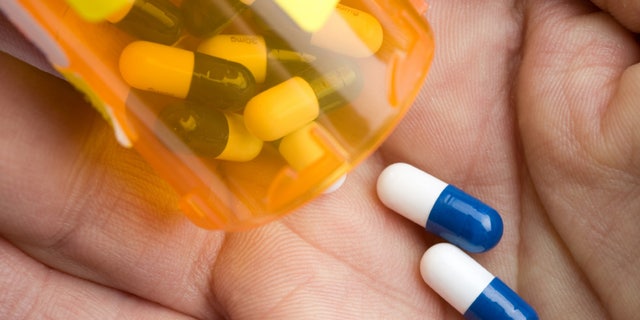 NEWYou can now listen to Fox News articles!
Optimer Pharmaceuticals Inc's experimental antibiotic was safe and effective in treating a bacterial infection that causes diarrhea, a U.S. advisory panel said on Tuesday.
The advisory panel of 13 independent experts voted unanimously the drug was effective, but said there were concerns regarding the drug's use in pregnant women and children.
However, the panel was divided on whether the oral drug, fidaxomicin, was also effective in lowering the risks of recurrence of infection-related diarrhea.
The drug aims to treat diarrhea caused by C. difficile infection (CDI) a serious illness caused by infection of the lining of the colon. It afflicts more than 700,000 people each year in the United States, according to the company.
Late-stage trials of the drug had shown it was as effective as the only FDA-approved drug for treating CDI -- ViroPharma Inc's Vancocin.
The company found in its trials that fidaxomicin reduced risks of recurrence at 31 days. That benefit, if approved for inclusion in the drug's label, would distinguish it from Vancocin and give physicians another reason to adopt the new drug.
However, while panel members agreed the drug had shown some lowering of recurrence, they did not agree the benefit was clinically significant enough to be included in the label.
Six panel members said the data was clinically significant, another six said it was not, while one abstained from voting.
"We are very confident that (reducing recurrence) will be in the label and also upbeat about being included in the indication," Optimer Chief Executive Officer Pedro Lichtinger told reporters.
Some panel members asked why the benefit of reducing recurrence, a major problem with patients suffering from the infection, was not studied longer.
The company said recurrences usually occur within the first few weeks of the infection and then taper off.
Last week, the U.S. Food and Drug Administration staff said in their briefing documents the drug was effective in fighting an infection that causes a life-threatening diarrhea.
The FDA is expected to give its decision on the drug by May 30. A positive vote by the panel does not guarantee an approval, but the agency usually follows panel recommendations.
Optimer has a deal with Japan's Astellas Pharma Inc on the drug. Astellas holds the rights to develop and sell the drug in Europe and parts of the Middle East and Africa.
According to Thomson Reuters data, the drug is expected to rake in about $203 million in peak sales.
Trading in the company's shares was halted pending news of the panel's decision. ViroPharma shares closed up 1.9 percent at $20.43 on Nasdaq.