Even 5 percent weight loss tied to benefits for obese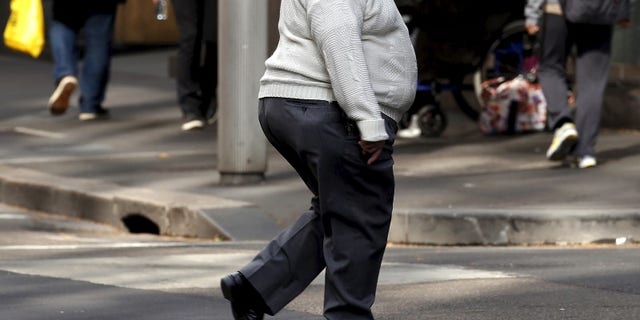 NEWYou can now listen to Fox News articles!
For obese men and women, losing as little as 5 percent of their body weight reduces risk factors for type 2 diabetes and coronary heart disease, according to a new study.
Most guidelines recommend losing 5 to 10 percent of body weight, the authors write.
"Five percent is really a very reasonable goal for most obese patients to achieve, it's much easier than 10 percent," said senior author Dr. Samuel Klein of Washington University School of Medicine in St. Louis, Missouri.
Some people hear the goal of "five to 10 percent" weight loss and assume they should shoot for 10 percent, and are disappointed when they fail, Klein told Reuters Health by phone.
"If you can lose 5 percent and keep it off, that's quite a success," he said.
The researchers randomly assigned 40 obese adults to either weight maintenance or diet-induced weight loss.
Of the 20 people in the weight loss group, 19 achieved 5 percent weight loss, including nine people who subsequently achieved additional targets of 10 percent and 15 percent weight loss.
On average, the weight loss group started out at 106 kilograms, or 234 pounds. Losing 5 percent of body weight brought this average down to 100.8 kilograms, or 222 pounds.
The researchers tested metabolic health and diabetes and heart disease risk factors in the weight maintenance group after six months and in the weight loss group after participants had lost 5 percent of weight (at about four months), 11 percent of weight (at about six months), and 16 percent of weight (at about 11 months).
Those who lost 5 percent of body weight had reduced overall fat mass, improved sensitivity of their liver and muscle to the effects of the hormone insulin, and improvement in function of the insulin-producing beta cells in the pancreas.
More weight loss further improved these factors, the authors reported in Cell Metabolism.
"I think in general this is good news for obesity," Klein said. "Multiple organs are improved simultaneously."
It's exciting to see metabolic benefits at 5 percent weight loss, and there may even be some benefits from as little as 2 or 3 percent weight loss, Klein said.
But these participants did not have diabetes, so the metabolic changes for people with diabetes may not be the same and should be studied, he said.
And the study didn't look at "hard end-points" like heart attacks or a diagnosis of diabetes, for example. It only looked at risk factors.
Most successful weight loss comes from structured lifestyle changes focusing on diet, including reduced portion sizes and paying attention to when and what you eat, Klein said.
"We have seen several studies before where they have chosen 7 percent or above," often including the severe weight loss experienced after bariatric surgery, said Dr. Herbert Tilg of The Medical University of Innsbruck in Austria who was not part of the new study.
But 5 percent weight loss is achievable without surgery for many patients, Tilg told Reuters Health by phone.
A combination of diet and exercise is crucial for weight maintenance, Tilg said.