Dr. Manny: For Penn. high school stabbing victims, time is critical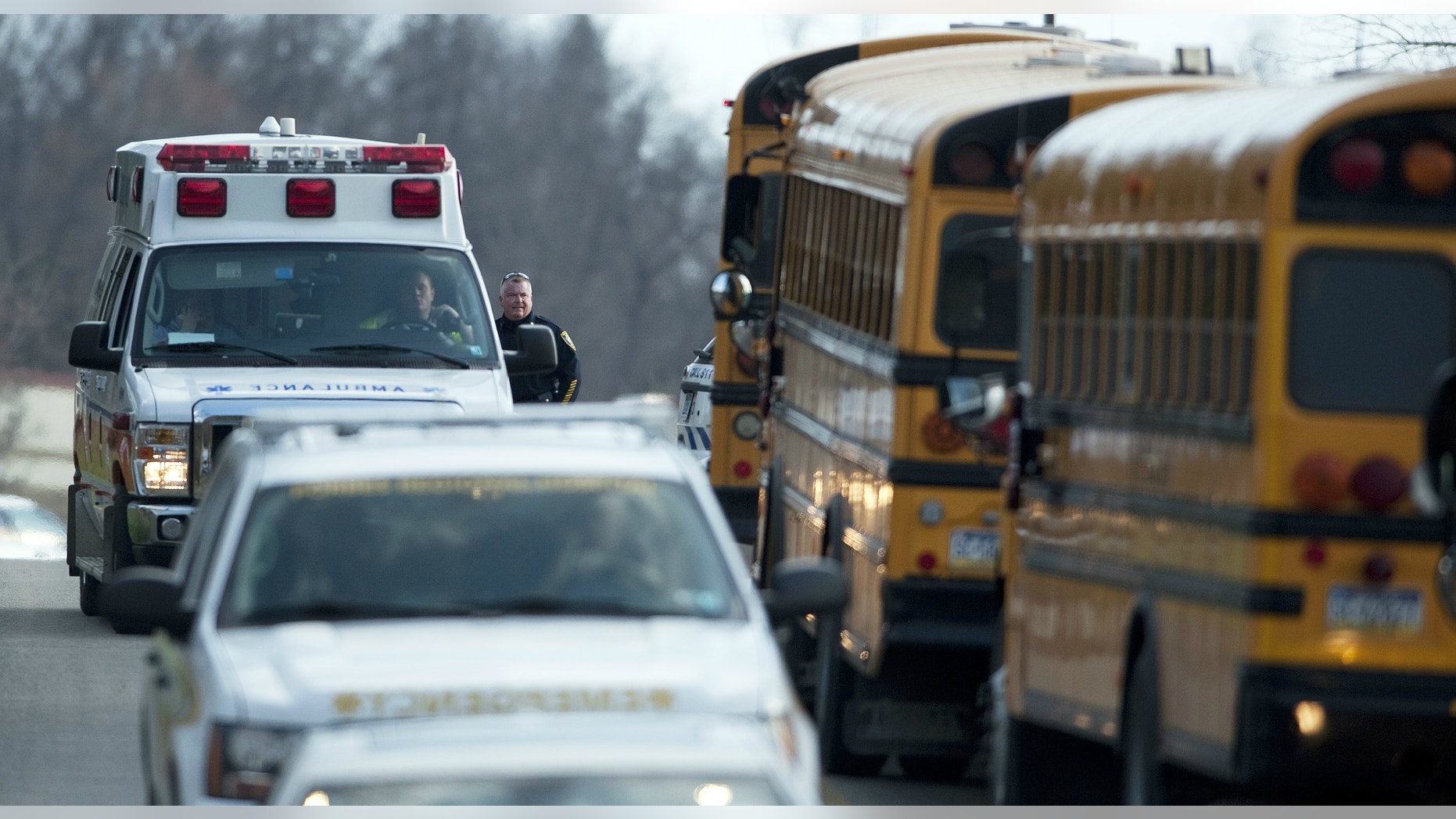 When it comes to treating the victims of today's tragic Pennsylvania high school stabbing, time is of the essence.
Nineteen teenagers and a security guard were injured during the 30-minute rampage at Franklin Regional High School in Murrysville, Pa., mostly in the chest and stomach, officials confirmed.
According to early reports provided by Dr. Mark Rubino, chief medical officer at Forbes Hospital in Monroeville, Pa., three patients are in surgery and two others are listed in critical condition.  He described some of their wounds as "deep penetrating injuries" to the victims' lower abdomens.
"Most of them were to the lower abdomen and they seemed to actually almost have a pattern," Rubino said of the stab wounds. "Most of them were to the right lower abdomen and to the right flank and that created some of the criticality of their wounds and the nature of their injuries."
In my experience, the right lower abdomen and right flank area are some of the most dangerous places to receive a severe stab wound.
The main problem that one faces with these types of injuries, is something called hypovolemic shock.  This emergency condition occurs when significant amounts of blood are lost from the vessels, making the heart unable to pump enough blood to different organs of the body.  This ultimately lowers the blood pressure of the patient and, many times, renders them unconscious.  If blood loss continues to occur, patients run the risk of suffering from damage to their major organs – including the heart and the brain.
On the right side of the abdomen and right flank area, there are two major organs: the liver and the right kidney.  Many times, lacerations from a sharp instrument to either of these organs may necessitate a massive segmental resection – in which part of the organ is removed.  But, in the case of major perforations to the kidney, physicians are sometimes unable to save the organ and may have to remove it completely.
Overall, if blood loss is quickly controlled, patients tend to make full recoveries. However, others may suffer from residual damage to their organs, caused by decreased oxygenation during the time of injury.
We will continue to update as we receive more details from the Forbes medical staff.  My thoughts and prayers go out to the families and friends of these victims – and I hope that one day God can help us break this cycle of violence in our school system.