Doctors use device for blood clot removal to suction man's kidney cancer tumors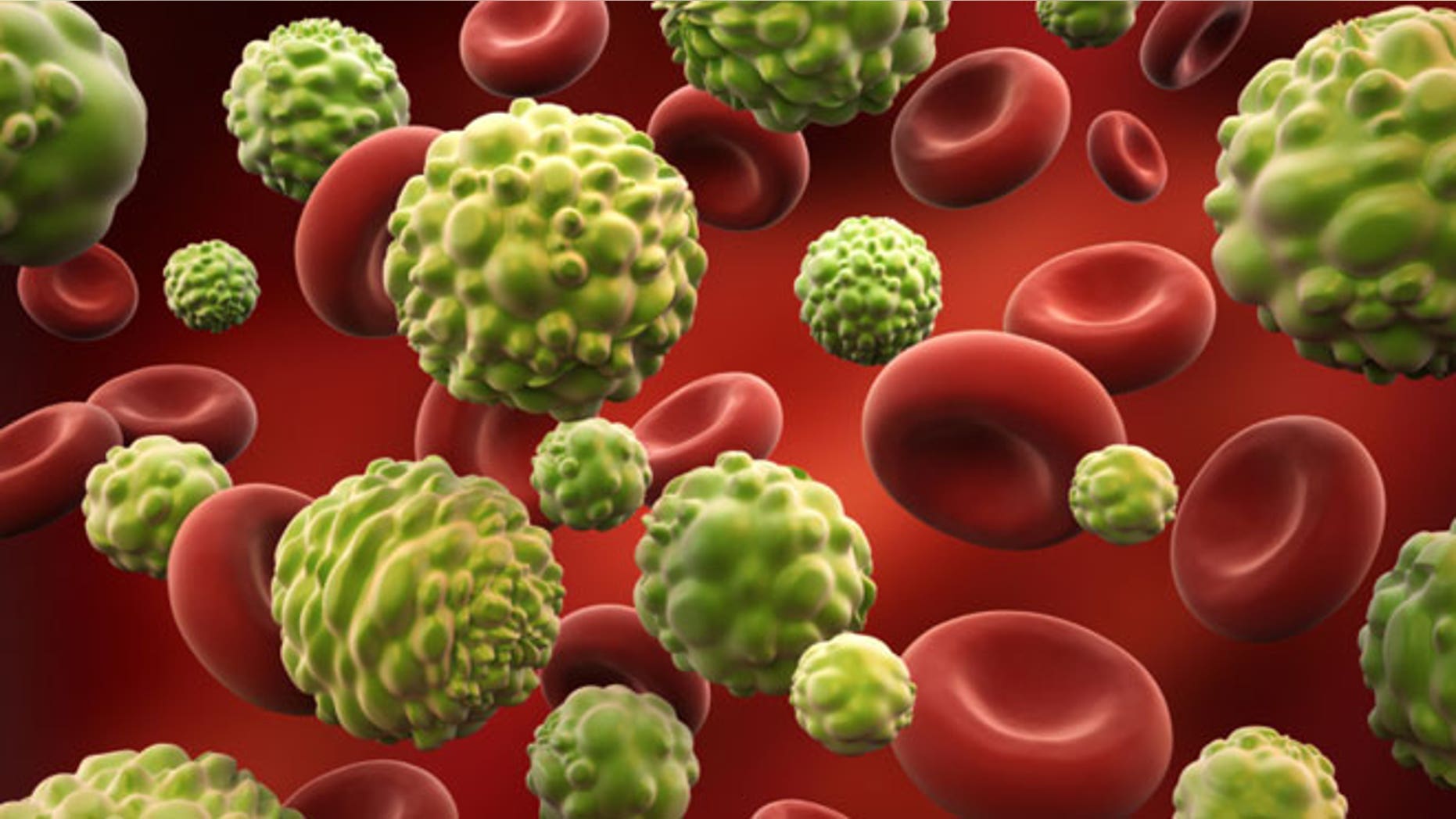 When 60-year-old Chris Teodoro was diagnosed with advanced kidney cancer in September 2014, he didn't have a lot of options. His cancer had grown up and out of his kidney, infesting his blood vessels and approaching his heart.
Teodoro, of Madison Heights, Mich., a suburb of Detroit, could have undergone chemotherapy alone, but he was aiming to participate in a clinical trial for a new kidney cancer treatment that creates vaccines from patient's tumors.
To qualify, Teodoro first had to be healthy enough to undergo a minimally surgery. In it, surgeons restrict a patient's blood supply to the kidney, remove the kidney, and draw genetic material from the source of the disease to create a vaccine within 30 minutes. However, the clinical trial was best suited for patients whose cancer was less advanced than Teodoro's, as doctors would also have to remove tumor material from a major vein in that short window of time.
"There's no way to do that in 30 minutes, and he just didn't have the reserve to tolerate it," Dr. Craig Rogers, director of renal surgery and director of senior staff neurologic oncology at Henry Ford Hospital in Detroit, and one of Teodoro's doctors, told FoxNews.com.
'Nothing to lose'
An alternative option that would remove tumors from Teodoro's vein and help him qualify for the clinical trial was open heart and chest surgery. But for advanced kidney cancer patients, the procedure comes with life-threatening risks— including stroke, heart attack or blood clots. The recovery time for invasive surgeries like that also take months, which may have prevented Teodoro from receiving any further cancer treatment.
That's what led Rogers and his colleagues at Henry Ford Hospital to repurpose the AngioVac, a vacuum-like device typically used to remove blood clots in large veins of the human body, to suck kidney tumors from Teodoro's vena cava.
"AngioVac turned a hard surgery into a very straightforward surgery," Rogers said.
Rogers and his colleague, Dr. Scott Schwartz, a senior staff interventional radiologist at Henry Ford Hospital who performed the operation on Teodoro, had been waiting for a patient whose cancer had spread so they could try to use the AngioVac to remove kidney tumors.
The AngioVac is outfitted with large suction catheters that filter blood through a cardiac bypass machine to suck foreign material from the body. The device essentially removes blood from one place in the body, passes it through the machine and returns it to another place in the body.
Schwartz uses the technology routinely on patients with blood clots, but Rogers and Schwartz hypothesized that it could also be used to remove tumors for patients whose kidney cancer has metastasized upon diagnosis, which accounts for one-third— or nearly 60,000— of all kidney cancer cases.
Doctors said Teodoro was the ideal patient because when surgeons break up a blood clot, cells can dislodge and float through the bloodstream to spread.
"But in this case the patient already had widely metastatic cancer, so the horse was out of the barn— it had already spread. It was a moot point," Rogers said.
Teodoro, a husband and a father of four who works in a dialysis center at Henry Ford Hospital, said he knew success wasn't guaranteed. He ultimately agreed to the experimental operation because he believed the multi-site clinical trial— the ADAPT Kidney Cancer Study by Argos Therapeutics, and led by Rogers, who is the principal investigator at Henry Ford— held promise for his recovery.
"Dr. Schwartz said I had nothing to lose," Teodoro told FoxNews.com.
Suctioning out the tumors
Doctors placed Teodoro under anesthesia for the procedure, which took two to three hours, on Wednesday, Dec. 31, 2014. They made small, minimally invasive incisions in Teodoro's body, including one at his neck, where a catheter was placed and attached to his vein, draining the head and neck, and sending blood down into the vein that drains the belly. Then they placed a suction catheter above the tumor. Doctors then made another incision at the femoral vein— in the upper thigh and pelvic region— where they placed the tube to return the blood to his body.
"We establish a circuit, and everything is air-tight, and that's standard myocardial bypass," Schwartz told FoxNews.com "Then you turn everything on and establish good flow rate. It starts extracting blood, and you're relying on the force of suction to engage the tumor or whatever material you're targeting."
Schwartz and his team put in stitches where the catheters were placed and removed them a couple of days later.
"He was up and walking within the next morning," Schwartz said.
After two days recovering in the hospital, Teodoro was discharged.
On Wednesday, Jan. 7, a week after his procedure with the AngioVac, Teodoro underwent the minimally invasive kidney surgery to remove the tumor that enabled him to qualify for the ongoing clinical trial.
Potential for other cancer patients
Teodoro returned to work at the end of February and is undergoing routine blood tests for the ADAPT trial, which is an open-label, randomized study that is ongoing. He is taking a four-week cycle of oral medication, which he began during the last week of February.
Whether he's taking the actual medication or a placebo isn't certain, but Rogers and Schwartz said that, regardless, he's in better shape after undergoing the AngioVac procedure and the second surgery.
"Some people get the treatment; some people won't. Even in that worst-case scenario, he got the tumor out and won't have the symptoms of that," Rogers said. "The trial was our motivation and made us realize that maybe we had something to shoot for to try [AngioVac]."
"Hopefully, this can be a platform or proof-of-principle that can help other people get this, and we can modify the technology and maybe go primetime."
Rogers said engineers could make the AngioVac more efficient for removing tumors by adding a grinding device to break up the tumors and suck them out more effectively. To be used for patients who do not have metastatic cancer, an umbrella or balloon mechanism would need to be added to the device to ensure small pieces of tumor don't break up and spread in the body during a procedure, he noted.
Schwartz added that the AngioVac has the potential to benefit patients specifically like Teodoro but that the device still has limitations and can't suction large, hard material.
"I think it's promising, but do I think that at the moment is it going to be an earth-shattering change in practice management? No," he said. "I think that in treating kidney cancer as a whole, no, but in treating a certain subset of patients, it can make a big difference."