Doctors Remove Half of Baby's Brain to Cure Him of Seizures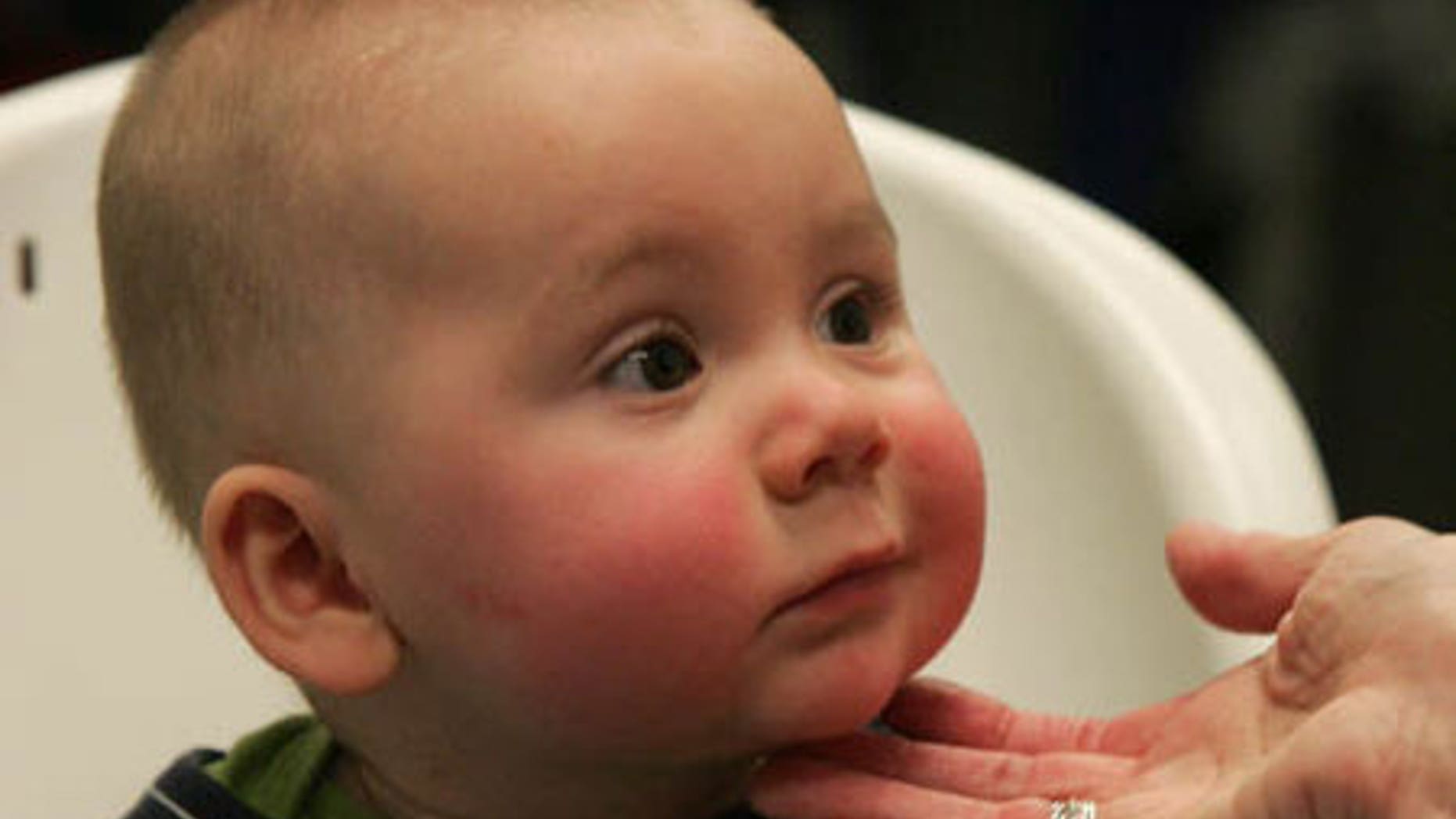 Doctors recently removed almost an entire side of a 10-month-old Akron, Ohio, baby's brain in an effort to stop his frequent seizures, the Akron Beacon Journal reported.
Surgeons performed a hemispherectomy on Jaxon Fuller in the hopes that he could be cured, said Dr. William Bingaman, vice chairman of the Neurological Institute at the Cleveland Clinic, who performed the procedure.
Medications were not helping Jaxon and as a result, he was suffering as many as 15 seizures a day.
Meanwhile, Jaxon's parents noticed the right side of his body was significantly weaker than the left. Tests revealed the left side of Jaxon's brain was not developing normally.
"The bottom line is you have to tell the parents, 'Gosh, we don't know why this happened,'" Bingaman said. "This is a hyperactive brain and it sits there and misfires. That's why the epilepsy is associated with it."
Jaxon's mother, Nicole Fuller, said she "freaked out" a little when she found out the left side of her son's brain would be removed. However, Bingaman assured her that the right side of Jaxon's brain would compensate for the loss.
"In young children, fortunately, their brain has plasticity," Bingaman said. "The right side will pick up many things, but it won't pick up the ability to have fine motor movement skills of his right hand. He'll walk with a little bit of a limp. He will have peripheral vision loss on the right side."
During the five-hour surgery, Bingaman removed 40 percent of Jaxon's left hemisphere, and although he has to undergo occupation, physical and speech therapy, so far, he has remained seizure-free.
Click here to read more on this story from the Akron Beacon Journal.