Doctor helps deliver former patient's baby at gas station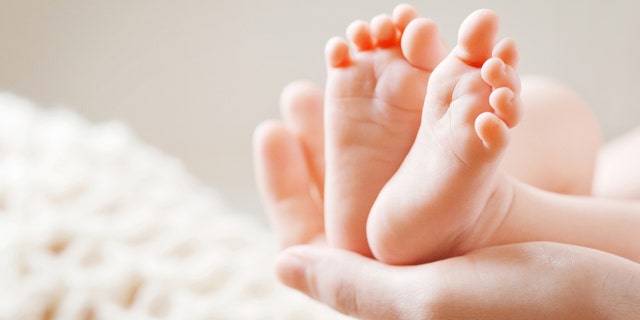 NEWYou can now listen to Fox News articles!
A routine trip to the gas station wound up turning into a work adventure for one obstetrician on Friday, as he helped a former patient deliver her baby in the parking lot. Dr. Javier Soto, who was filling up at a Florida Speedway, was flagged down by a panicked expectant father who noticed the doctor in his blue scrubs, PEOPLE reported.
The unidentified man approached Soto and asked if he was a medical professional before leading him over to a pickup truck where his wife was laying in the back seat. Soto discovered the woman, who had been seen by Soto before having to switch practices due to insurance coverage, was crowning, and realized the baby was coming fast.
"I could wait for the ambulance or deliver the baby," Soto told PEOPLE. "I don't know how the baby is doing at this point. I thought it was better to deliver the baby."
JASON DAY'S WIFE SHARES HEARTBREAKING MISCARRIAGE NEWS
He instructed the woman's husband to find scissors and gloves and asked for a pair of shoelaces. One push later, the woman delivered a healthy baby boy, with Soto using the shoelaces to tie off the umbilical cord before cutting it. The ambulance arrived a few minutes later, and Soto followed the family to the hospital where he completed the post-natal procedures.
"I was thinking, 'Thank God everything came out fine,'" Soto told PEOPLE.
Soto's work wasn't done for the evening, as he then jumped into the next room to deliver another baby.
"God has a purpose for everything," he told PEOPLE. "He put me there for some reason."