Dallas girl battling leukemia granted wish to become art teacher for a day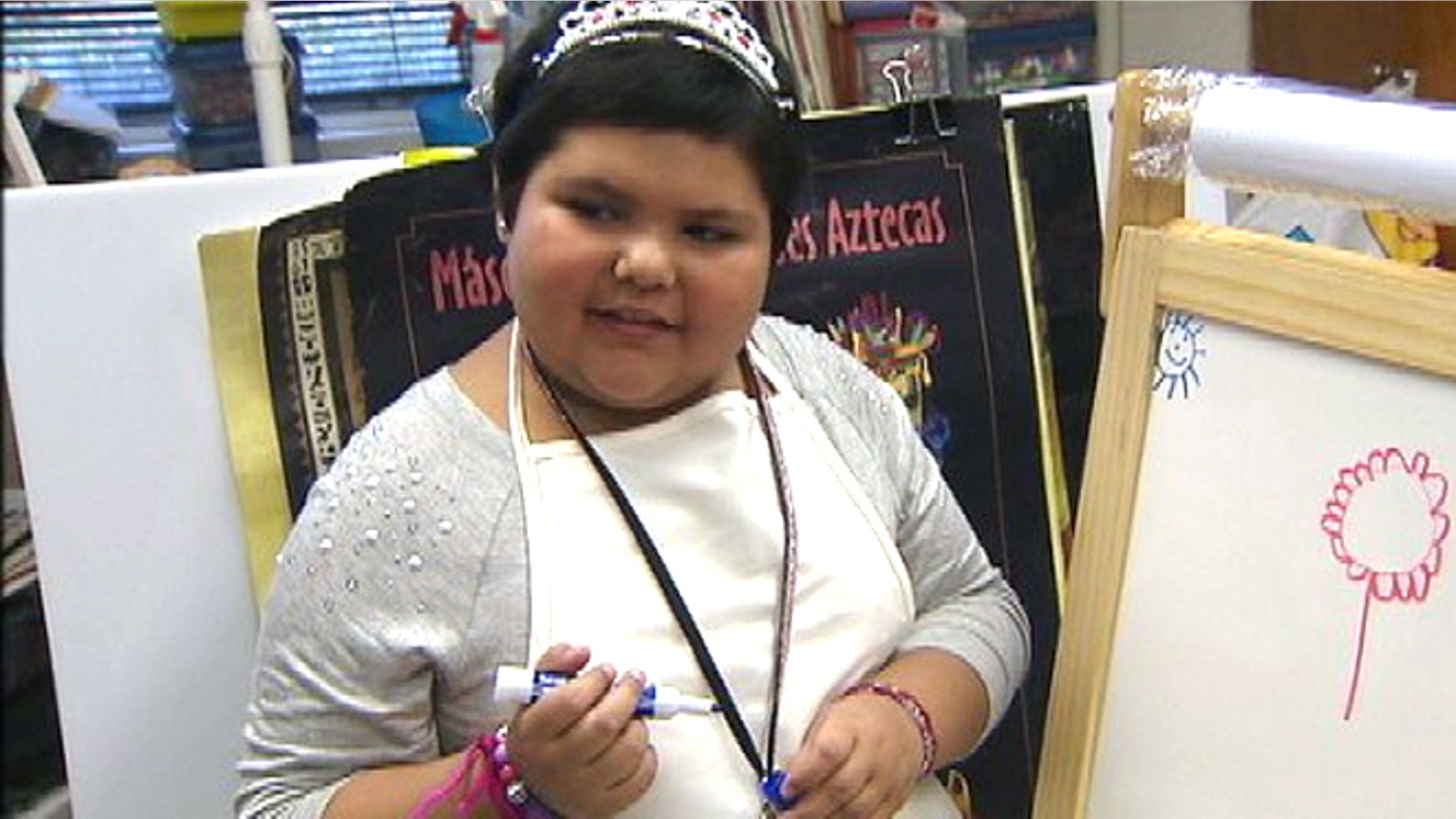 A 7-year-old Texas girl who has been battling leukemia had her wish come true last Friday when she became an art teacher for the day at her elementary school.
Cindy Gonzalez, a first grade student at John Pershing Elementary School in Dallas was granted her wish of becoming an art teacher for the day through the Make-A-Wish Foundation, MyFoxDFW.com reported.
"I like to paint," Cindy told the news station.
"Out of all the choices, Cindy chose to be a teacher," said Erin Michael, of the Make-A-Wish Foundation.
A limo took Cindy to school where a marching band, cheerleaders and the entire student body was waiting to greet her with cheers and balloons, the news station reported.
"Cindy is the sweetest student. She loves school, she makes friendships easily and she really watches her teachers," Margie Hernandez, principal at John Pershing Elementary School told MyFoxDFW.com.
Cindy was presented with a teaching certificate by her school's district superintendent, and she received an employee badge, art supplies and an easel.
Dallas ISD board member Elizabeth Jones, who is being treated for breast cancer, called her a hero.
"You're brave, and you can do it," Jones told Dallas News. "We're going to fight that fight together," Jones said.
Cindy decided to draw a flower for her class, as her parents looked on recording the day's events.
"I'm very happy," Angela Gomez, Cindy's mom, told MyFoxDFW.com. "We didn't expect this much," she said.
Cindy has been in remission for about three months, according to the news report.