'Dad bod' calendar to help fund medical bills for man with inoperable brain tumor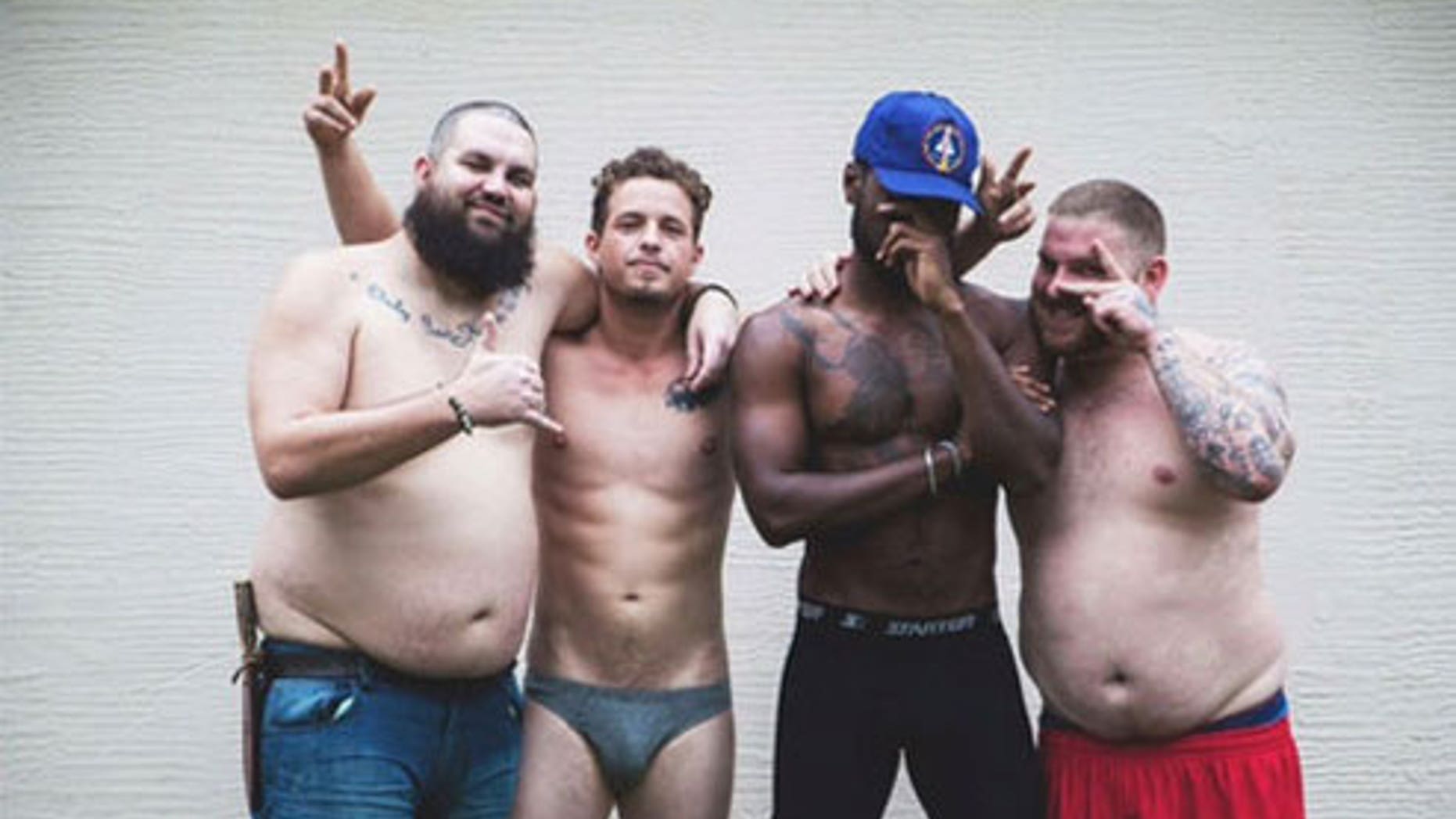 The silly phrase "dad bod" drew mixed feelings when it emerged last year, but a group of Florida men have followed suit with the trend by fearlessly baring their beer bellies to help a friend ailed by an inoperable brain tumor.
Jeremy Hensley, of Tavares, Fla., was slammed with medical bills after being diagnosed with the tumor last year, Fox 35 Orlando reported. To help him cover the expenses, his friends stripped down and were photographed for a monthly "Dad Bod" calendar they are now selling for $20.
Kaley Novicki, of Novastella Imagery LLC, set up the initial photo shoot at her parents' house on Saturday. She and Hensley's friends who participated in the shoot then created the Facebook group Dad-Bod Calendar Clique.
"Our group was just for the people who showed up to the photo shoot, people who were interested in purchasing a calendar, and people who wanted to participate in the calendar in general," Novicki wrote in a community post for BuzzFeed.com.
But as the calendar and the cause behind it began going viral, the group has grown to have tens of thousands of members. As of Thursday morning, it had nearly 14,000 members.
"This is turning out to be bigger than we ever imagined," Novicki said. "Not only that, but Jeremy's story is being spread, and he's receiving more support than he ever dreamt of."