Chicago girl battling rare cancer becomes honorary police officer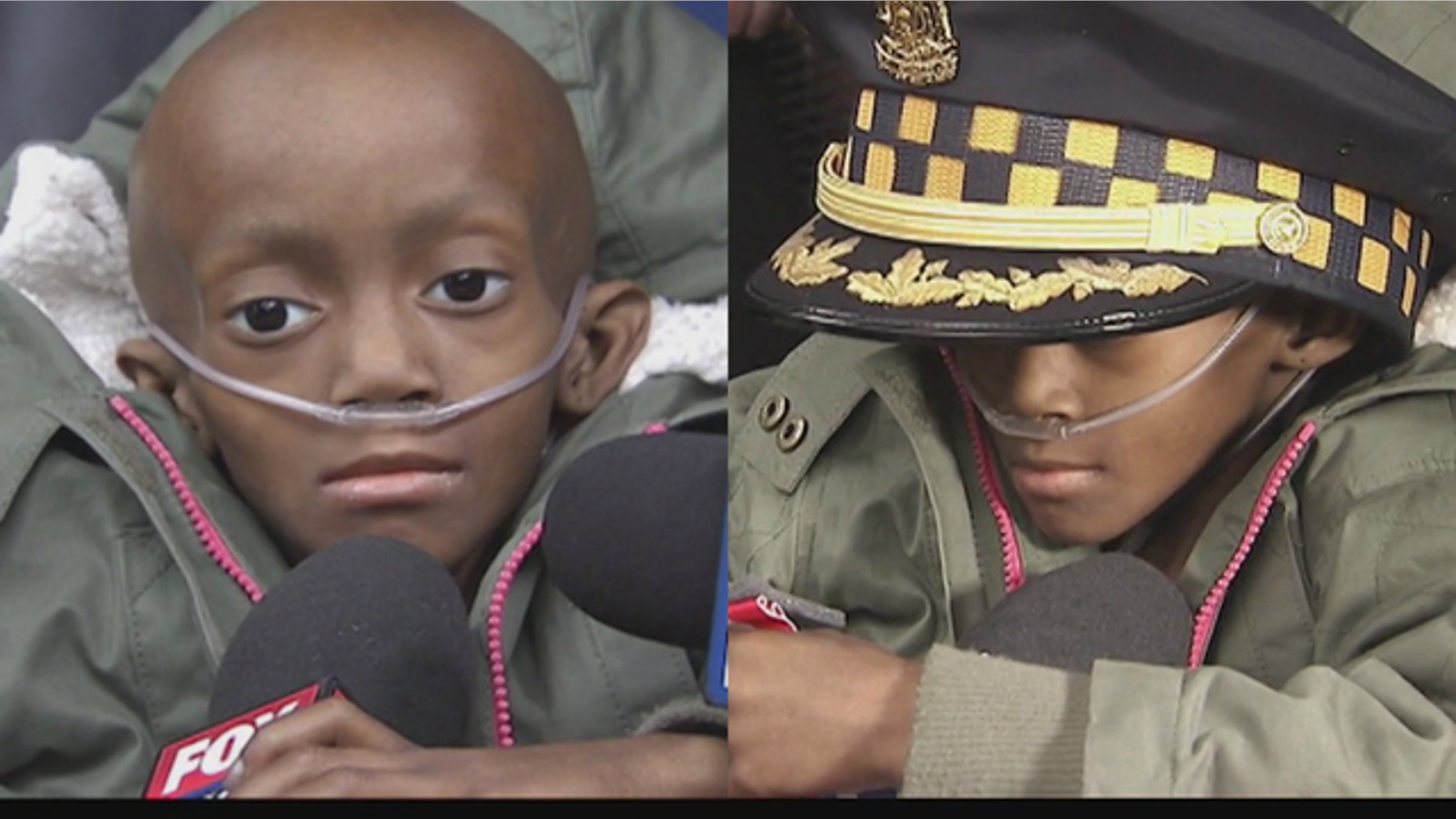 Before being diagnosed with a rare muscle cancer, 6-year-old Madison Pruitt dreamed of one day becoming a Chicago police officer. But as her cancer took a turn for the worse, Pruitt's hospice worker reached out to District 6 officers to see if they could make her dream come true, Fox 32 Chicago reported.
"She's been in our program for just a few weeks … but she's declining, so we wanted to set this up for her," Lindsay Wooster, Pruitt's hospice worker, told Fox 32 Chicago.
Pruitt wasn't feeling well enough to make roll call Wednesday, so 75 of District 6's officers marched to her house to complete the surprise.
"Today, I'm going to make your dream and make you a Chicago police officer," interim police superintendent Eddie Johnson told Pruitt.
Pruitt said she always wanted to be a police officer because without them, you can't do anything to protect each other.
"If something bad happens, without police officers you can't do nothing about it," she told Fox 32 Chicago.
Her family isn't sure how much longer she has left to live, but hope that she lives her last days pain free.