Couple quit their jobs, became scientists to save her life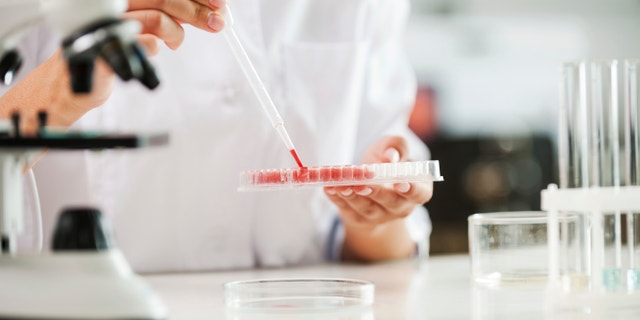 NEWYou can now listen to Fox News articles!
When Sonia Vallabh watched her mother die a horrible death in 2010, caught in limbo between sleep and wakefulness that led to severe dementia, she and her husband, Eric Minikel, wanted answers.
The autopsy revealed a harrowing diagnosis: a prion disease called fatal familial insomnia, or FFI, reports the Boston Globe. Not long thereafter, Vallabh, then in her 20s, learned that she carried the genetic mutation as well.
The tiny error in her mother's DNA—an A where there should have been a G that resulted in a clumping of proteins that killed brain cells and prevented her from falling asleep—lives in Vallabh, reports NPR.
The disease usually rears its head around age 50, though it has surfaced as early as 12; Vallabh's mother died at 51. And it moves fast: "You're healthy and then you're falling off a cliff," says Vallabh.
To avoid another early death, they decided to find a cure themselves. The two had finished grad school in unrelated fields, but enrolled in night classes for biology and neuroscience.
Today, they're both doctoral students at a Harvard and MIT lab, trying to find a way to prevent those proteins from misfolding, or from accumulating in the first place, and to have Vallabh, whose brain is producing what her husband calls a "mutant protein," be a part of the early experiments.
Their lab professor tells the Harvard Gazette they bring "otherworldly intellect" and a "heavy dose of urgency" to their work, and they've already been able to stop the disease in their family.
Vallabh is due with their first child in July, a girl who does not carry the genetic mutation because they chose IVF and screened embryos. Vallabh says it's "tragic" her daughter and mother won't meet, but her mother's death helped give her daughter a life without the disease.
(This doctor is also studying his own disease.)
This article originally appeared on Newser: Couple Quit Jobs, Became Scientists to Save Her Life