Consider a Schedule for Children Having Trouble Sleeping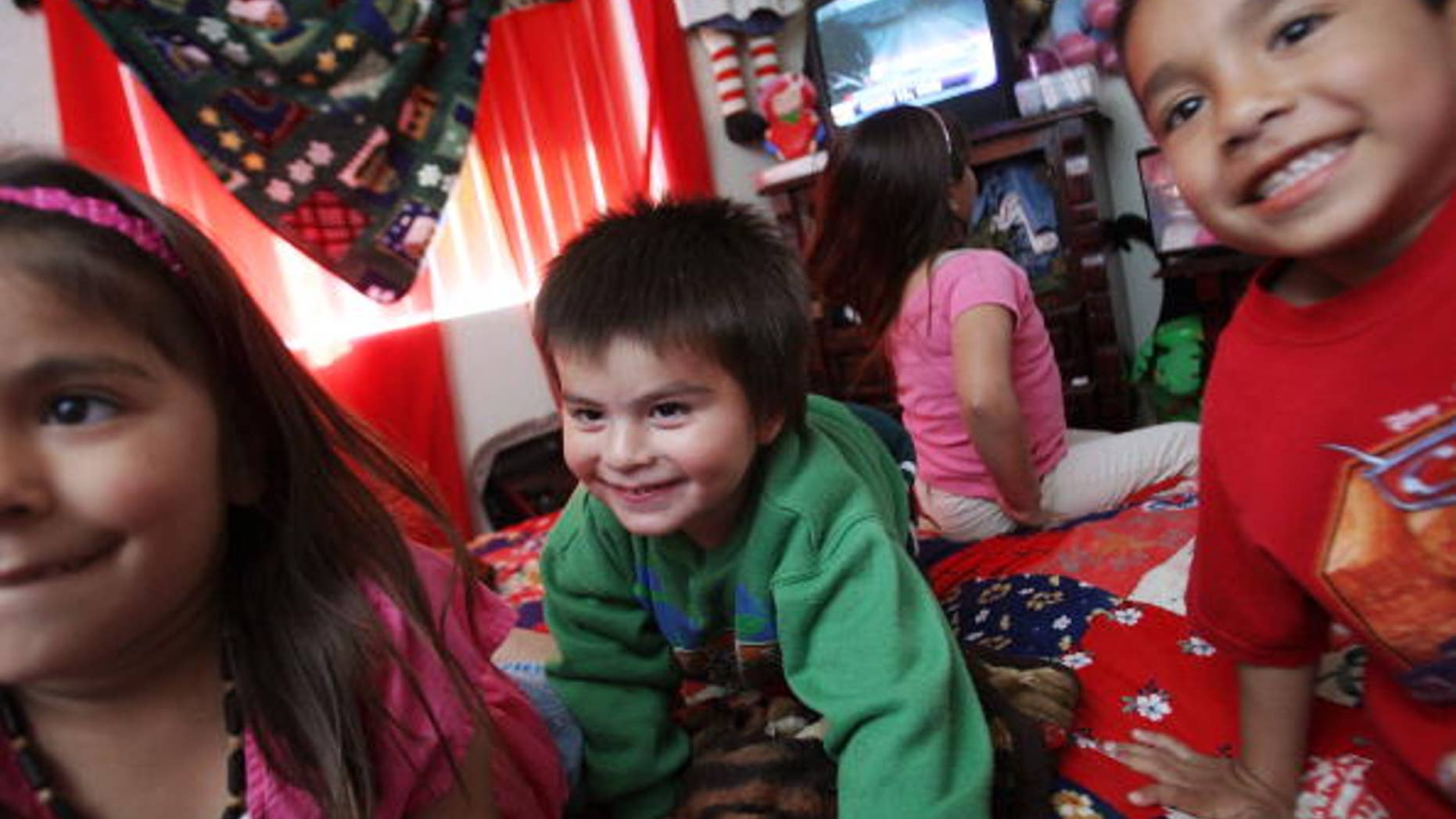 Kids get up for a lot of reasons:  they're thirsty, they're frightened or they're bored and want company. For one Decatur, GA fifth grader, who is doing great in every other area of his life, getting sleep has become a bit of a nightmare.
Music comes easily for 11-year-old Vinnie Anziano, but sleep does not. His Christmas wish list reflects his struggle with sleep.
Atlanta News, Weather, Traffic, and Sports | FOX 5
"Epic Mickey Two, a Lego set, a few Pokemon cards.  Skylander carrying case, and anything that can help me sleep," said Anziano. "Because I do not sleep well at all.  I will wake up in the middle of the night and I'll be laying there for a few hours trying to go back to sleep."
"He usually comes in my bedroom four or five times a night, four nights a week, saying he can't sleep," Vinnie's mother, Amy Spaulding.
Anziano has tried a lighted alarm clock, a sound machine, lavender oil, books for when he wakes up, those sometimes help.
"So instead of about two hours sleep, I'll get five," said Anziano.
"And I know he's frustrated. Because sometimes when he gets up, he's crying.  Because he's so tired," said Spaulding.
Anziano's problem is chronic, so he may need to see a pediatric sleep specialist. But for most kids who don't sleep well, Dr, Michael Breus says the parent may be the cause. He says the most important thing to remember is sleep is not an on-off switch.
"So, you don't just flip the switch on your child, it's mostly like slowing pulling your foot off the gas, and slowly putting your foot on the brake, there's a process that's going to occur," said Breus.
Breus says children, especially little ones, need a rock solid bedtime routine.
"And if you can't make it in time for that, that schedule still needs to persist. So placing a child on a very calming schedule about an hour before bed out is usually one of the best things you can do. Lowering the lights, maybe it's time for reading, or a bath, hygiene," explained Breus.
Once you're on a schedule, stick to it.
"So, if you're out to dinner and the food came late and it's little Johnny's bedtime, it's time to get up and go if you don't want to have a problem for the next couple of days with him and his sleep," said Breus.
It's not easy, but Anziano is hoping he can finally get back to sleeping like he used to.
Breus says if bedtime has become really stressful at your house, or if you've tried the set sleep schedule and the calm down periods and nothing seems to work, talk to your pediatrician. It may be time to see a sleep specialist.
For more stories, visit MyFoxAtlanta.com.
Follow us on twitter.com/foxnewslatino
Like us at facebook.com/foxnewslatino