Conjoined twins recovering after doctors perform first of two surgeries to separate them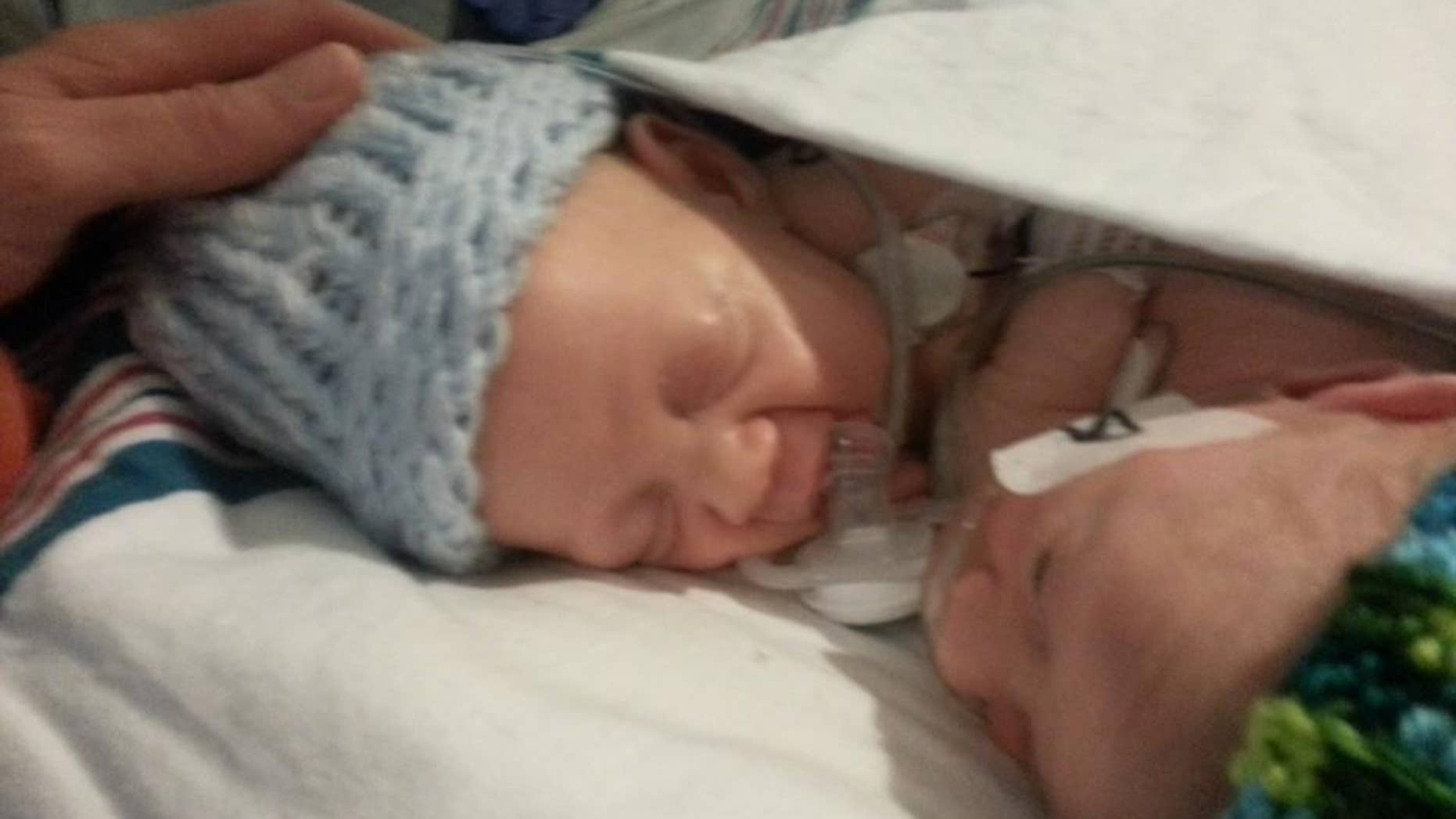 On Friday, doctors performed the first of two surgeries to separate a pair of conjoined twins, who are connected at the stomach and share a small intestine.
Conner and Carter Mirabal were born Dec. 12 at Wolfson Children's Hospital. Aside from sharing a small intestine, the boys each have their own liver, but the organs are attached.
In a three and a half hour surgery Friday, doctors worked to split the boys' small intestine. Both boys are doing well and are continuing to recover, News4Jax.com reported.
"It's all worth it, it's going to be worth it in the end," Jasmine Mirabal, the boys' aunt told the news station. "It's worth it now, but it's really going to be worth it when they're home."
The boys' parents, Michelle Brantly and Bryan Mirabal, as well as their big brother Gage, 13 months, and extended family members have been keeping continual watch at the hospital.
"They're our miracle babies," Jasmine told News4Jax.com. "They really are. We weren't promised their lives. God gave them to us. As crazy as this has all been, it's not a burden to us, it's a blessing. We wouldn't have it any other way. We really wouldn't," she said.
The next surgery for the twins will likely be in six months, where doctors will first separate the livers, and then the boys themselves.
"We hope they're separated successfully and we get them out of the hospital," Jasmine told News4Jax.com.
Though the pregnancy was unplanned, the family says they are grateful for the journey they are on. Michelle found out she was expecting twins when she was four months pregnant. A week later, doctors told her the boys would be conjoined.
"I don't think it set in right away," Jasmine said of the family's reaction.
"A lot of us were in denial, you know, even though it was there, it was happening," Jasmine told News4Jax.com. "We kind of pushed ourselves away from it. At the same time, we couldn't do that because it was happening and we had to deal with it the best way we could," she said.
The surgery's success will enable the boys to be taken off IVs and introduced to breast milk or formula, the NYDailyNews reported. It also will allow for the chance for family members to hold the babies for the first time.